(re)claiming our bodies in the city
Brunnenpassage, Brunnengasse 71 / Yppenplatz, 1160 Vienna
A project in the context of the focus Academy | Art | Public Sphere at the Academy of Fine Arts Vienna.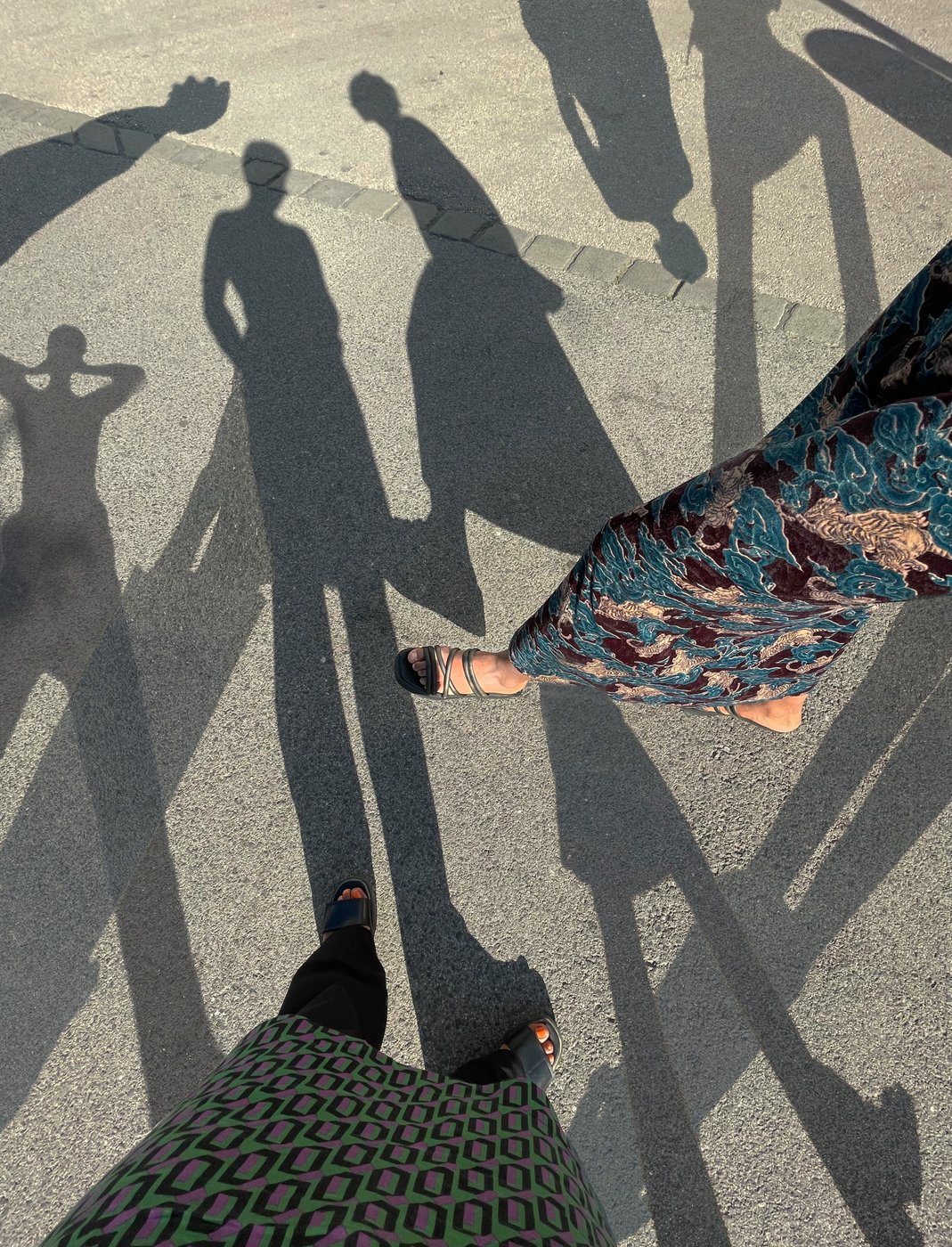 A black walking tour through Vienna as a performative Interven-tion, negotiates the experience of Black Bodies in public space.
Mariama Sow and Isabelle Edi with Mzamo Nondlwana, Jaqueline Ejiji and others
(Re)claiming our bodies in the city is a black and queer centered perfor-mance project that aims to reappropriate the Viennese urban space in a performative practice of empowerment.
Based on everyday experiences with our bodies in public space, we want to develop performative strategies of collective self-empowerment that renegotiates the connection between body, movement and the city.
Due to structural racism, the possibilities to move, to perceive and to express ourself in public space are often limited and not self-determined. We want to negotiate the invisible boundaries that arise for Black bodies in the city and to expose racist structures of perception that define the ways in which we navigate our bodies in public spaces. In research based workshops and gatherings with different inputs we want to conceive a walk through the city as a performative intervention that reacts to different situations and locations. The walk will be documented through video and sound in an audio-visual archive with the purpose of visibility and representation of the black experience in Vienna.