Black Lions, Roman Wolves: Ancestors in/and the Colonizing Archives
Haile Gerima will present an exclusive 60-minute preview of his most recent work-in-progress film Black Lions, Roman Wolves.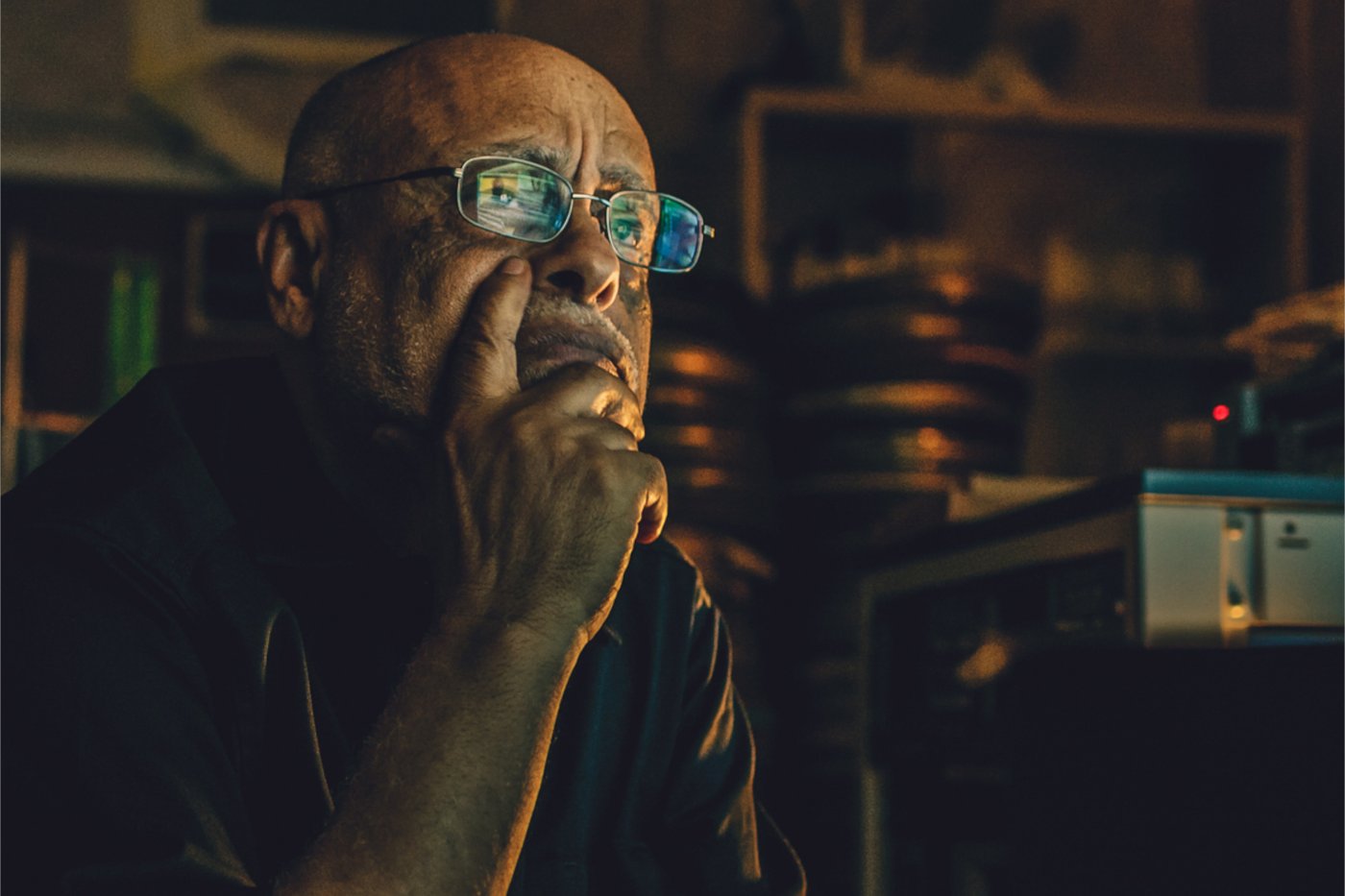 Afterwards, he will be in conversation with Berhanu Ashagrie Deribew (artist / Academy of Fine Arts Vienna), Viktoria Metschl (film scholar / University of Applied Arts Vienna), Jeremy Okello-Okello (film scholar / Academy of Fine Arts Vienna).
Introduction: Christian Kravagna (Professor of Postcolonial Studies / Academy of Fine Arts Vienna
Moderation: Greg Thomas (Associate professor of English / Tufts University)
Haile Gerima is one of the most widely acclaimed and prolific filmmakers of the African continent and Black diaspora worldwide. Since the beginning of his career in the early 1970s, emerging from a rebellious group of Black, Indigenous and international students at UCLA, the Pan-Africanist filmmaker born in Ethiopia received countless awards and prizes. Most recently, he was honored with the Vantage Award of the Academy Museum in Los Angeles. At present, Haile Gerima is about to complete his film Black Lions, Roman Wolves (which formerly known as The Children of Adwa, is an historic sequel to his 1999 film Adwa. An African Victory), a five-and-a-half-hour documentary on the second Italian invasion of Ethiopia in 1935 and the Ethiopian resistance against Mussolini's colonial fascism.
However, the release of the film has been constantly undermined by neocolonial archival politics of the Istituto Luce Cinecittà, which has refused to satisfy Gerima's countless requests for archival footage since the 100th anniversary of the Battle of Adwa in 1996, while similar requests by other white filmmakers for comparable footage from the African continent had been fulfilled without any objection. How such institutions came to "possess" these materials and how they continue to exercise "ownership" over them is a crucial matter to confront today. This panel discussion will address Haile Gerima's three decades-long struggle to liberate images of his Ancestors held hostage in colonial archives and to obtain the rights for footage that documents Ethiopia's brutal invasion and occupation by the Italian army. It will also discuss examples of similar struggles for what Gerima calls the "right to memory" of colonized peoples everywhere.
Haile Gerima. Pan-African Cinema of Liberation
https://www.dieangewandte.at/en/news/detail?artikel_id=1682390535590