Vice-Rector for Infrastructure and Sustainability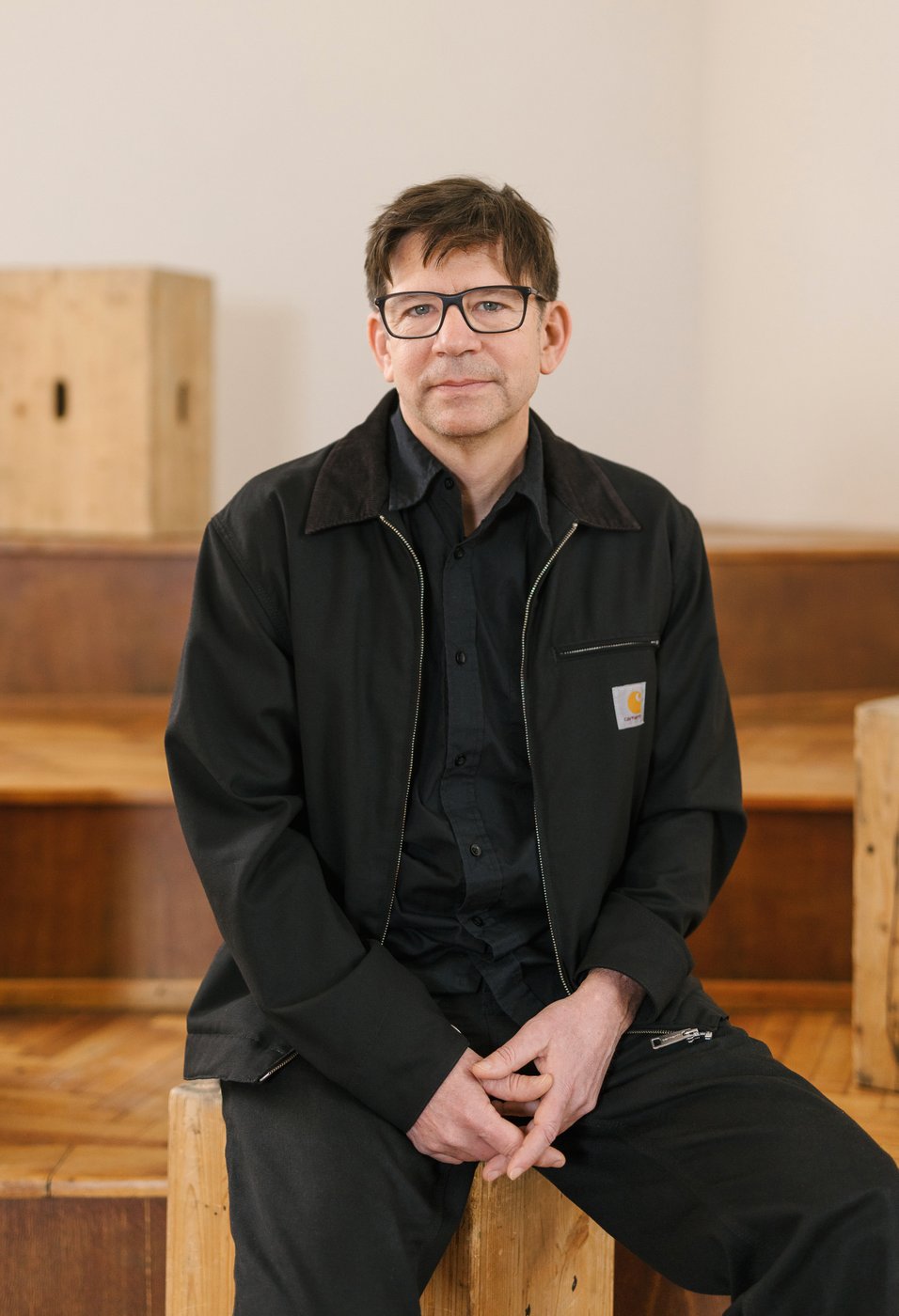 Werner Skvara, born 1972 in Vienna, studied architecture at the University of Applied Arts and sculpture at the Academy of Fine Arts in Vienna. Since 2001 he has been working as a lecturer in the field of digitally supported architectural design at the Institute of Art and Architecture at the Academy of Fine Arts Vienna as well as freelance collaborations with (international) architecture firms. Since 2013, he has been part of the institute management of the IKA with a focus on personnel agendas, coordination of spaces, responsibility in budget preparation, maintenance of the digital and analogue infrastructure. Long-standing member of the senate, works council and curriculum commission. 2018 external lecturer at Studio 3 at the University of Innsbruck. In 2019, he project-managed the research project "Hitze" (Heat) – a cooperation between the Institute of Art and Architecture and the Immobilien Privatstiftung to research climate change in Vienna.
Tasks and functions:
1. Management of the infrastructure units
Coordination of all infrastructure units including digitalisation agendas and IT deployment
2. Spatial matters
Coordination of building management
Exercise of all rights and duties of the Academy of Fine Arts Vienna arising from §§ 117, 118, 137 to 140 UG
Administration, maintenance and management of all properties, buildings and premises in accordance with the guidelines of the Rectorate
Coordination of new spatial projects as well as renovation and conversion measures
Preparation of the room plan (dedication, allocation and use of rooms).
3. Sustainability
Coordination of the Academy's sustainability agendas
4. Evaluation and quality assurance for the task area
Drafting and submitting evaluation guidelines to the Senate
Carrying out evaluation measures based on these guidelines
Implementation of evaluation measures for the task area
5. Decision-making or signatory powers:
Sole signing authority up to 30,000 euros in daily business operations (budget sovereignty within the lines of the budget allocated by the Rector)
Assignments over 30,000 euros signed by the Rector and the Vice-Rector for Infrastructure according to the four eyes principle