Drawing Studies (Nude Drawing Evening Class)
The evening classes in nude studies aim at extending the participants' artistic skills through drawing in front of models.
The immediacy of translating a given situation into a drawing makes it possible to leave the conceptual notion of figures and objects behind in favor of nonverbal visual ideas. The classes also provide a context for questioning role models in drawing. Participants will get a chance to assess artistic risk in trying to render constellations of several persons in a drawing within a short time.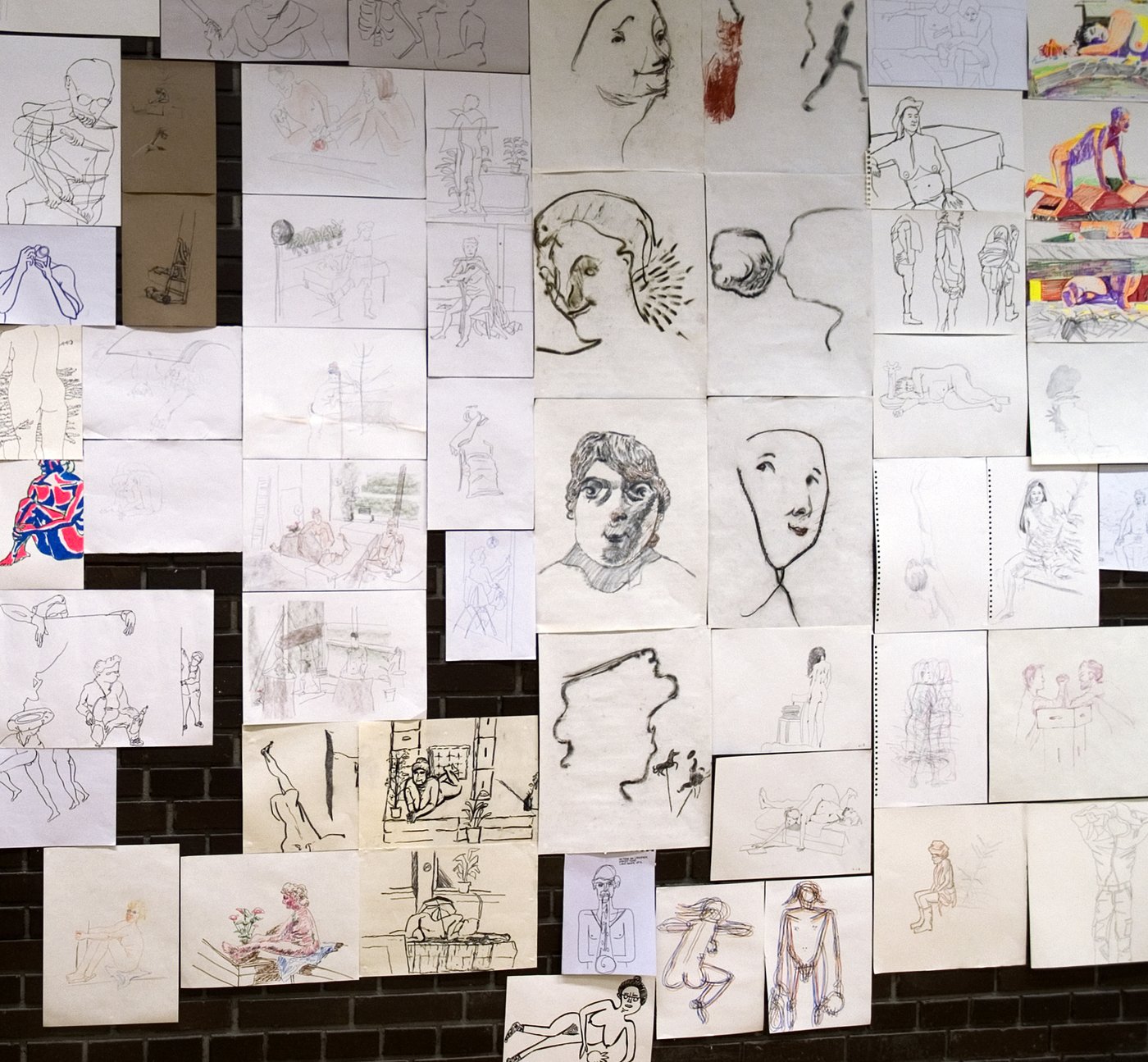 Participants are invited
to explore man, architecture and nature, line, light, shadow, and surfaces
to consider gestures, movements, and lines of sight in drawing
to dedicate themselves to the issue of quickness and slowness
to dedicate themselves to the issue of reality and abstraction
to the reflection of drawing within drawing.
The classes will also deal with the subject of the nude in art history and contemporary art.
They also offer an opportunity for forging connections and exchange between the various institutes.