The workshop for Stone Cutting exists temporarily in the sculpture garden during the course Technical Basics of Sculpture - Stone , held only in the summer semester.
In this course, students acquire a basic knowledge of stone cutting and carving techniques, some of which go back over a thousand years. The rough splitting of stone boulders using drills, saws and wedges is taught, as well as the formative methods (with the aid of various chisels) and the fine engraving of writing. Students work with hand tools mainly on materials such as marble and sandstone, but also on granite. Pneumatic tools as well as electric cutters and polishers are available.
After students have successfully completed this course, they can use the tools and machinery as agreed.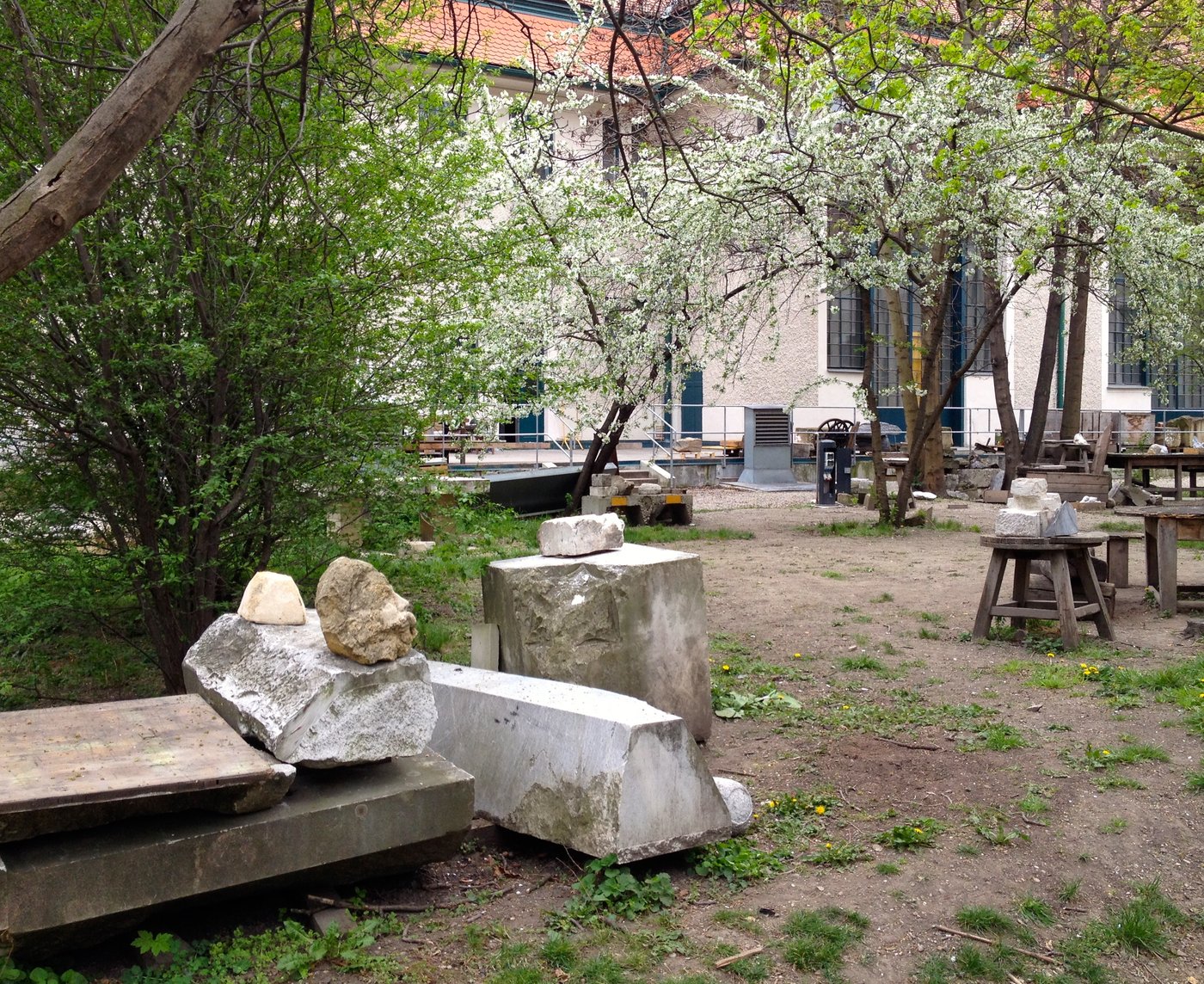 Name

Employee not (anymore) listed in directory!