Re-Visioning Fashion Theories: Postcolonial and Critical Transcultural Perspectives
Conference Organizers: Prof Dr Elke Gaugele, Dr Birgit Haehnel, Dr Monica Titton
The conference language is English.
Academy of Fine Arts Vienna in cooperation with Research Group Art Production and Art Theory in the Age of Global Migratio", Verein für Kunst und Kulturwissenschaften, Ulm and University of Applied Arts Vienna, post-graduate program / ecm educating/curating/managing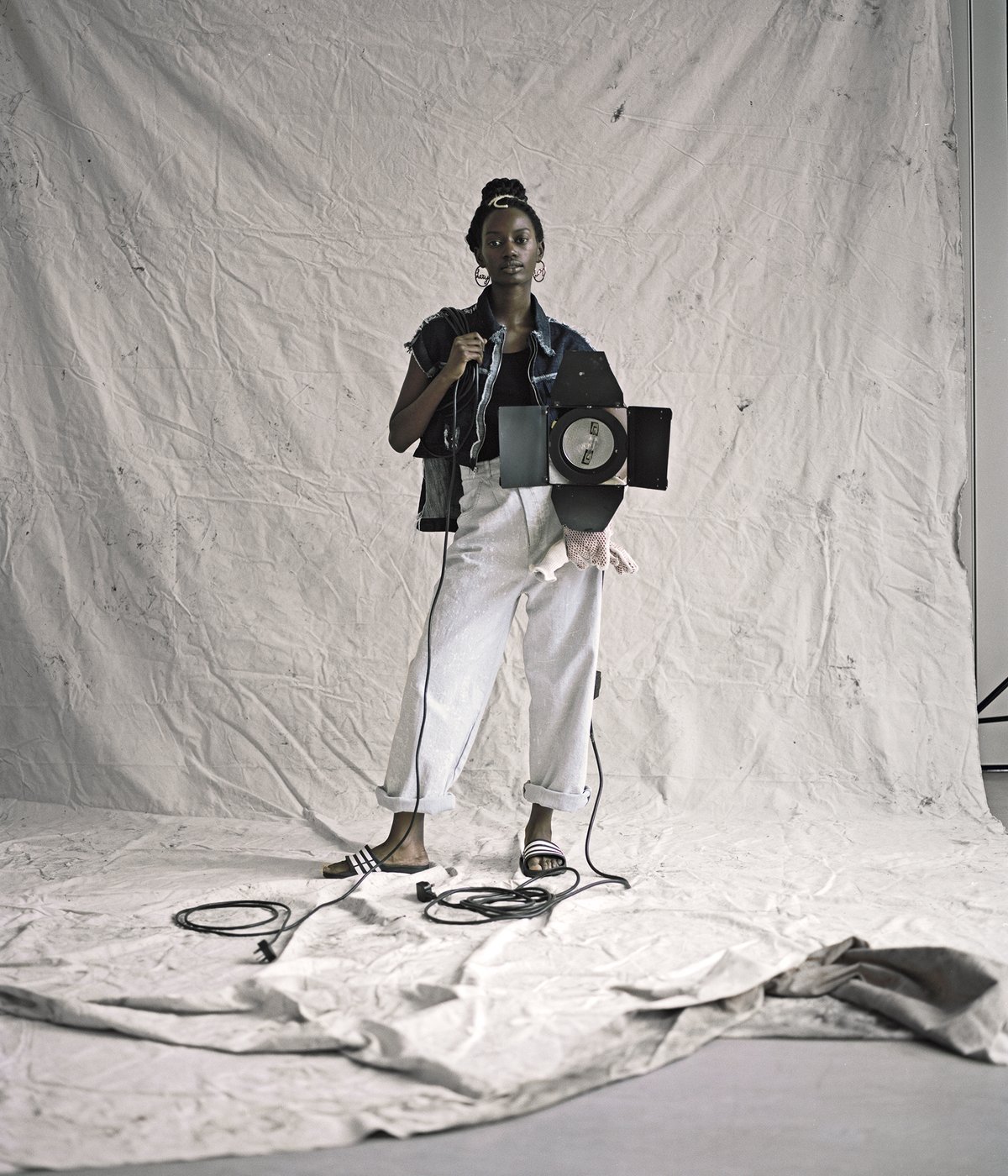 Fashion research and fashion theory are still very much influenced by the dominance of a Euro-American perspective which often leads to a restricted scope of analysis of historical and contemporary developments of globalisation. Historically fashion represents a Western paradigm of hegemonial colonial embodiment and a process of othering. In the course of modernity fashion has turned into a politics of appearance that expresses structures of power and spatial orders as a cultural performance of global and local relationships.
While a critical revision of fashion theories and their core vocabulary from a postcolonial perspective has not yet been undertaken, by theorising the term "style" in contrast to "fashion", Cultural Studies scholars have incorporated postcolonial perspectives and mapped phantom histories of migration routes and race relations (Hebdige).
This is the starting point for the symposium "Re-Visioning Fashion Theories – Postcolonial and Critical Transcultural Perspectives". In critically examining and challenging fashion and fashion theories as Western concepts, the symposium brings together international scholars and practitioners for an interdisciplinary discussion of postcolonial approaches to historical and contemporary fashions.
Areas of investigation include:
Postcolonial perspectives on fashion and fashion theory
Analyses of theories and methods of fashion research as strategies of a white, patriarchal and European gaze
Investigations of the reception of fashion and textiles within the contexts of contemporary processes of migration and globalization and their reflection in theories of diaspora and hybridity
Postcolonial and critical economical analyses of the neo-colonising effects of the fashion industry and explorations of possible alternatives
Please email revisioningfashion@gmail.com for registration
Friday, 11th December 2015
Location: Academy of Fine Arts, Karl-Schweighofer-Gasse 3, Room 306, 1070 Vienna
09:30 – 10:00

Registration & Coffee

10:00 – 12:00

Welcome: Andrea Braidt, Vice Rector for Art and Research, Academy of Fine Arts Vienna
Panel 1: Entangling Histories: Fashion, Modernity and Coloniality

The Implementation of Western Culture in Austria: Adolf Loos's Colonial Fashion Theory
Christian Kravagna, Academy of Fine Arts Vienna

Re-Visioning Fashion Theories
Elke Gaugele, Academy of Fine Arts Vienna
Re-Visioning Fashion Terms
Birgit Haehnel, University of Osnabrück (D)
Re-Visioning Fashion Media
Monica Titton, University of Applied Arts Vienna

Chair: Birgit Mersmann, University of Cologne (D) & University of Basel (CH)

12:00 – 13:00

Lunch break

13:00 – 15:00

Panel 2: Global Migration and Fashion Theory

Fresh Off the Boat – On Fleeing, Migration and Fashion (Theory)
Burcu Dogramaci, Ludwig-Maximilians-University Munich (D)

Stylin': (Re-)fashioning African Diasporan Identities
Christine Checinska, Goldsmiths College, London (GB) & VIAD University of Johannesburg (ZA)

Traveling Fashion: Exotism and Tropicalism
Alexandra Karentzos, Technical University Darmstadt (D)

Chair: Elke Gaugele, Academy of Fine Arts, Vienna

15:00 – 15:30

Coffee break

15:30 – 18:00

Panel 3: Political Techniques of Fashion Theories: De- and Recolonizing Policies

Adapting and Fashioning National Styles in India
Ruby Sircar, Academy of Fine Arts, Vienna

On the Un-/usability of the Concept of Self-Orientalization
Gabriele Mentges, Technical University Dortmund (D)

"Cabaret Crusades" – Costumes of Another History?
Gabriele Genge & Angela Stercken, University Duisburg-Essen (D)

Chair: Birgit Haehnel, University of Osnabrück (D)
Saturday, 12th December 2015
Location: Academy of Fine Arts, Karl-Schweighofer-Gasse 3, Room 206, 1070 Vienna
and University of Applied Arts Vienna, Angewandte Innovation Laboratory (AIL), Franz-Josefs-Kai 3, 1010 Vienna
10:00 – 12:30

Panel 4: The Global Fashion Industry: Neoliberalism, Cultural Appropriation and Empowering Alternatives

Organizing Markets in the Global Fashion Industry
Patrik Aspers, Uppsala University (SE)

Fashion Copying and Racial Feelings
Min-Ha T. Pham, Pratt Institute, New York (USA)

The Commodification of Ethnicity: Vlisco Fabrics
Christine Delhaye, University of Amsterdam (NL)

Open Wear. On the Social Design of Fashion
Zoe Romano, Milano (I)

Chair: Monica Titton, University of Applied Arts, Vienna

12:30 – 14:00

Lunch break & Transfer to Angewandte Innovation Laboratory

14:00 – 15:00

Welcome: Beatrice Jaschke, Co-director postgraduate program /ecm as representative of Barbara Putz-Plecko, Vice Rector, University of Applied Arts Vienna
Panel 5: No Liability is Taken for Wardrobe. Resistance in Fashion and Production
Location: University of Applied Arts, AIL – Angewandte Innovation Laboratory




Curator's tour through the exhibition: Johannes Mantl & Eva Meran

15:00 – 17:30

Decolonizing Imaginaries in the Fashion World

Keynote: Kemi Bassene, Clark House Initiative, Paris (F)

Respondent: Sonja Eismann, Berlin (D)

Chair: Nora Sternfeld, University of Applied Arts, Vienna & Aalto University Helsinki (FI)

17:30 – 18:30

Performance: B[e]Ware – Singer vs. Abhörapparat
Klaus Erich Dietl & Stephanie Müller, Munich (D)

18:30

Drinks & Closing of the Conference