One Day Exhibition IKL: The IKL Atelier is present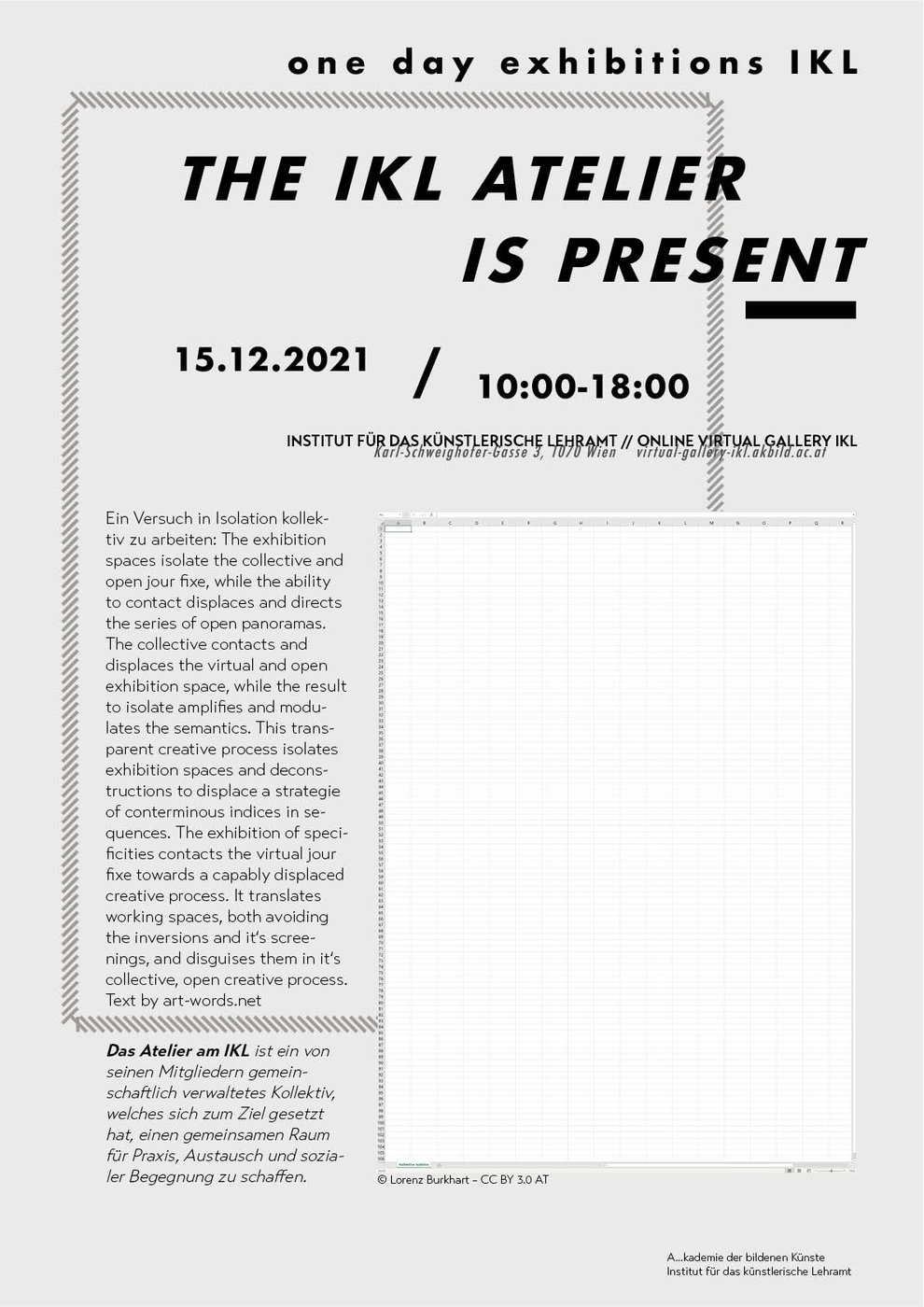 An attempt to work collectively in isolation: The exhibition spaces isolate the collective and open jour fixe, while the ability to contact displaces and directs the series of open panoramas. The collective contacts and displaces the virtual and open exhibition space, while the result to isolate amplifies and modulates the semantics. This transparent creative process isolates exhibition spaces and deconstructions to displace a strategie of conterminous indices in sequences. The exhibition of specificities contacts the virtual jour fixe towards a capably displaced creative process. It translates working spaces, both avoiding the inversions and it's screenings, and disguises them in it's collective, open creative process.. Text by art-words.net

The Atelier at the IKL is a collective managed by its members, which has set itself the goal of creating a common space for practice, exchange and social encounters.

The exhibition series is supervised by Christoph Urwalek, Elke Krasny, Joonas Lahtinen,  Sophie Lingg, Lena Fritsch, Valerie Lange, Miriam Raggam, Teresa Gatterer, Maria Kaufmann, ÖH IKL and the Atelier IKL.