textile work as a form of self-empowerment w/ Adi Liraz
The annual period 16 Days against Violence against Women* , which takes place in November and December, marks misogynous socio-cultural and socio-political conditions in society. In cooperation with the feminist art space alpha nova & galerie futura (Berlin) , the art scholar Sarah Held organizes a series of events at the Academy of Fine Arts Vienna, which deals theoretically, artistically and activistically with sexualized violence.
8 participants maximum
Registration at adi@liraz.eu
CoVid-Regulation 2G: vaccinated, pcr-tested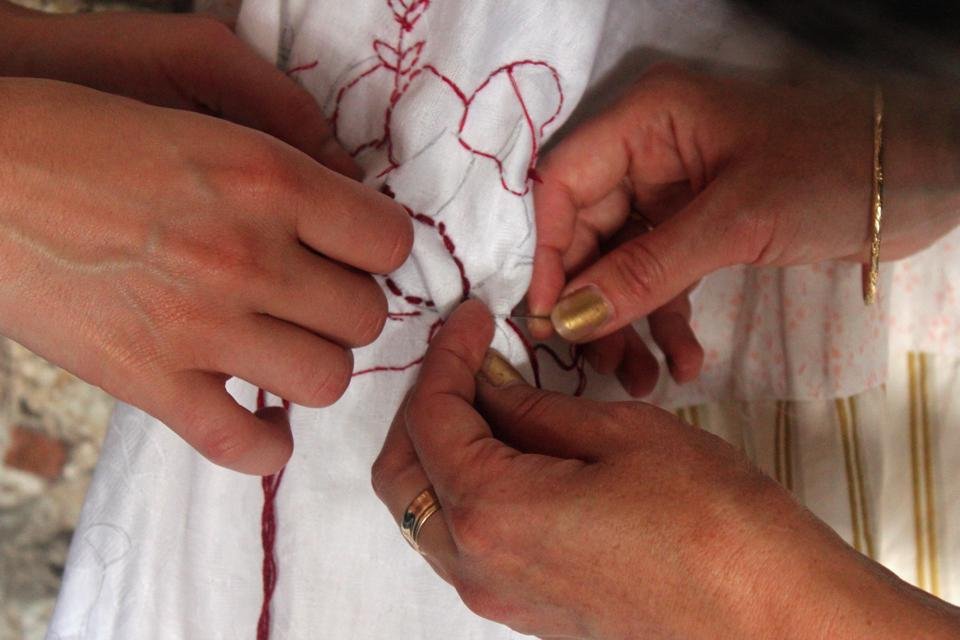 Textile production, usually made by women*, has a long history of using hidden narratives and symbols in many different cultures. Today, textile work and textile production is often used in art to express themes of representation, silenced voices, or forms of self-empowerment. Our clothes, the textiles we wear or use in our everyday lives, or those we have received from our ancestors, are carriers of stories. The way people are perceived and the way we communicate some aspects of our identity are often also expressed through what we wear, becoming a performative act.
In this workshop we will explore how we can find our own voice in a collective work, while looking back at our own history and trying to find our personal, but also collective narratives and stories and define representative symbols.
This will not necessarily be about learning techniques or professionalization, but about an exchange between all participants* and learning ways to connect the past to the present, to tell story(s) through the creative work of textile art and to show our hybrid identities.
Participants* are asked to bring some personal textiles, clothes and photos, which should be sent (digitally) in advance. The rest will be provided during the workshop.
http://adi-liraz.squarespace.com/about