Feminist Hardware Festival
Workshops, lectures, performances and exhibitions will discuss artistic, anti-colonial alternatives to sexist, toxic and exploitative supply chains.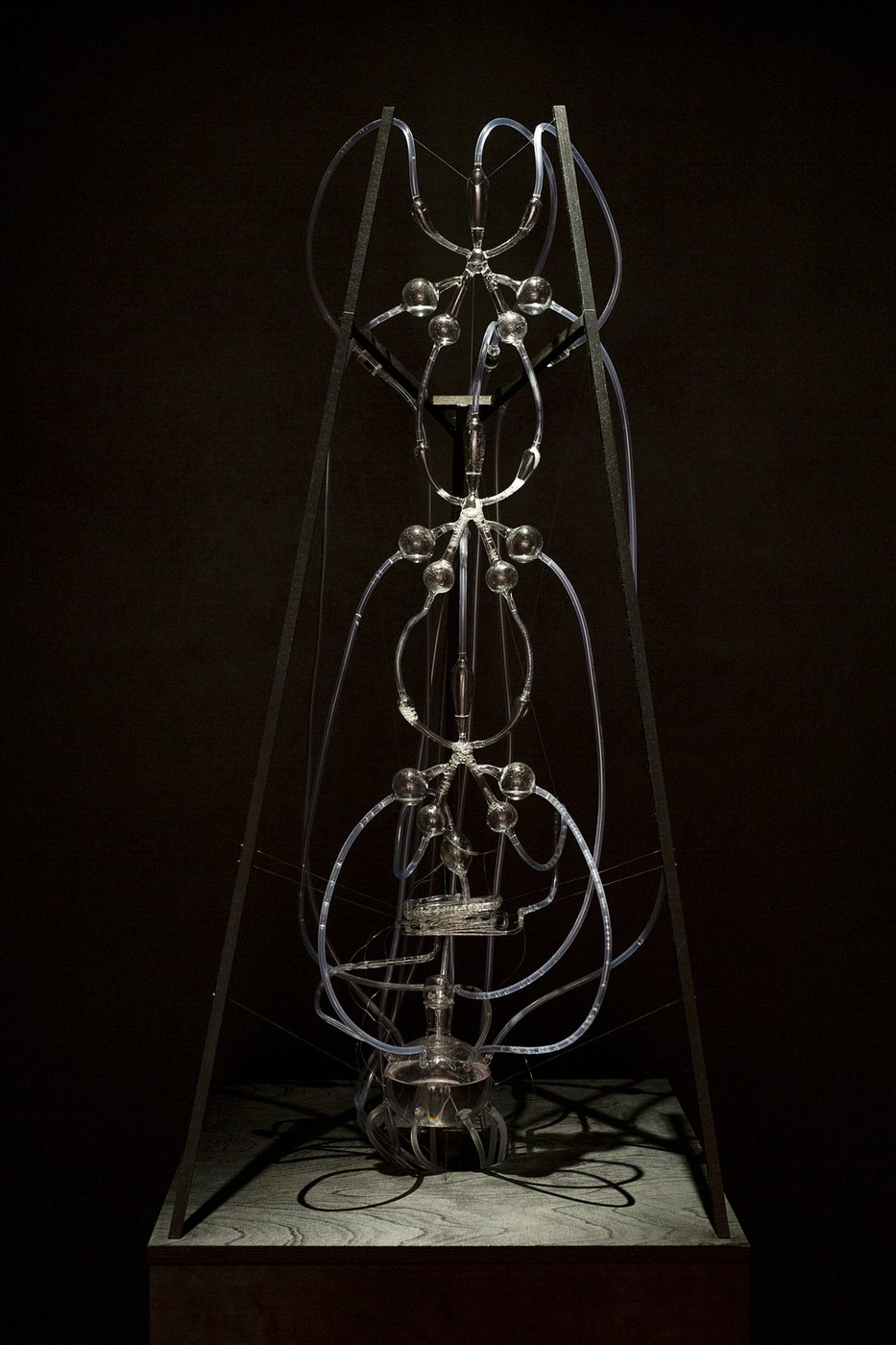 Queer, non-binary and female-identified media artists come together to rethink the notion of hardware from a feminist perspective. They extend the ethics of feminist hacking to ecological circuits. By using decentralized, fair-traded, modular, renewable, non-toxic materials they speculate upon future alternative technologies: they create hardware made from water, air, bubbles, waste, body liquids, microbes, glass, soil or plants.
We proudly present a diverse selection of local and international artists who generate empathic, eco-sentient and anti-racist soft/hardware. They investigate the use of organic, biodegradable, microbial matter for creating ethical technology that helps to unpack the late capitalist industrial complexity of the high-tech.
Building their artistic circuits the artists are learning from biocultural, reciprocal restoration, feminist data science and environmental movements. By doing so, they prototype models of generative and subsistent commons with human and non-humans agents.
Through workshops, talks, performances and exhibitions we will debate artistic, anti-colonial alternatives to sexist, toxic and extractivist commodity chains. This way we propose the term feminist hardware as a vehicle to diffract gender equality with sustainable and healing ecologies.
The 1st Feminist Hardware Festival is a synergetic extension of Feminist Hacking: Building Circuits as an Artistic Practice international 3-year art-based research project (PEEK AR580) conducted by Stefanie Wuschitz, Patricia J. Reis and Taguhi Torosyan at the Academy of Fine Arts Vienna in collaboration with Mz* Baltazar's Laboratory
Festival Sponsors
BMKÖES | Federal Ministry Republic of Austria Arts Culture, BMUKK | Federal Ministry Republic of Austria Education, Science and Research, Civil Service and Sport, FFG | The Austrian Research Promotion Agency, FWF | The Austrian Science Fund and MA7 | City of Vienna Culture Department.
Supporters
Barcelona City Council, Hangar Barcelona | Catalan Center of Artistic Research and Production, Government of Catalonia | Delegation to Central Europe, Institut Ramon Llull, Istituto di Cultura Italiano and Wetlab Barcelona
Partners
Academy
of Fine Arts Vienna, Mz* Baltazar's Laboratory and AIL - Angewandte Innovation Lab.
Participating artists
Ce Quimera & Gaia Leandra / Wetlab / CAT
Giulia Tomasello / IT
Irene Agrivine / HONF / ID
Ioana Vreme Moser / DE
Marcela Suárez / US
Mary Maggic / US / AT
Mirjana Mitrović /MX / DE
Details: https://docs.google.com/document/d/1G4cQLvBtP_4srtj11ycWniwVnk6e9V8brkA1XWwSZlc/edit?usp=sharing