A group exhibition of Francis Ruyter's class for Figurative Painting at the Academy of Fine Arts Vienna.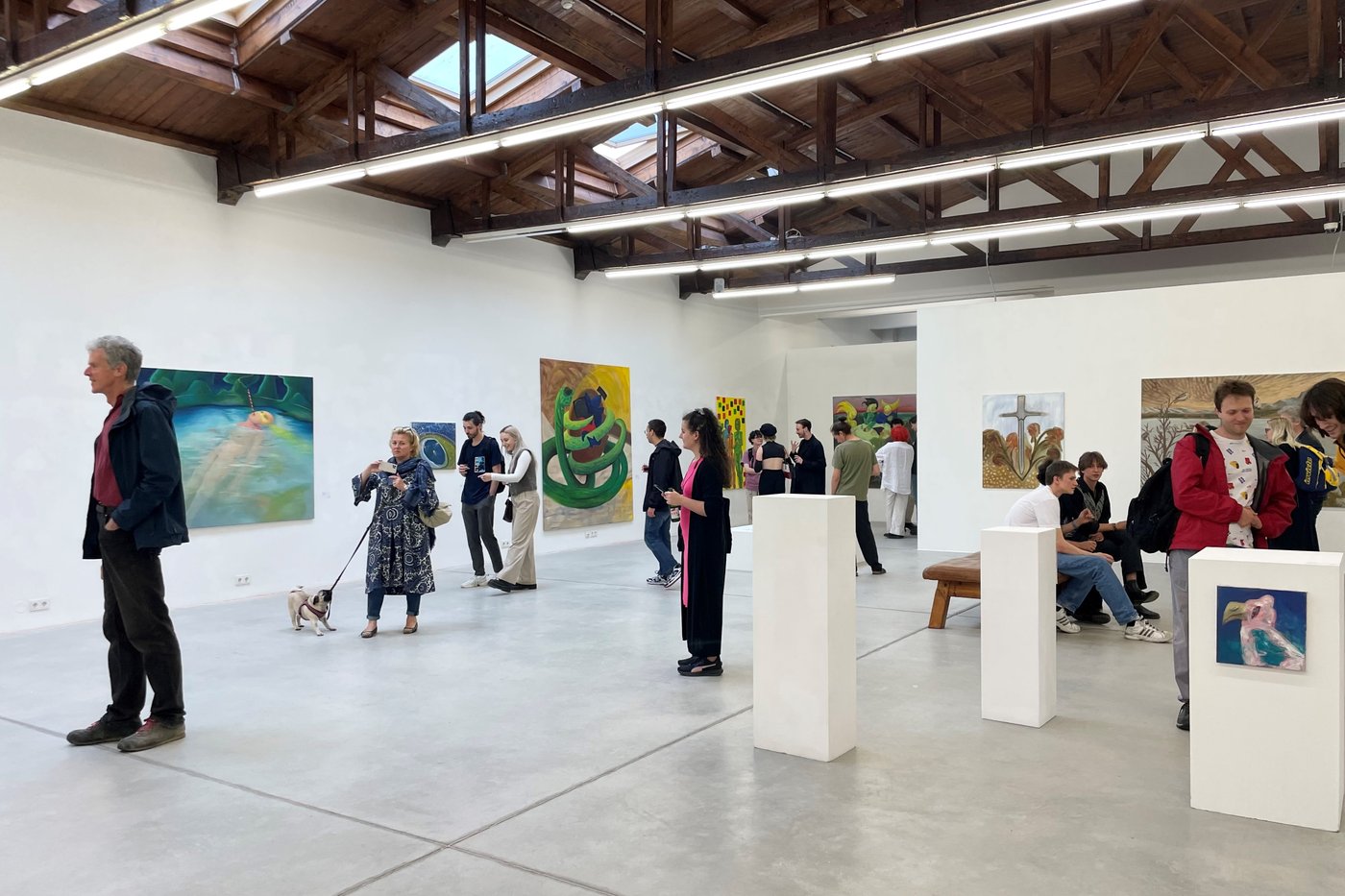 The artists in this show have in common a circumstance of working in a class that is labeled Figurative Painting. They go through a course of studies at the Academy of Fine Arts, and they live in the same city, even if they are coming from vastly different backgrounds.
Common could mean together, usual, normal, general, frequent, the same, familiar. And the Common Room of the Gegenständliche Malerei class is indeed a space where the class meetings generally happen, usually with a normal, familiar frequency.
COMMON ROOM is also used to work in a way that is a bit different than working in the individual studios. COMMON ROOM is a place to gather to observe and describe the individual properties of the works being made in the studios. It is also a place to take a break, to hang out, and to listen to music in between class meetings. It is where the relationship between the artist and their work opens to allow a new perspective out of that common experience to enter. And from this experience comes a critical eye with respect for the diversity of approaches that you find here and now in COMMON ROOM.
Artists: Sarahmarie von Bernstorff, Olesia Bieliavtseva, Merve Ceylan, Arang Choi, Alisa Efremova, Roxana Esfandiari, Elena Gerstl, Isabel Pilar Gil Penalver, Sacha Grandemange, Clemens Grömmer, David Hafer Garcia, Réka Horváth, Abigail Hauwede, Florine Imo, Klara Mielniczuk,Bergur Nordal, Erik Odin, Lucijan Osvald, Theodor João Pires Mata, Shiva Pishgahi, Yuma Radne, Laura Raimo, Bahareh Rahimi, Ana Remishvili, Leonard Schwarz, Tal Tamam, Melanie Thöni, Laura Winter.