Eine Wand mit Gesichtern (A wall with faces)
Painting by Fabian Köttl on the KUNSTWAND at WIEN MITTE The Mall. Winning project of a tender by WIEN MITTE in cooperation with the Faculty Studio Expanded Pictorial Space of Univ. Prof. Daniel Richter.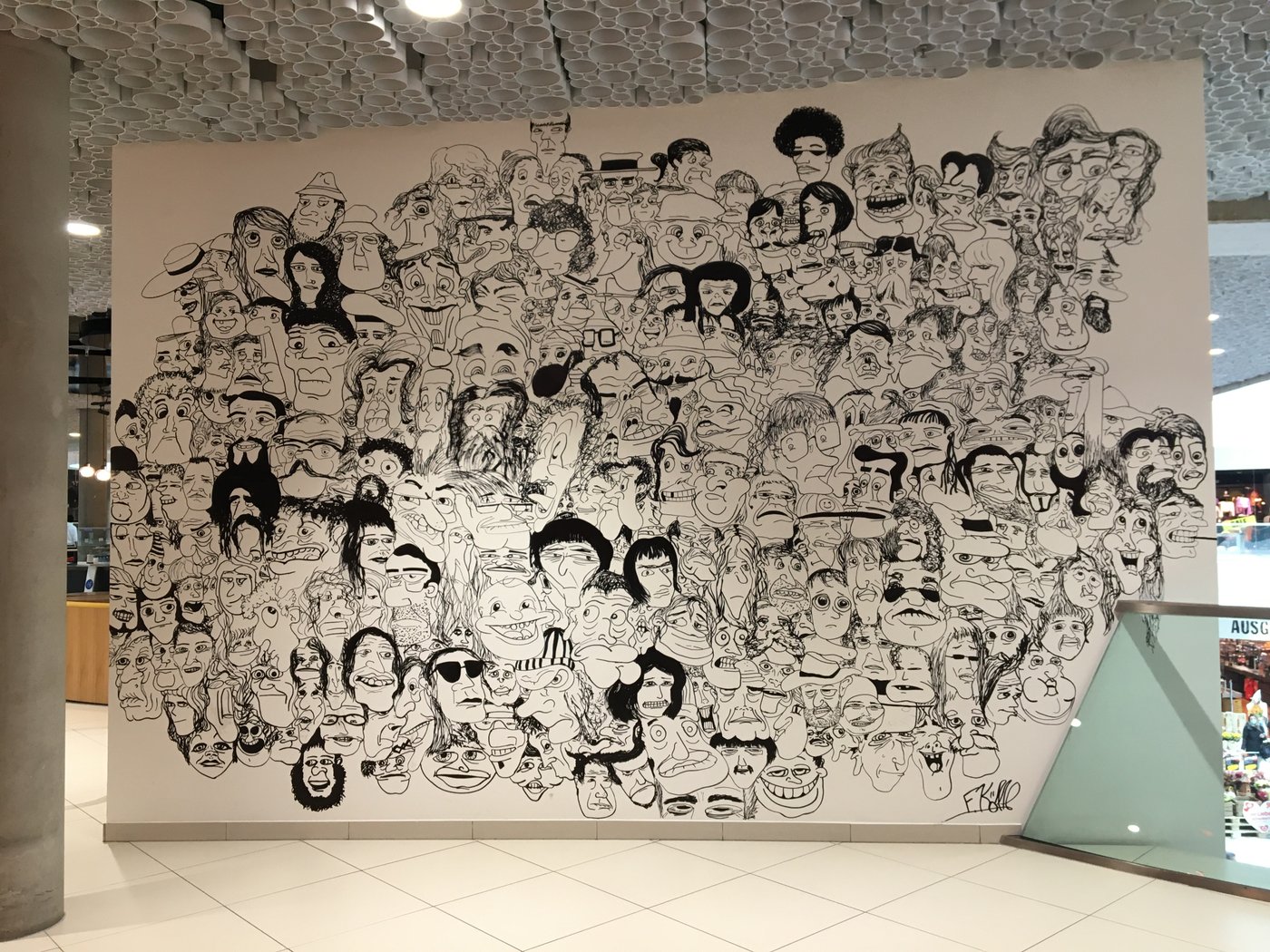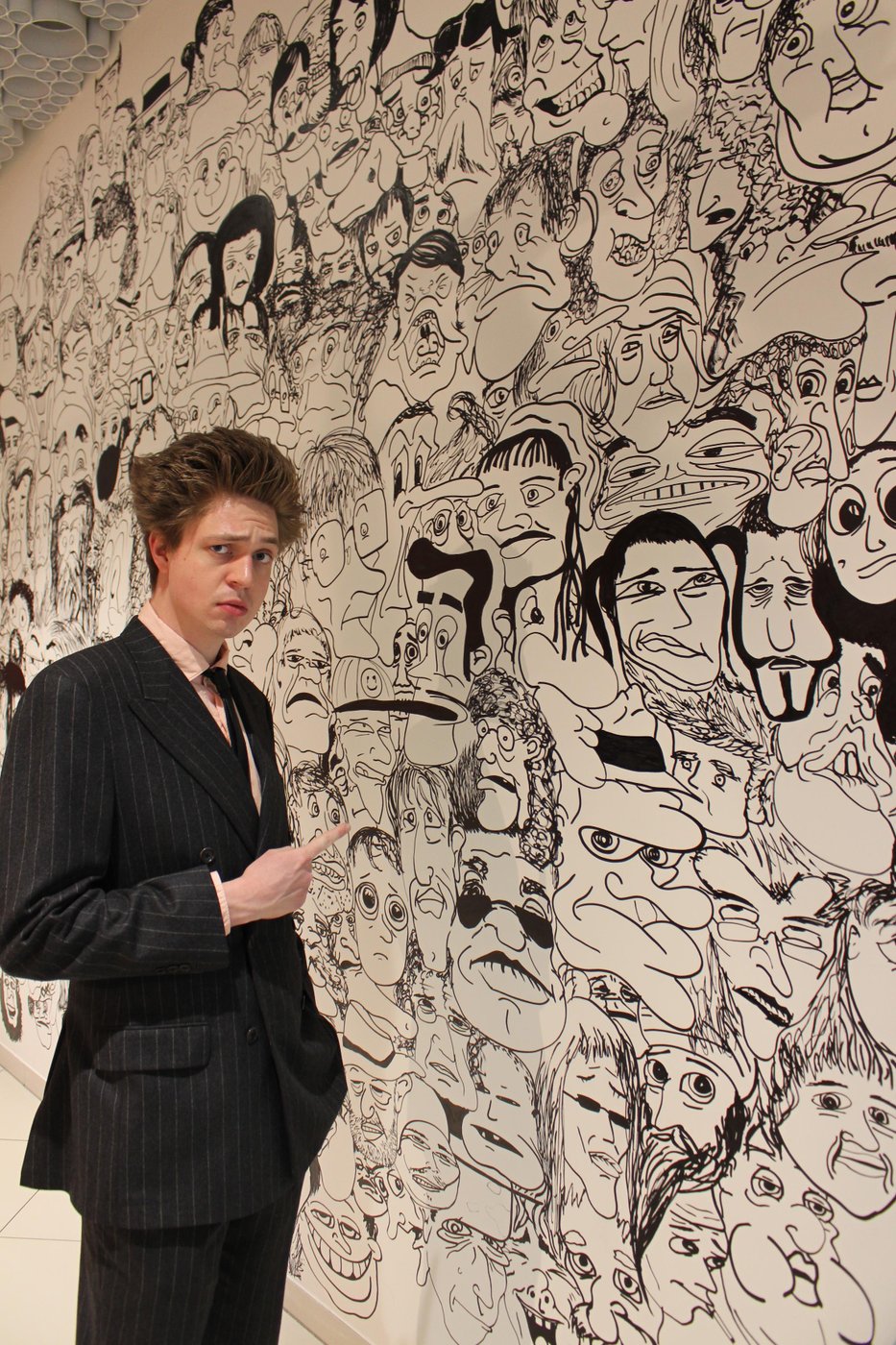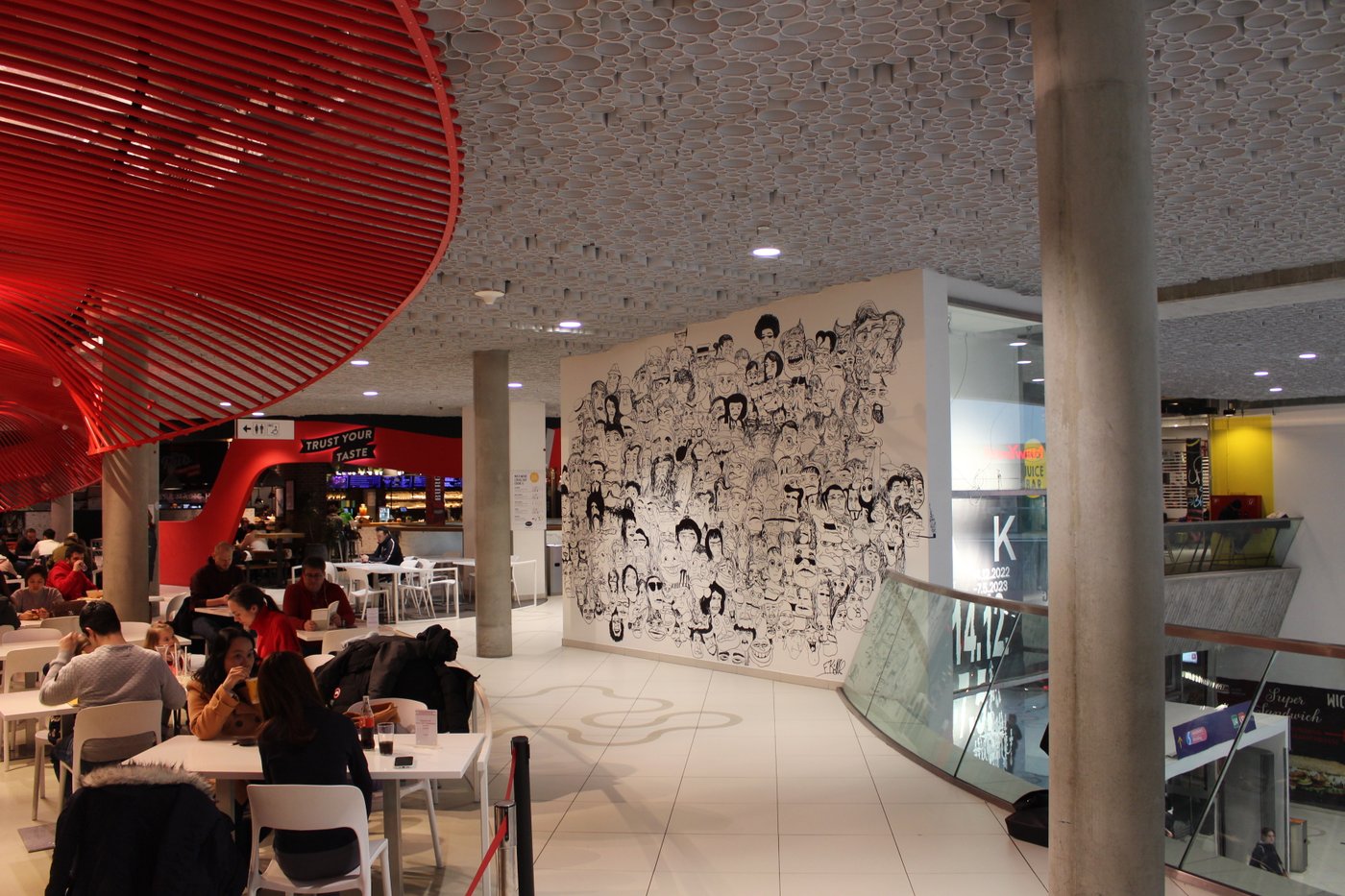 Fabian Köttl has been working with the motif of the many faces for years. It was perfect for the realization in WIEN MITTE The Mall – for the artist this reflects the variety of people frequenting this busy place day in, day out.
The artwork was created on site within 3 days and was accompanied by an interested audience. Some people may even find themselves on the wall. And possibly also…a dog…because it says on the artwork's description: 
Fabian Köttl proudly presents:
A Wall with Faces
Think about it:
Every day, so very many people are here to shop, to work,
to commute, to meet friends, to pass through
or spend their time here.
So where do they come from, where are they going?
It's almost interesting to think about it.
So many people...
All those faces...
But wait!
There's the rub!
This year, Fabian Köttl is finishing his studies in the faculty of Extended Painterly Space headed by Univ. Prof. Daniel Richter.
Fabian Köttl describes his work as follows:
"I work mostly with acrylics on canvas. Sometimes even on wooden plates if I'm lucky. From time to time, I also do some oil paintings, but to be honest I'm more an acrylic painter. I can't really explain my way of finding ideas, but I would say that should be nobody else's matter. I paint very different things, but I stick to my style. I guess that's always important. To try out new things, but still be yourself."
More about Fabian Köttl and his works at: https://fabiankoettl.com
In 2015, the KUNSTWAND was set up in the food court of WIEN MITTE The Mall to offer art students the opportunity to share their work with a broad audience (daily average of 50,000 people) gaining public space experiences.
This project was organized by WHATABOUTTHEFUTURE.com headed by Sonja Weinstabel and carried out in cooperation with Mag. Nazim Ünal Yilmaz, faculty of Extended Painterly Space. Commissioned by: Elisabeth Fixl, Marketing WIEN MITTE The Mall