When diversity moved to the family album …
Artists Talk with Lisa Großkopf and Bernadette Anzengruber. Moderation: Romana Hagyo. An event on the occasion of the exhibition The Photo Album in cooperation with the studio Gender and Space. The talk will be in german.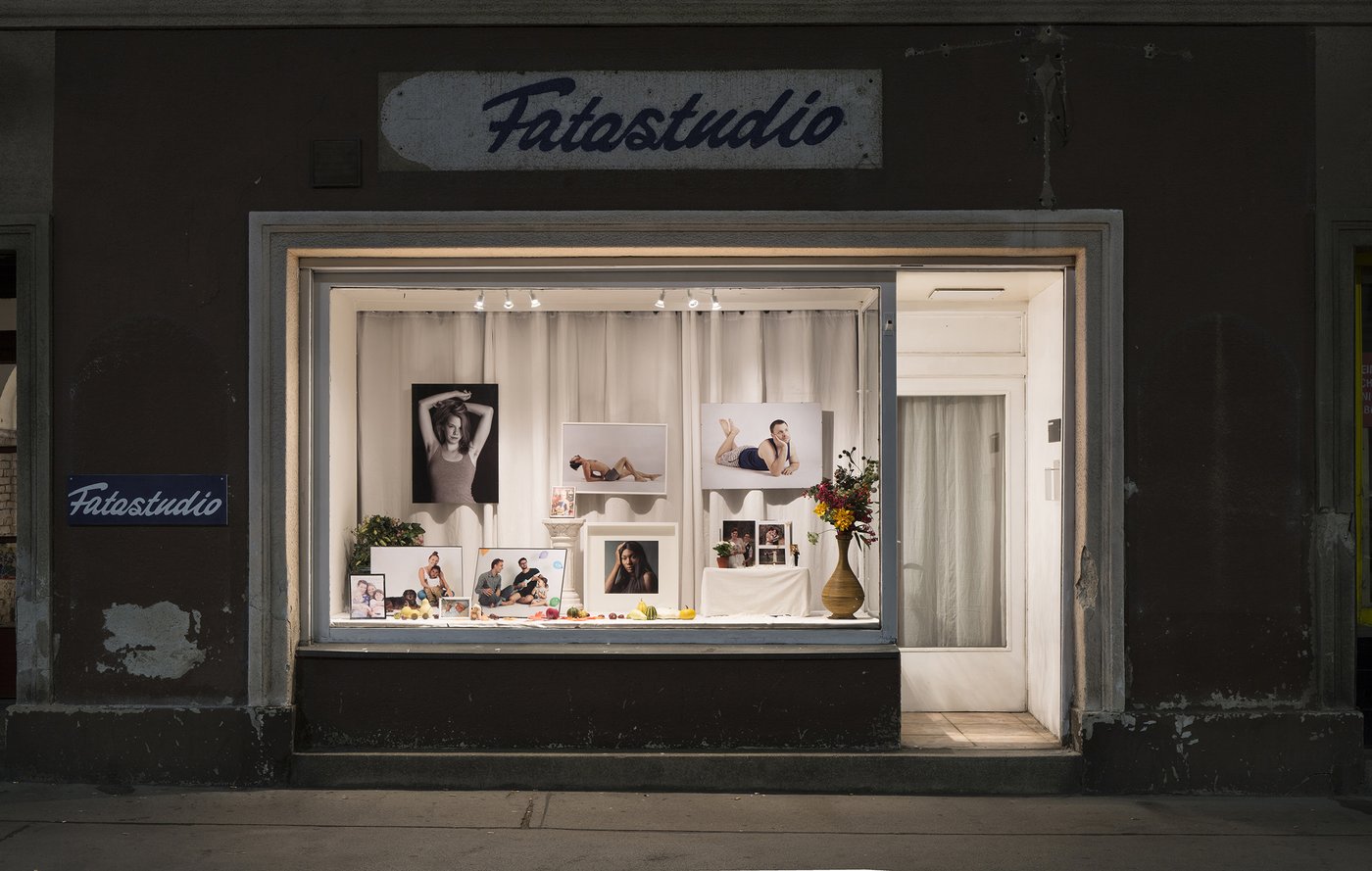 Romana Hagyo discusses with Bernadette Anzengruber and Lisa Großkopf artistic strategies for transcending social norms.
Lisa Großkopf's series "The Photographic Studio" explores social norms in our contemporary society from a critical feminist perspective. The artist stages fictional photo studios in the storefronts of former shops and showcases queer visual imagery. Through subtle interventions or striking modifications, Großkopf creates unsettling shifts that undermine traditional notions of gender roles. Her installations showcase counter-hegemonic lifestyles, pluralistic forms of relationships, and non-binary gender identities.
mzbaltazarslaboratory.org, https://www.fotowien.at/ausstellung/das-fotostudio-foto-wien-2023/