3rd Heritage Science Austria Meeting 2022
The Heritage Science Austria team is delighted to announce the 3rd Heritage Science Austria Meeting, organized at the Academy of Fine Arts Vienna.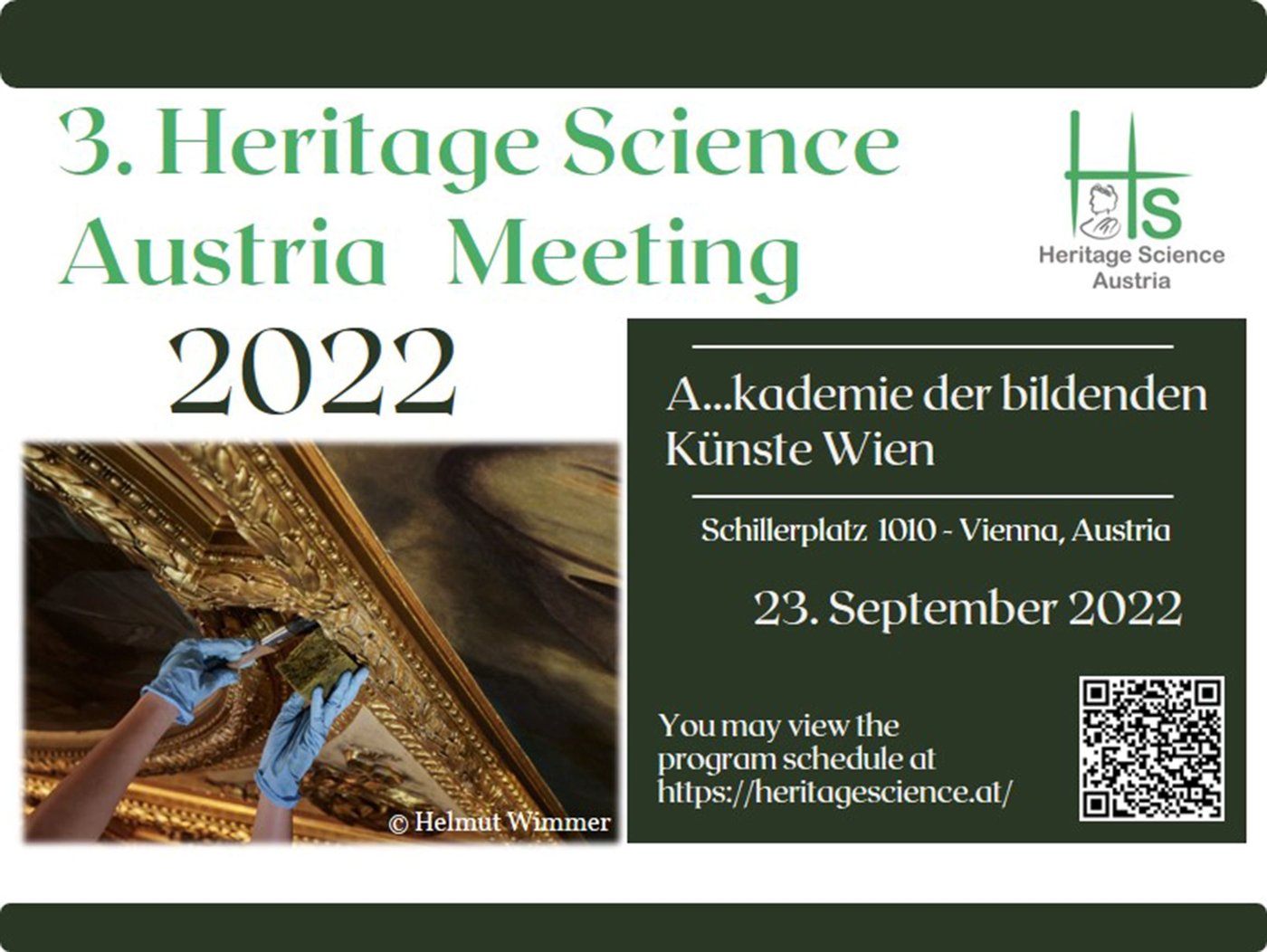 Heritage Science is an internationally recognized multi‐ and interdisciplinary field of study connecting different branches like chemistry, microbiology, physics, geology, and archeology for the investigation of both movable and immovable Cultural Heritage with the aim to guide conservators in developing the best strategies for conservation and restoration.
In Austria, the platform named Heritage Science Austria successfully launched in 2019 with the different members including the Academy of Fine Arts Vienna signing a memorandum of understanding. The main aim is to better connect different Austrian professionals involved in this area and to improve the comprehension and preservation of Cultural and Natural Heritage in Austria.
The 3rd Heritage Science Austria Meeting will emphasize its national status with the intention to establish faster and more accessible communication among national research institutions and facilities, which are also eager to develop a national infrastructure for Heritage Science as a next milestone.

Preliminary program:
8:30-9:00 h Registration
9:00-9:05 h Start of the conference
9:05-9:40 h Keynote lecture
Prof. Dr. Stefan Simon, Director of the Rathgen Forschungslabor Berlin
Title: Look up – why museums need to become green
Session 1
10:20-10:40 h Coffee break
Session 2
12:00-13:20 h Lunch break & poster
Session 3
15:00-15:45 h Coffee break & poster
15:45-16:00 h Closing ceremony – (final discussion & round table)
The conference is planned in a hybrid format, the participation is free of charge.
Further information and registration under: https://heritagescience.at/