xposit / two fourteen. The Alumni Exhibition Series at the Academy of Fine Arts Vienna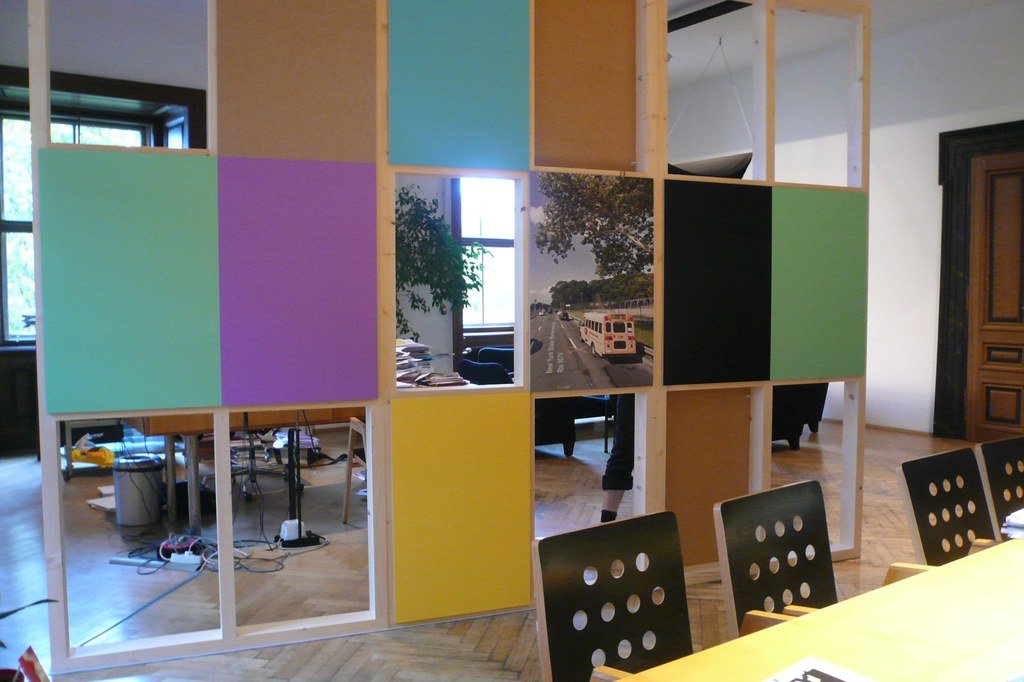 Each semester, works by three alumni recommended by professors at the Academy are exhibited in the offices of the Rectorate.

This semester, works by the artists Alina Rosalie Huber (Scenography), Florian Mayr (Contextual Design) and Christiana Perschon (Art and Film) are on display.

Opening
Fri., 24 Oct. 2014, 1.00 p.m. - 3.00 p.m.
Meeting point: Office of the Rector, room M 5
Words of welcome: Eva Blimlinger
Introduction to the work of Florian Mayr: Martin Beck

Office of the Vice-Rector for Teaching | Promotion of Early Stage Artists/Researchers, room M 5
Words of welcome: Karin Riegler
Introduction to the work of Alina Rosalie Huber: Anna Viebrock

Office of the Vice-Rector for Art | Research, room M 21
Words of welcome: Andrea B. Braidt
Introduction to the work of Christiana Perschon: Thomas Heise
To be followed by refreshments

Opening hours (M 5 & M 21)
Fri., 24 Oct. 2014, 1.00 p.m. - 3.00 p.m. (opening)
Thurs., 11 Dec. 2014, 3.00 p.m. - 6.00 p.m.
Fri., 23 Jan. 2015, 1.00 p.m. - 4.00 p.m.
and by appointment. For visits outside of opening hours, please contact g.holitz@akbild.ac.at .

Alina Rosalie Huber

Alina Rosalie Huber was born in 1988 in Feldkirch, Austria. She studied scenography with Anna Viebrock at the Academy of Fine Arts Vienna, receiving her diploma in 2014. She is a member of the tangent.COLLABORATION collective.
In her scenographic works as well as in the context of fine arts, she examines the interrelationships of body, space, sound and materiality.
http://tangent.at/
Diploma

"Ich und der Andere" (I and the Other). Who am "I"? Who is the Other? I and the Other: these two bodies infiltrate one another. They shift their boundaries and the space between them towards each other and away from each other. The bodies brush up against each other. Touch each other. Repel each other. Constantly change the space between them and their contact with each other. Movements and encounters occur that are triggered and dissolved by looking, thus making it possible to experience the Self and the Other.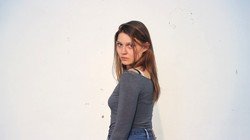 Florian Mayr

Florian Mayr was born in 1982 in Wels. He studied Art Education - Art and Communication as well as Contextual Design with Martin Beck at the Academy of Fine Arts Vienna and graduated in 2014. Since 2011 he has been studying fine arts (Textual Sculpture) with Heimo Zobernig at the Academy of Fine Arts Vienna.
Diploma

In the autumn of 2013, Florian Mayr spent several weeks working through the archive of the American conceptual artist Christopher D'Arcangelo (1955-1979) at Fales Library in New York. In keeping with the ephemeral nature of D'Arcangelo's works, it is specified in his estate that the archive documents may be neither exhibited nor reproduced. Mayr's installation reflects on these access conditions and links his particular research experience with personal snapshots, while focussing on questions of private and public economies in the archive, in relation to art, and in artworks. Two sculptures, a video and a photo series take up experiences, inscriptions and references and construct a multilayered associative space.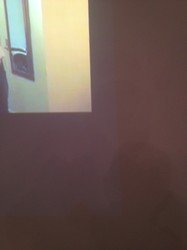 Christiana Perschon

Christiana Perschon was born in 1978 in Baden bei Wien and studied fine arts with Constanze Ruhm and Thomas Heise at the Academy of Fine Arts Vienna. Her film "Noema" won the Vienna Short Film Award, the Audience Award and the Youth Jury Prize at the Vienna Independent Shorts film festival in 2014.
http://christiana.perschon.at

Touching through vision. Touching as a metaphor for the process of seeing. Christiana Perschon experiments with the idea of a haptic visuality, a type of seeing in which the eye itself functions as an organ for the sense of touch. The technologically communicated, dissociated view given by the camera merges with synaesthetic qualities of conscious physical perception. This perception game resulting from the interplay between the dissolution and creation of proximity and distance invites the beholder to reflect upon the act of seeing and the possibilities of representing what has been seen. Moving pictures mark sensory impressions while the eyes glide along the surface of the image. Visual perceptions become contact points.