Kay Walkowiak: Neon Ghost
Opening week Speculative Fiction
A performance by Teerawat Mulvilai and a live sound composition by Natalia Domínguez Rangel extend Kay Walkowiak's film Neon Ghost into the exhibition space.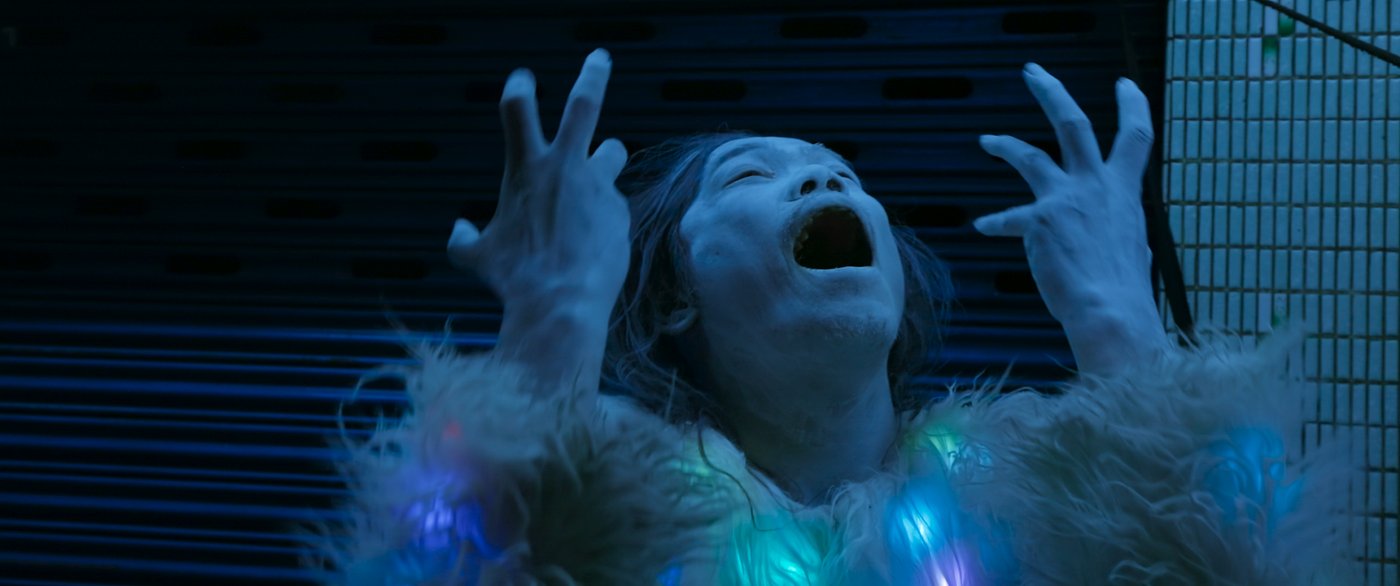 In his current work Neon Ghost, Kay Walkowiak relates Asian traditions of belief in ghosts to the philosophical theory of hantology, which assumes fluid boundaries between past and present. One accompanies a ghost embodied by actor and performer Teerawat Mulvilai as he explores various abandoned places that represent iconic metaphors of a neoliberal, globalized world. The jerky, grotesque gestures of his movements are striking, borrowed from the Butoh dance tradition, as is the white painting on his body: a dance that from the beginning saw itself as a protest against the principles of modern (Western) society, and whose resistance can be experienced in the performance that follows the screening. The performance will be accompanied by a sound composition by Natalia Domínguez Rangel, which articulates the tension between anachronistic moments and future perspectives on an acoustic level.
6:30 pm: Screening Neon Ghost
7 pm: Performance
The event will take place directly in the exhibition Speculative Fiction in the Exhibit Gallery.
No registration required.
Free admission.