Taking up Space with Sound
Soundshop with Christina Gruber and Natalia Domínguez Rangel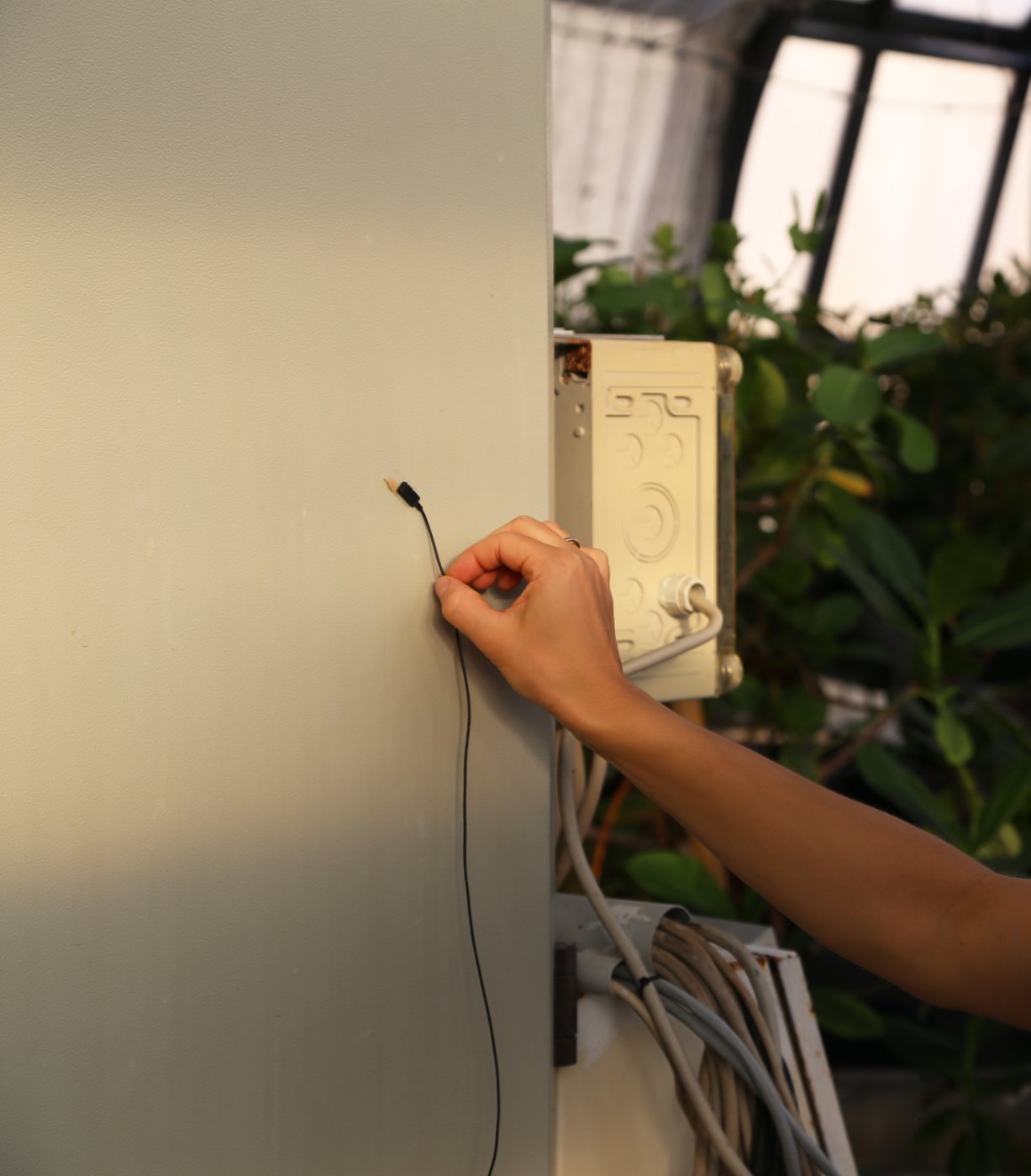 Zugzwang (the research group of Christina Gruber, Natalia Domínguez Rangel, Samuel Hertz, Emil Flatø) explores how a more-than-human approach towards the use of technology can help us to tune in with our companion species and environments. We aim at observing the role of sound as a critical player in re-connecting with our environments and to engage in relations of care on both ends to help us navigate on earth's surface. 
During our sound-workshop we will give an insight into the group's work of the last years and how different forms of "sounding-with" come into being. The session will be divided in two parts, attunement (artist talk) and embodiment (experiments in listening, sounding and recording).

. May 20, 2022
. 10 am to 11.30 am
. Exhibit Eschenbachgasse
. open to a limited number of interested guests, please register: 

c.jauernik@akbild.ac.at

Natalia Domínguez Rangel
Natalia Domínguez Rangel (NL/CO) composer/sound artist living and working between Vienna and Amsterdam. Domínguez Rangel's music and sound work offers a varied mix of contemporary classical composition alongside electronics, synthesis, field recordings, ambisonics, installations and performance. Her work has been connected with architecture, in situ installations, acoustic ecologies and technology. She is interested how sound affects and resonates with an audience physiologically and psychologically, and how space makes us think of time, duration, medium, acoustics and architecture. For her, sound can be a source of both pain and pleasure.
www.nataliadominguezrangel.com
Christina Gruber
Christina Gruber (AT) is a freshwater ecologist, visual artist based in Vienna. Her research interests navigate along large rivers exploring interspecies relationships, alternative forms of care, political resilience, and ecological pedagogy using speculative narrative. Christina is a scientific researcher at the LIFE Sterlet project, where she works to strengthen the wild populations of sturgeon in the Danube. She currently teaches at the University of Applied Arts Vienna and the University of Art and Design Linz. As part of the servus.at Research Lab she critically investigates digital ecosystems and their ecological impacts.