Public Swimming as Queer Diaspora Body
A panel with Hyo Lee, Faris Cuchi Gezahegn and Sushila Mesquita in context of the exhibition The Taste of Water.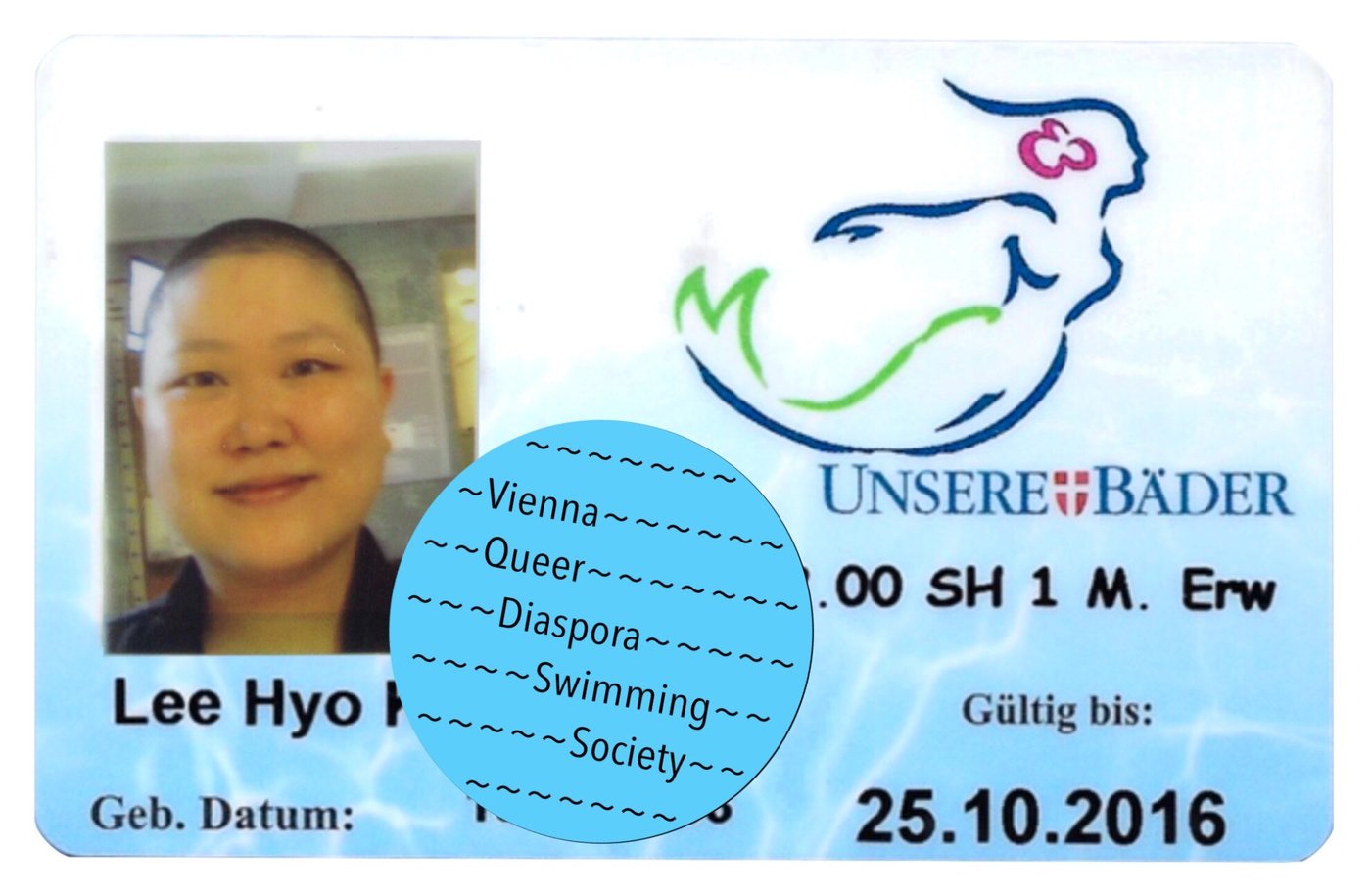 You are queer living in the diaspora and you love swimming. The ever-fluid and shape-shifting water feels wonderful. But coming into contact with water through public swimming often entails dealing with the silly binary and stupid racism. One day in a public pool, you find a small sticker saying, "Vienna Queer Diaspora Swimming Society". Would this discovery change how you navigate public swimming as a queer person of color? Come and join us in talking about our relationship with water and our struggles/strategies in public swimming!
Panel with Hyo Lee, Faris Cuchi Gezahegn, Sushila Mesquita
. Do, 1.12.2022
. 16:30 h
. Exhibit Galerie, 1st floor, Foyer 
Hyo Lee is a performance artist and PhD candidate at the Academy of Fine Arts Vienna. She makes a superb swimmer for being one happy swimmer.
Faris Cuchi Gezahegn is a performance artist, stand-up comedian, poet, and an intersectional LGBTQA* advocate/activist. They are a hesitant swimmer.
Sushila Mesquita is a writer, activist, musician, academic writing coach, and a lecturer at the University of Vienna. They are a cautious but playful swimmer.