Lecture by Gudrun Swoboda: The Hero's Inversion and a Bloody Pointer. On the Rediscovery of a Battle Painting by Salvator Rosa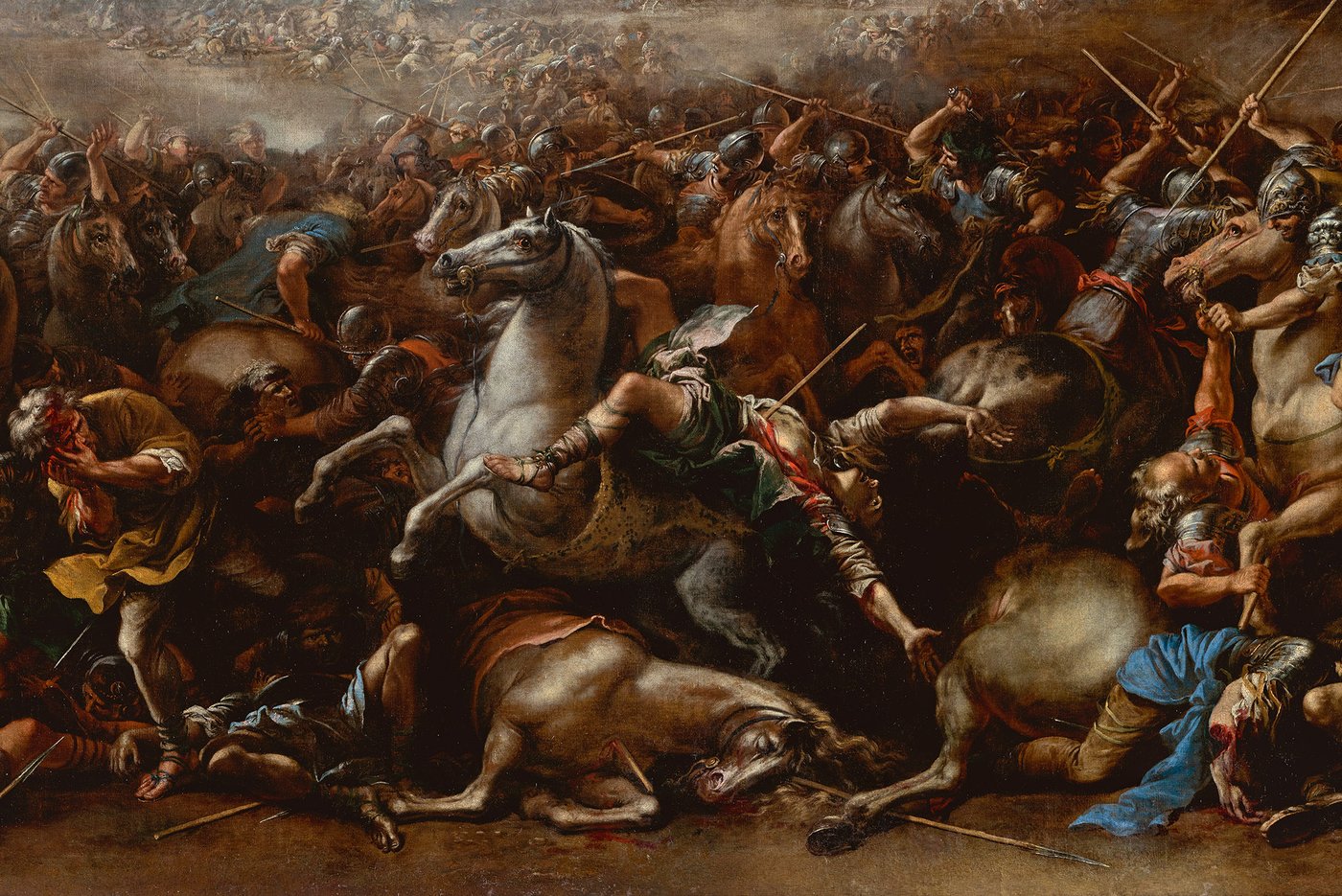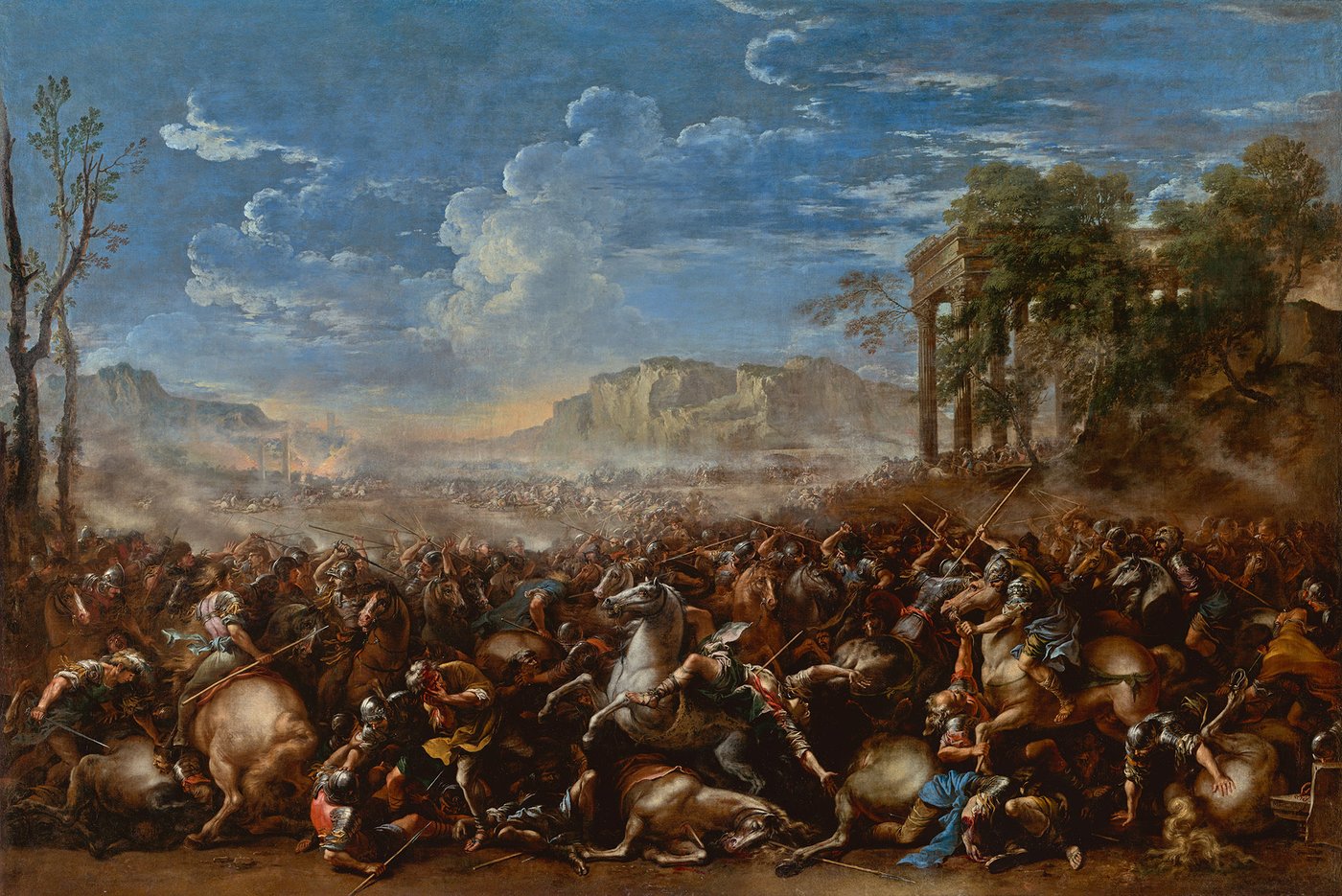 The Large Equestrian Battle originated in Florence in 1645 for a client close to the Medici. Together with two other monumental battle paintings that Rosa created for Ferdinando II de' Medici and Louis XIV, it is one of his most ambitious and daring works. The unconventional artist broke with the tradition of glorifying war and depicted it as cruel slaughter, with no identifiable opponents in terms of friends and foes, winners and losers. In the centre of the picture, there is no victorious hero, but a mortally wounded figure who falls backwards off his horse. Meanwhile, a soldier with a bloody finger writes the letters "R O S A" on a stone. The painting was acquired shortly after its creation by Field Marshal Ottavio Piccolomini, a protagonist of the Thirty Years' War. There are many indications that it was appreciated by persons who themselves experienced war firsthand.
Lecture in German
Gudrun Swoboda, MA and PhD in Art History and Ethnology at the University of Vienna. Collaboration on the reconstruction of Aby Warburg's Mnemosyne Atlas, first exhibited in 1993 in Vienna, Academy of Fine Arts Vienna, and later in Germany, Italy, Tokyo and Tel Aviv. In 2000, her specialization in Old Master drawings brought her to the Museum of Fine Arts in Boston. Research assistant (since 2002) and curator (since 2009) for the later Italian, Spanish and French paintings at the Kunsthistorisches Museum Wien (KHM). Curator of major exhibitions like the KHM 125-Years anniversary show on European festival culture (2016),Caravaggio & Bernini (together with the Rijksmuseum, 2019) and on artistic competition from antiquity to 1800 (2022). Lecturer at the Institute of Art History of the Universities in Vienna and Bern, and the IES Abroad (Institute for the International Education of Students). Fellowships at the Kunsthistorisches Institut in Florence (2004), the Bibliotheca Hertziana in Rome (2018) – both Max Planck Institutes – and the Getty Research Institute (2014). Her particular research interest in the history of the institution of the Imperial art gallery (today's KHM) since the 18th century has led to several publications and international conferences.