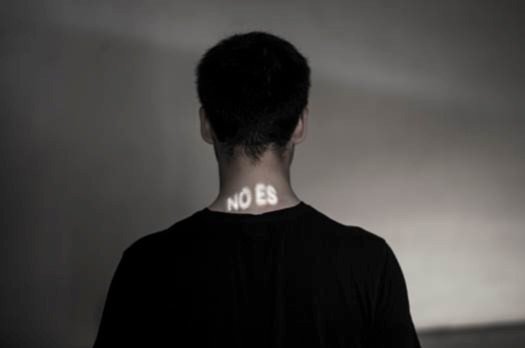 "The space, more than a previous condition (a place), is the result of the activity, and has, therefore, a temporal dimension" (José Miguel Cortés, Políticas del Espacio , 2006)
How can art produce another visibility? This is one of the main topics of Camila Lobos' art works. Living in a city like Santiago where social problems and the resulting strains have not been solved, but rather eradicated from public perception, the discourse about power and visibility leads to questioning the micro-political rank order, the interaction between space and human relationships, center and periphery, light and darkness, body and physical activity. In this sense, if we only think that what exists has to be visible, the encounter with Camila Lobos' artwork brings the issue into our mind how we build the story of what is at the margins, at the limit of the visible? This is where Camila Lobos' light intervention in public space becomes particularly political in the way it illuminates what it is in the dark. In Camila Lobos' work, light appears in order to show, like a metaphor, the invisible existence of the other, which takes shape and transforms the borders and forms of ethic conventions.
Camila Lobos Díaz, born 1988 in Santiago, Chile, studied fine arts at the Pontifical Catholic University of Chile and architecture at the University of Chile. As conceptual artist she works with installations, objects and public interventions.  Her works have been presented in 5 solo and 20 group exhibitions in different museums and galleries in Latin America (Chilean Museum of Contemporary Art, Telefónica Foundation, Chilean Bank of the Estate Gallery, Al Cubo Gallery, Santiago, Chile), also in the 12º Havana Biennale.