Anna Spanlang and Diana Barbosa Gil to receive the reorganized 2021 Kunsthalle Wien Prize
Scheduled to open at Kunsthalle Wien Museumsquartier in February 2022, the newest iteration in the series of exhibitions held in conjunction with the Kunsthalle Wien Prize will feature works by the two winners of the first prize as well as six other artists.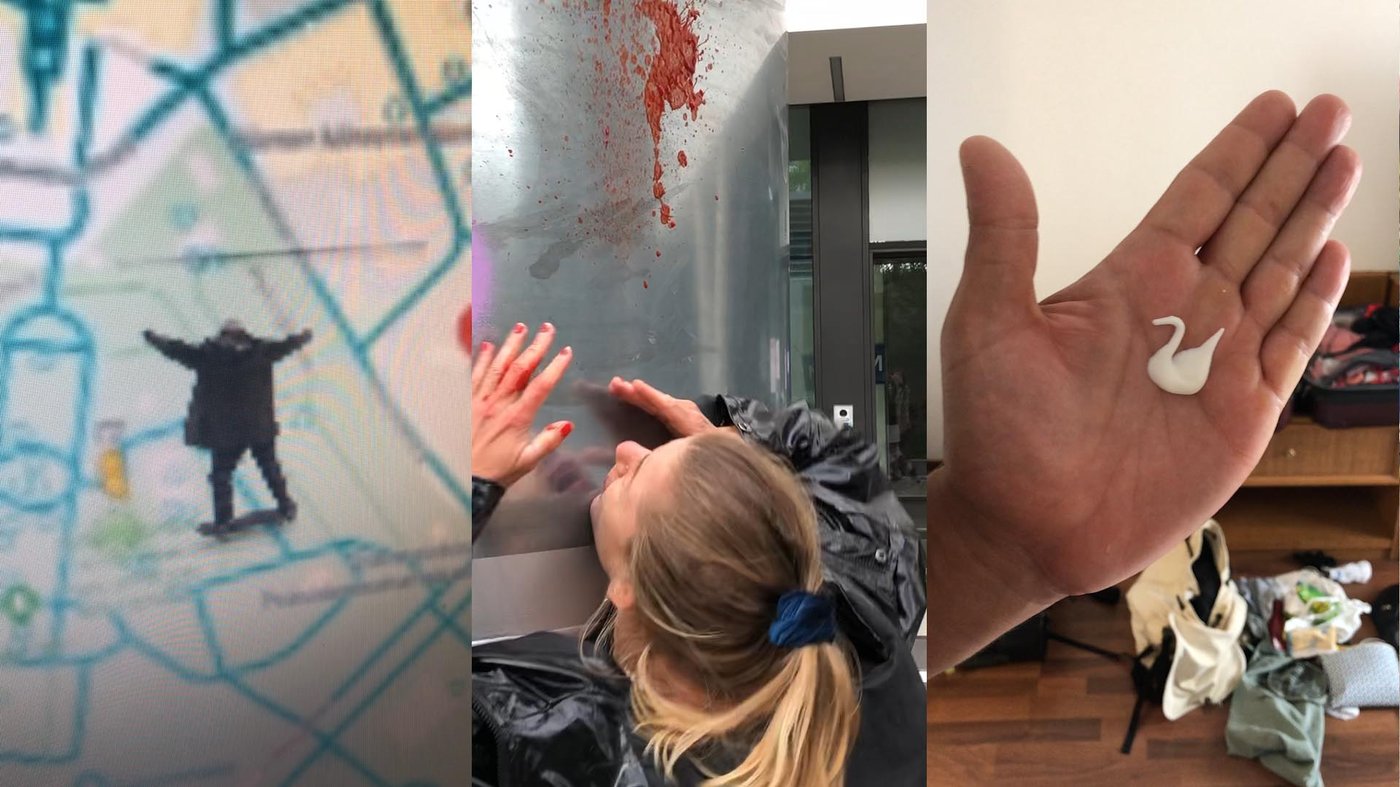 The annual Kunsthalle Wien Prize is awarded by Kunsthalle Wien in cooperation with the University of Applied Arts Vienna and the Academy of Fine Arts Vienna and given out for the seventh time in 2021. Despite the continuing pandemic-related restrictions on the two educational institutions' operations and the difficult working situation for the graduates, this year's jury once again reviewed and discussed over a hundred diploma and master's projects in visual and media art and selected eight winning entries.
For the first time, the exhibition showcasing the winners of the 2021 Kunsthalle Wien Prize will take the form of a group presentation. In addition to the works of the two winners of the first prize—Anna Spanlang of the Academy of Fine Arts and Diana Barbosa Gil of the University of Applied Arts, who will each receive a cash prize of €3,000—it will also include works by Cho Beom-Seok, Jojo Gronostay, and Nora Severios (Academy of Fine Arts Vienna) and Ana Gurashvili, Lukas Kaufmann, and Chin Tsao (University of Applied Arts Vienna).
The curatorial team of Kunsthalle Wien decided to open the prize to a larger selection of creative positions in order to represent a wider spectrum of artistic voices among the graduates of both art academies. While the principle of the prize is retained, it is shared between two winner and six other positions, reflecting a broader questioning of the value of singular artistic awards and the difficulties of judging art in a period of aesthetic and ethical transition. The prizewinning students are now also given the opportunity to design their group presentation and accompanying program collaboratively with the support of Kunsthalle Wien's curator Anne Faucheret.
"We consider it a crucial institutional task to support young artists on their way. Therefore, it was a special concern of ours not to just highlight two selected positions, but to create a conversation between the awarded students as well as an exhibition environment in which they can strengthen each other. The restructured prize stands for greater plurality and openness and reflects our desire to develop further exchanges with these artists. We hope these changes will give our visitors a chance to discover more young artists from Vienna and offer them a new insight into the process of decision-making in an artistic jury," said the artistic directors of Kunsthalle Wien, WHW – Ivet Ćurlin, Nataša Ilić and Sabina Sabolović.
Statement by Johan F. Hartle, rector, Academy of Fine Arts Vienna, on the Kunsthalle Wien Prize 2021:
"The Academy of Fine Arts Vienna looks forward to the Kunsthalle Wien Prize's new exhibition format and the presentation of work by four outstanding young artists. The exhibition at the Kunsthalle's venue in Vienna's Museumsquartier is a vital opportunity for our graduates to introduce themselves to a broad public audience.
The positions selected for this year's award vary widely, ranging from a montage of smartphone video clips and a documentary film format to installations with sculptural aspects and a conceptual fashion project. They suggest the rich diversity of the work done at the Academy, which is reflected in the art of our graduates and of which we are very proud."
Eva Maria Stadler, vice-rector, University of Applied Arts Vienna, adds:
"For the University of Applied Arts Vienna, the Kunsthalle Wien Prize presents an invaluable opportunity for networking between the curators at Kunsthalle Wien and the University's graduates and teachers. We are especially pleased that Diana Barbosa Gil, who completed her studies in the Sculpture and Space program under the direction of Hans Schabus, has been awarded the Kunsthalle Wien's first prize together with Ani Gurhashvili, Lukas Kaufmann, and China Tsao. Diana Barbosa Gil offers nuanced reflections on the interactions between Western, colonial, and postcolonial cultural production in light of her personal experience as a Colombian-born artist.
The changes to the award's selection process initiated by Kunsthalle Wien, which are designed to nurture lasting relationships based on mutual commitment between the young artists and the institution, are an important signal for quality and craftsmanship in art in an age of fast-paced production—a value that Diana Barbosa Gil's work exemplifies."
Winner of the first prize of the Academy of Fine Arts Vienna: Anna Spanlang
The video essay CEREAL / Soy Claudia, soy Esther y soy Teresa. Soy Ingrid, soy Fabiola y soy Valeria by Anna Spanlang convinced the jury with its lighthearted, cheerful and yet sharp character. The mini-series consists of eleven episodes for which the artist has edited short sequences from her cell phone video archive in a very precise way, documenting and condensing her life experiences and bringing onscreen the differences of social life between the time before covid and the pandemic era. The ephemeral and fast-moving video documents show a friendly togetherness, but also a critical, sensual and feminist exploration of social relations and public space, outlining new forms of artistic engagement.
Anna Spanlang (born 1988 in Grieskirchen, lives in Vienna) studied video and video installation with Dorit Margreiter and Art and digital media with Constanze Ruhm at the Academy of Fine Arts Vienna. Diploma June 2021 with Dorit Margreiter.
Further prizewinners of the Academy of Fine Arts Vienna: Cho Beom-Seok, Jojo Gronostay, and Nora Severios
Cho Beom-Seok
With An Encounter , Cho Beom-Seok delivered a very well-produced and sensitive black-and-white documentary that stunned the jury for its high-quality directing, scenario and camera. The work is less about diving into a mysterious character, the protagonist Thea, than about engaging a self-reflection on the cinematic process that tests the paradigms of control, transparency, and metamorphosis.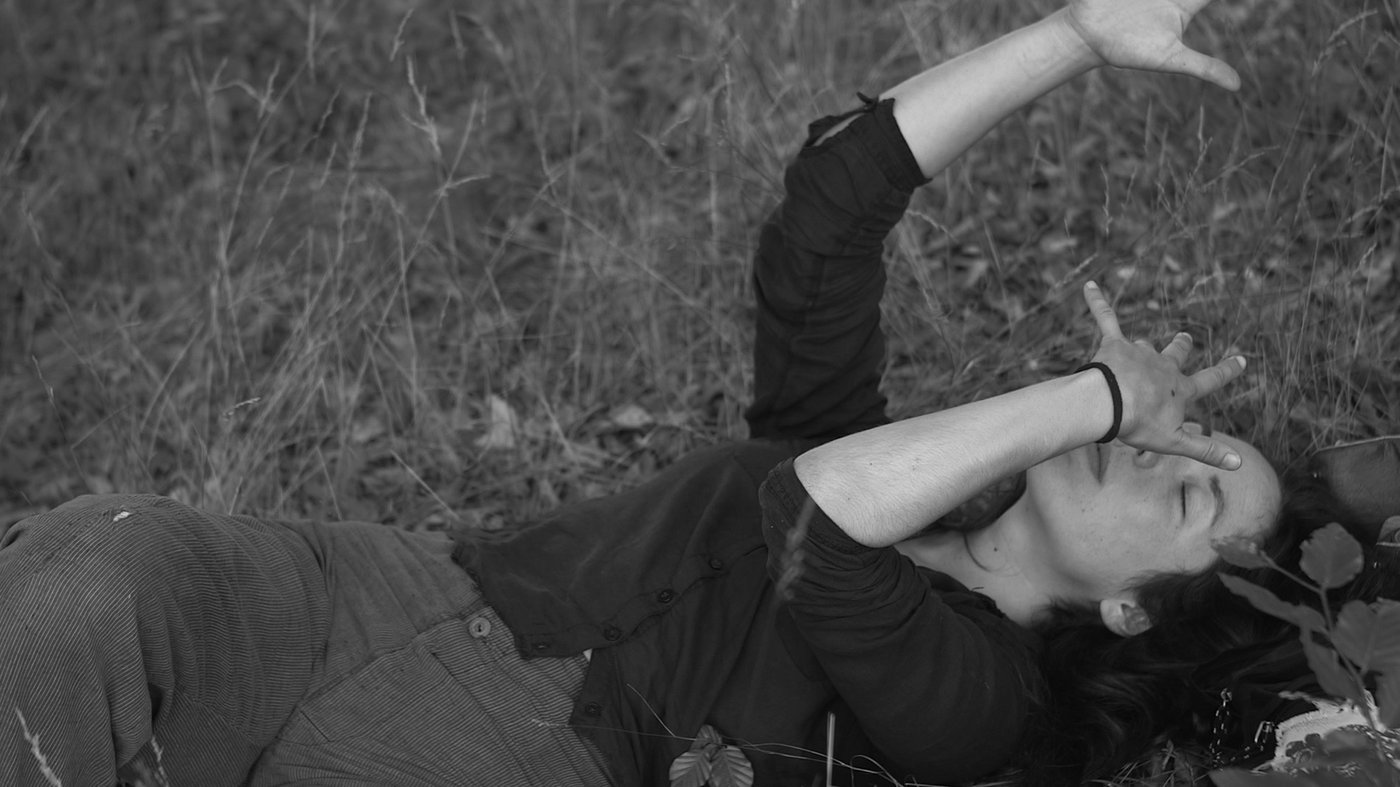 Jojo Gronostay
The jury was impressed by Jojo Gronostay's well-thought-out installations and photographic works, which open a dialogue between the informal (economy) and the formal (aesthetics). Through cutting, reframing, recycling, re-ordering and displacing, he questions the circulation of gestures and values in the art economy.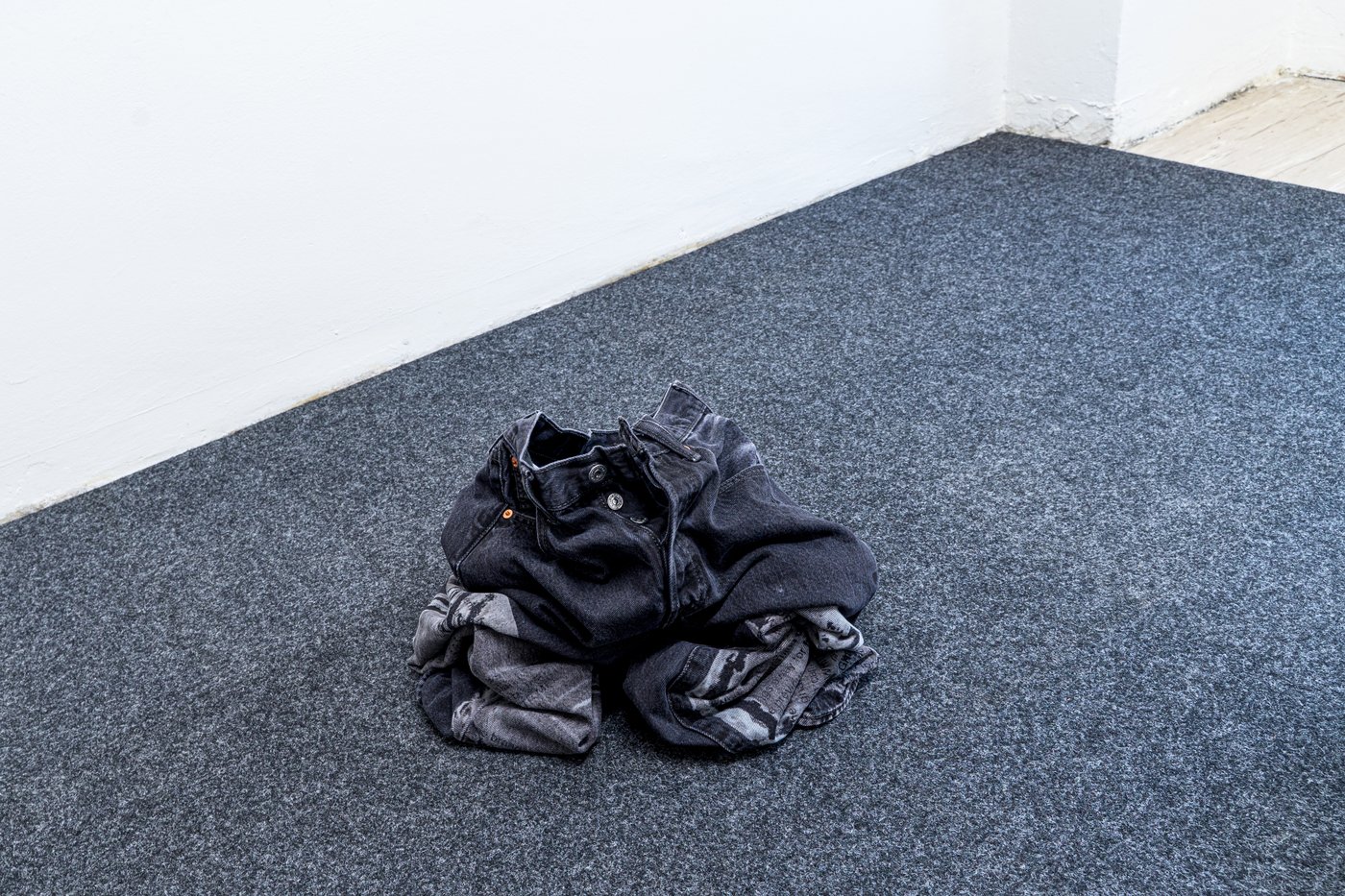 Nora Severios
The jury appreciated the fragility and precariousness in Nora Severios's works, which are full of wit. Diving into ancient or traditional nature-oriented techniques and rituals, she explores and re-invents modes of relation between humans, plants and animals, beyond one-sidedness and exploitation.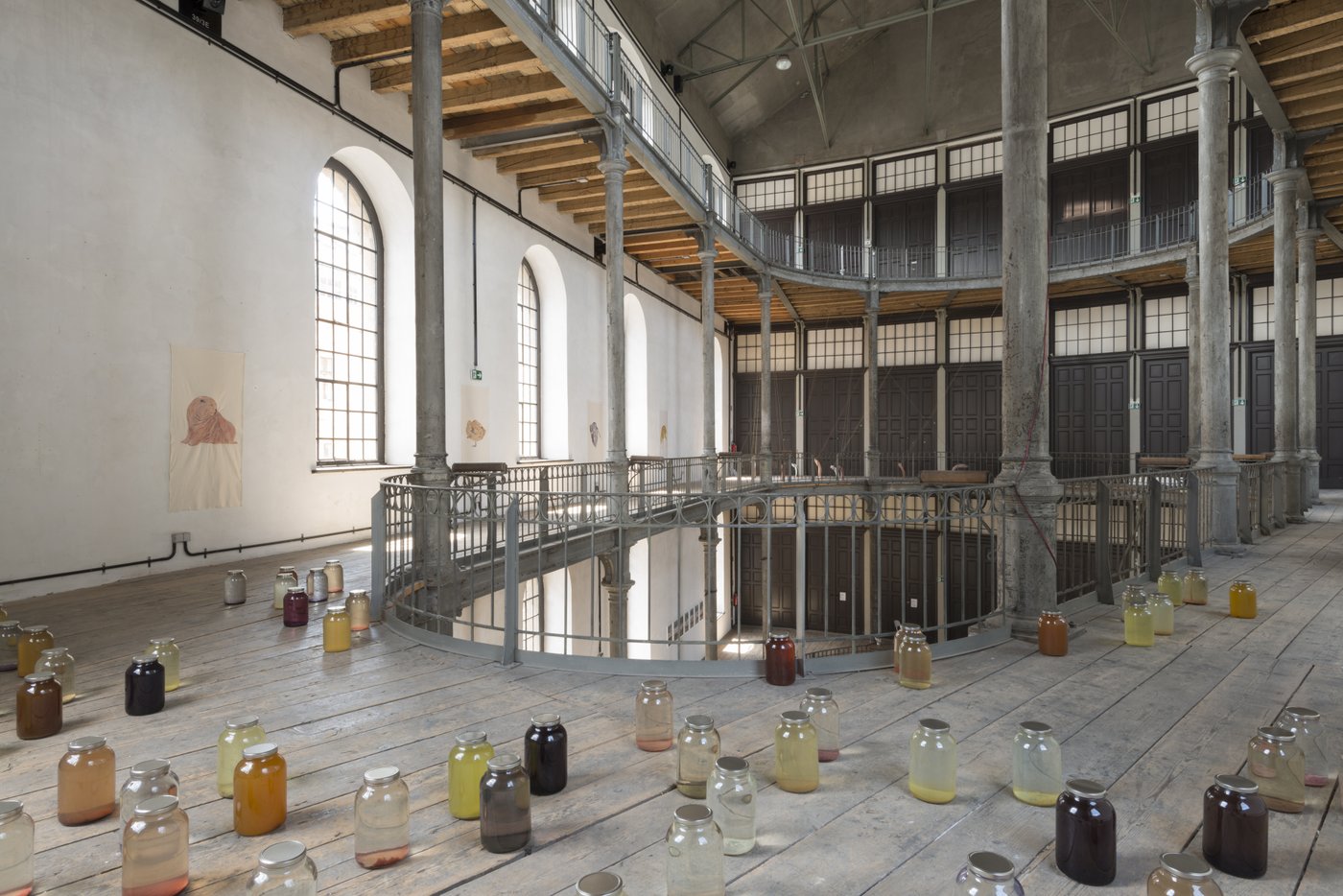 The jury of the Academy of Fine Arts Vienna:
Jury: Veronika Dirnhofer, Anne Faucheret, Johan F. Hartle , Vít Havránek, Iman Issa , and WHW
Chair: Johan F. Hartle
Organization: Christine Rogi
Winner of the first prize of the University of Applied Arts Vienna: Diana Barbosa Gil
At once opulent and playful, affirmative and self-reflective, virtuoso and tinkered, Diana Barbosa Gil's Die beste Idee aller Zeiten [The Best Idea Ever] has convinced the jury by its boldness, precision, and self-irony. The artist arranged her polymorphous works in space through a thoughtful dramaturgy, creating a Gesamtkunstwerk-like environment functioning as a personal reference system and an intimate landscape. The topics of her work—questioning the migration and metamorphosis of forms connecting European with "tropical" modernity through art histories, and the pressure of invention and authenticity in the contemporary art system—also sparked the jury's interest.
Diana Barbosa Gil (born 1990 in Cali, Colombia, lives in Vienna) studied transmedia art with Brigitte Kowanz as well as sculpture and space with Hans Schabus at the University of Applied Arts Vienna. Diploma 2021 with Hans Schabus.
Further prizewinners of the University of Applied Arts Vienna: Ana Gurashvili, Lukas Kaufmann, and Chin Tsao
Ani Gurashvili
Ani Gurashvili's paintings intrigued the jury with their visions of a world full of fantasies of other-than-human agencies. At once strange and familiar, confusing and seductive, static and narrative, her works, inspired by surrealism, science fiction and feminist theory, bear an idiosyncratic and mysterious touch.
Lukas Maria Kaufmann
Lukas Maria Kaufmann's water-colored, printed and folded paper series as well as his previous installations link the media screen and landscape, psychological and spatial dimensions, stylistic determination and free improvisation. In his works, he re-instantiates highly symbolic shapes, patterns or techniques to address common modes of reception and prompt other modes of interpretation and projection.
Chin Tsao
Chin Tsao's video works and ceramics are driven by a squeaky-clean fetishization of the images and surfaces. The combination of horror aesthetic and speculative narration serving an inquiry into techno-politics, artificial identities, time and fiction captivated the jury.
The jury of the University of Applied Arts Vienna: Anne Faucheret, Vít Havránek , Eva Maria Stadler, Lucas Posch, Cosima Rainer, and WHW
Chair: Eva Maria Stadler
Organization: Anja Seipenbusch-Hufschmied and Samo Zeichen
The 2021 Prize of Kunsthalle Wien exhibition
Location: Kunsthalle Wien Museumsquartier
Duration of exhibition: expected to start from February 10, 2022
Curator: Anne Faucheret
In order to contextualize the works on display through various formats, the show will be accompanied by a publication and an event program.