Elisabeth von Samsonow receives the Schiele Award 2022
We congratulate Elisabeth von Samsonow on winning the 1st prize of the Schiele Award, endowed with 5000€.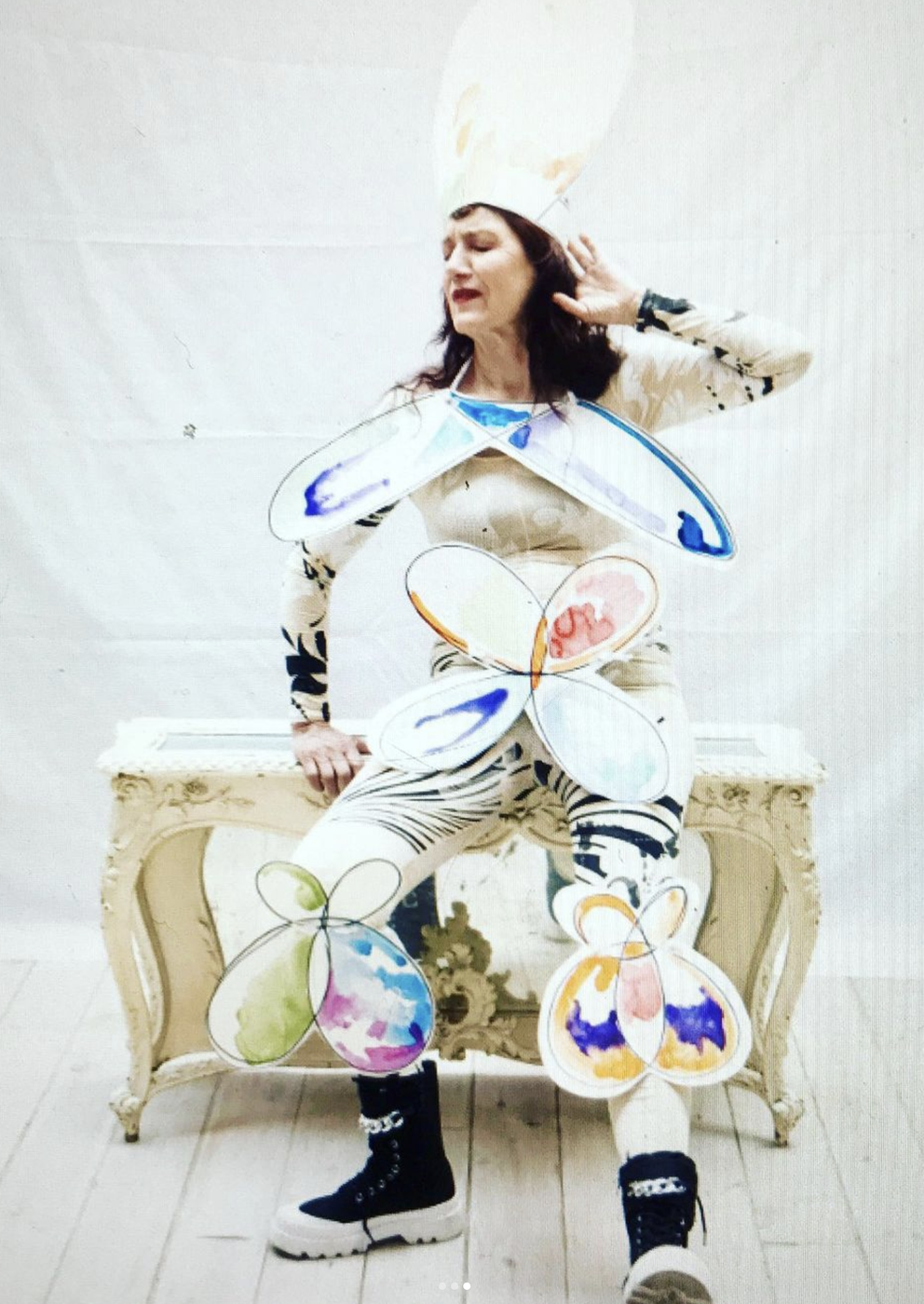 The Schiele Award is an art prize that will be awarded every two years starting in 2022 and offers artists a platform to present their work to a wider audience. At the birthplace of Egon Schiele, the Rotary Club Tulln has set itself the goal of promoting contemporary artistic practices in discourse with contemporary issues, while at the same time providing humanitarian aid in accordance with its social principles.
The Rotary Club Tulln therefore turns with the Schiele Award to artists from Austria and abroad, who have their center of life in Austria, and looks forward to participation in discourse with contemporary issues.
The works of art selected and awarded within the framework of the new art prize will be on display from October 8 to November 11, 2022 in the premises of the Minoritenkloster Tulln.
The series of performance photographs that the artist has developed for the Schiele Award refers to three elements of Egon Schiele's oeuvre: the use of watercolor, which is essential to his works on paper; the idea of the pose, which plays a central role not only in the rendering of Schiele's models but also in his self-dramatization; and the eroticism that pervades Schiele's work on paper in particular. These three elements are condensed into images of postures in which the difference between autoportrait and representation of a model is erased with feminist intent. The images look through Schiele, as the artist says, but also beyond him, insofar as the artistic subject position is feminist. The figure emerges through a moment of self-reflection that is both analysis and resistant wit.