Henrie Dennis is one of the three Nominated Finalists for the Migawards 2022 in the Category "Personality of the Year"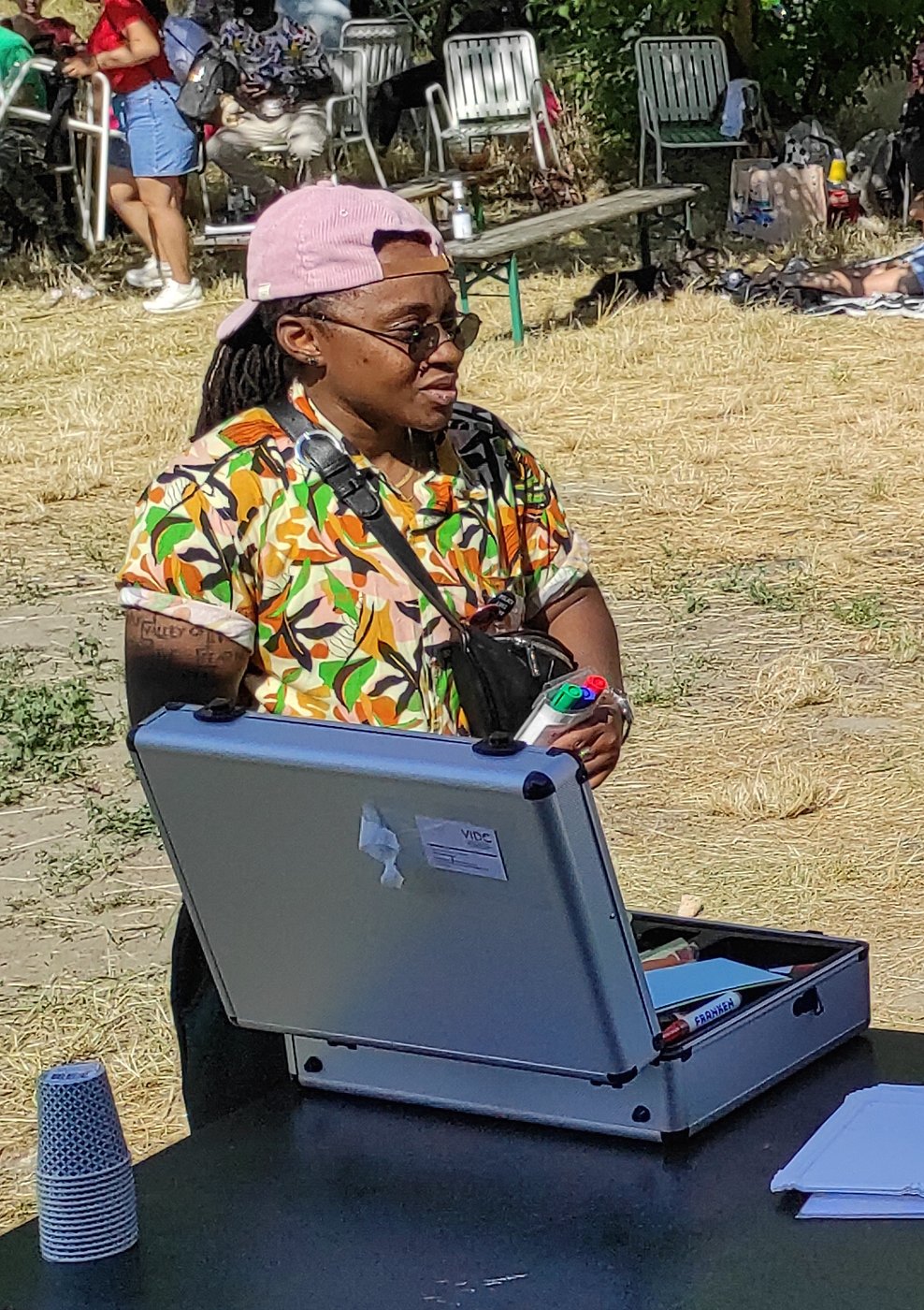 The "MigAward - Prize of the Austrian Migrants" is the only prize that is awarded exclusively by migrants. It honors projects, initiatives and personalities that promote the participation and integration of people with a migration background and/or pursue innovative approaches in social development.

https://integrationswochen.at/migawards-2022-das-sind-die-finalistinnen/

The award ceremony will be held on May 2, 2022 (7:00 p.m.) during the digital opening ceremony of the "Integration Weeks 2022" with OktoTV transmission and livestream on Youtube.
 
Henrie Dennis is a Nigerian-born human rights activist, who continuously works on improving the lives and realities of LGBTIQ+ communities in Africa, Austria and the diaspora. Dennis studies at the Academy of Fine Arts Vienna at the Institute for Fine Arts (IBK), Studio Conceptual Art. 
Dennis is the founder of Afro Rainbow Austria. Until December 2021 she was the artistic director of the biggest art and activism festival in Vienna, Wienwoche, until 2019 a co-chair of EL*C, EuroCentralAsiaLesbian* Community. Dennis is a co-chair of Planet10, a redistribution network that encourages sharing privileges among minority groups. She is also an advisory board member of Frida, an association that offers free and open legal consultation on asylum and immigration law in Austria. She has worked among others, with the Austrian Red Cross and with LEFÖ-IBF, the only Intervention Centre for Trafficked Women in Austria. She is also a trainer with the NGO Selbstlaut, an organization fighting sexual violence against children and youth.