New professorships as of October 1, 2022
We warmly welcome Tizza Covi (Univ.prof. §99 Art and Film at IBK), Romana Hagyo (Univ.prof. §99 Gender & Space at IBK), IJsbrand Hummelen (Univ.prof. §99 at IKR), Alastair Mackinven (Univ.prof. §98 Figurative Painting at IBK) and Ines Weizman (Univ.prof. §99 Architectural Theory and Design (HTC) at IKA) to the Academy of Fine Arts Vienna!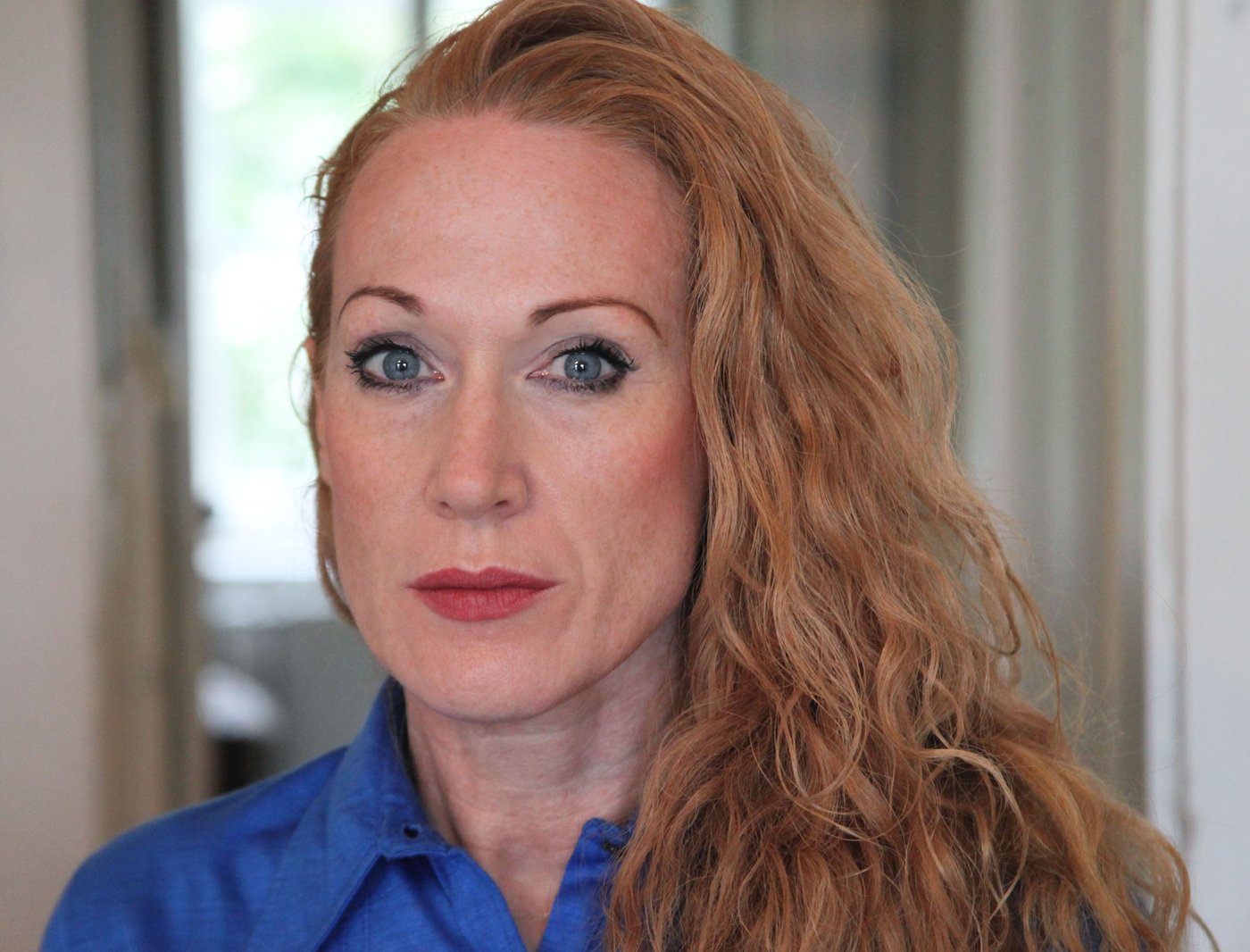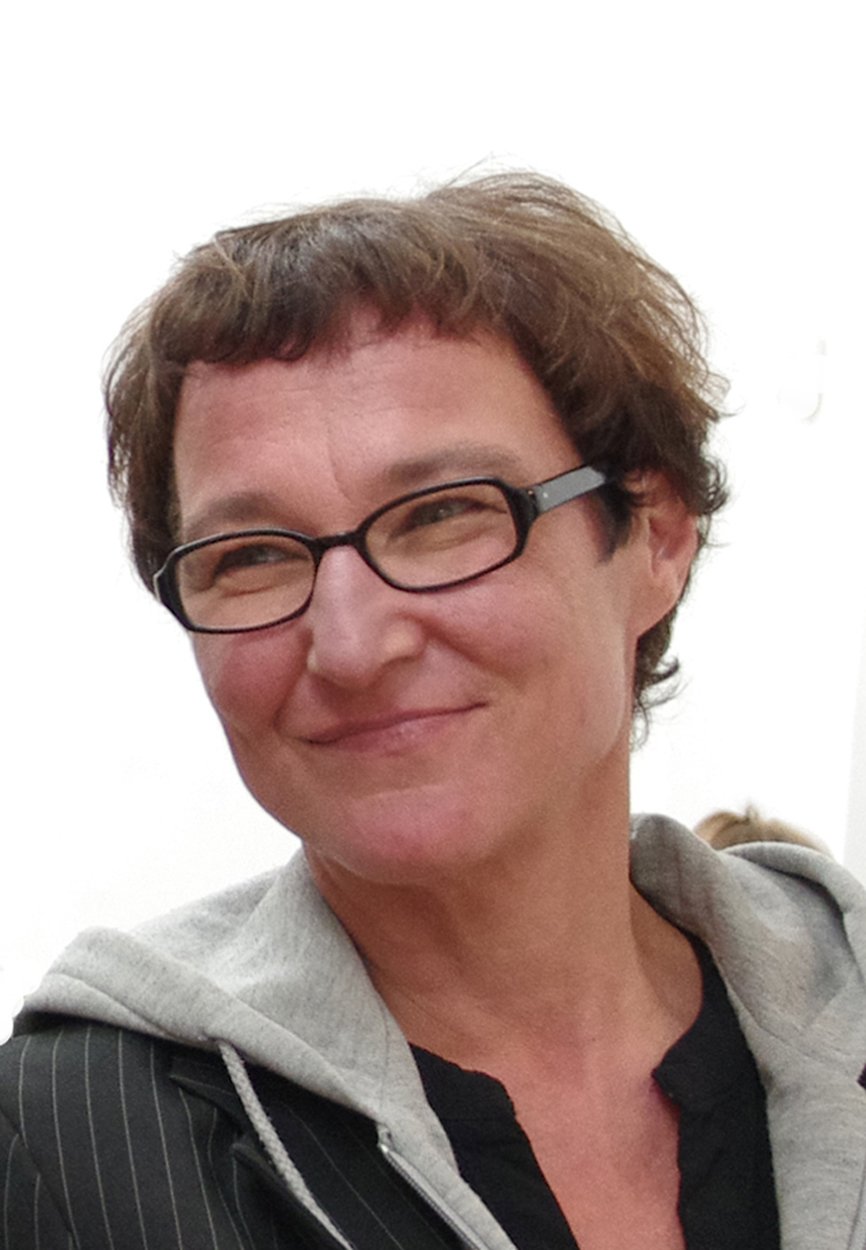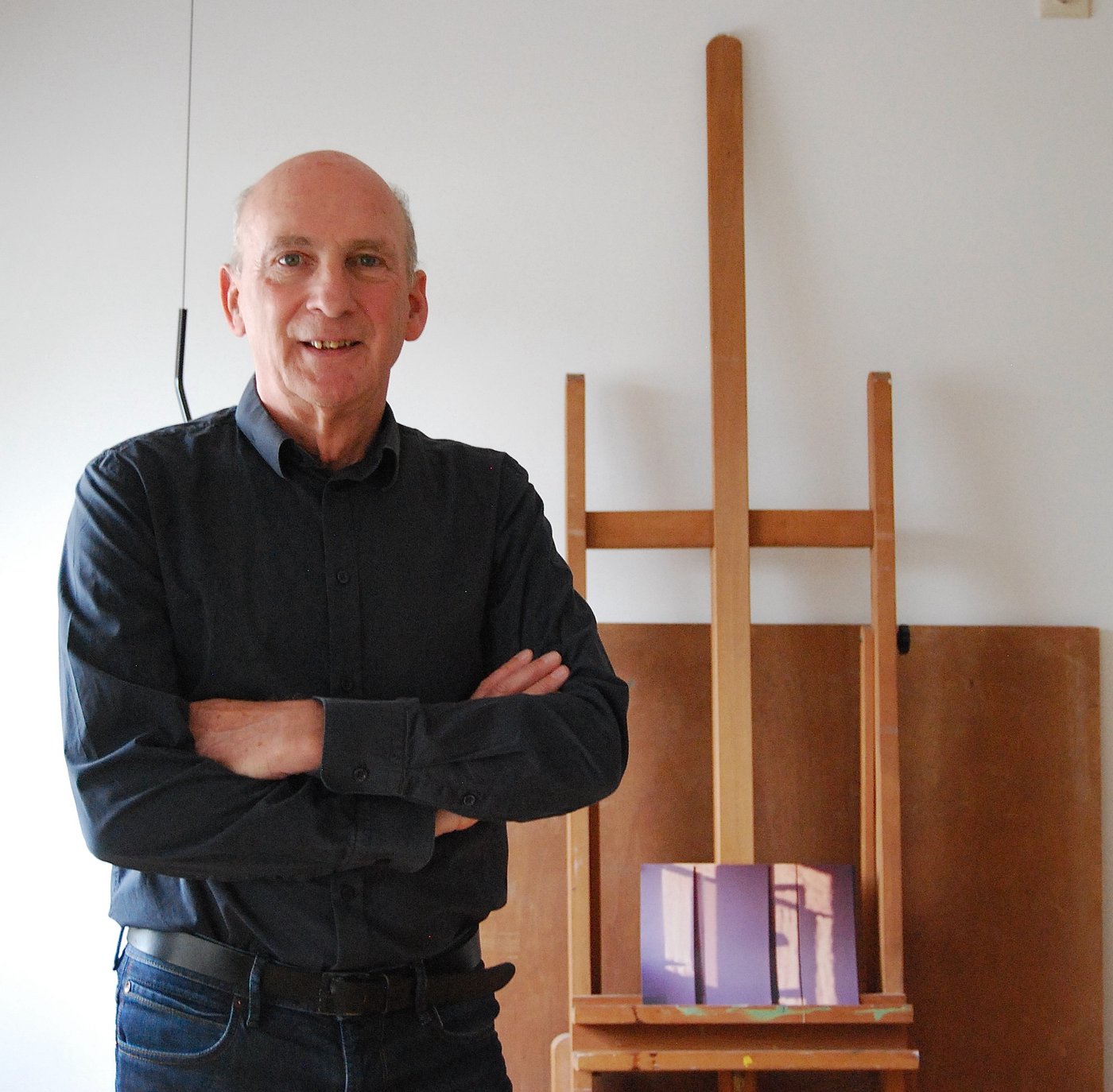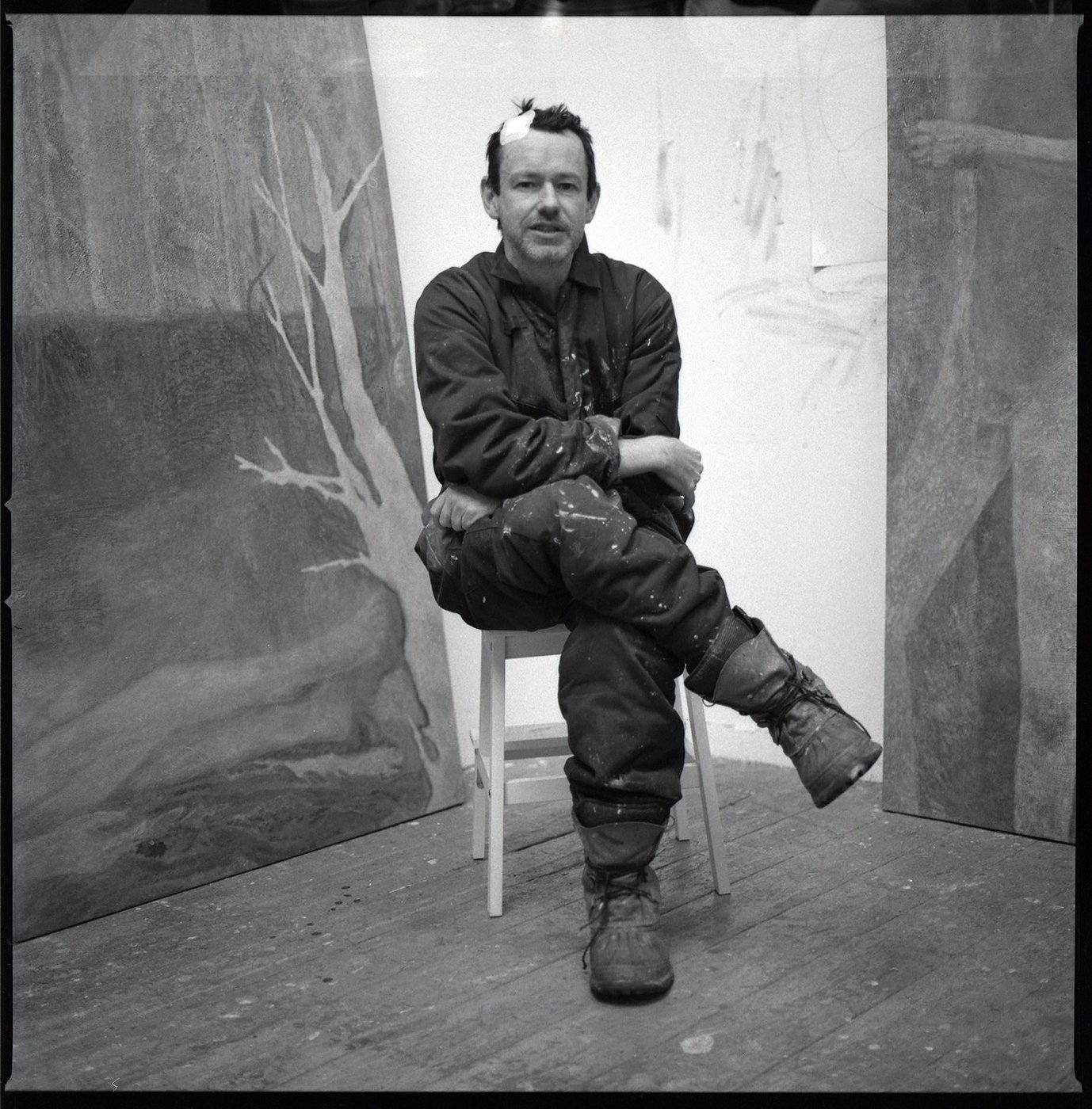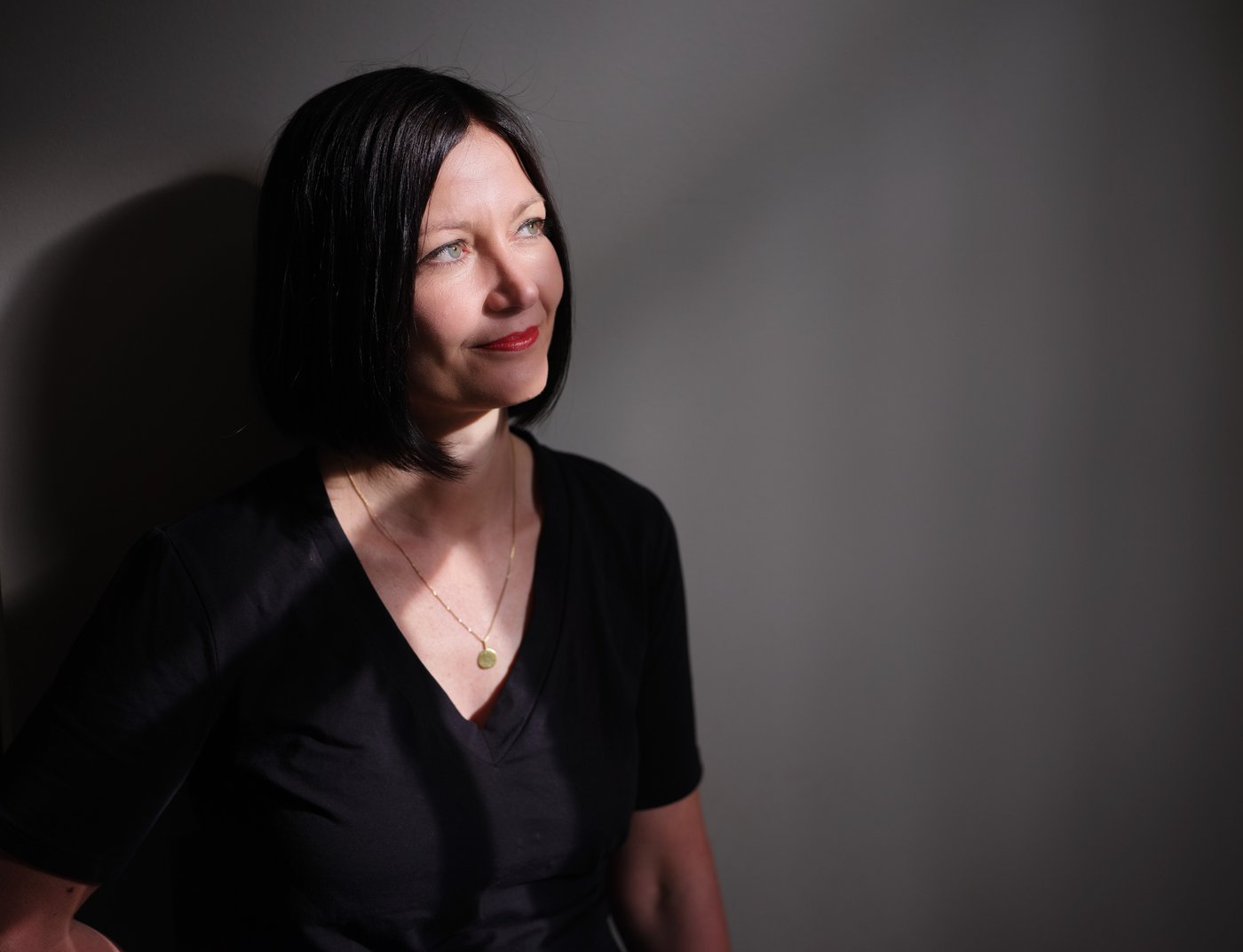 Tizza Covi (Univ.prof. §99 Art and Film at IBK)
Film conveys with every frame what kind of attitude you have, how well you were prepared, how much you approached the subject and the people, and how much you know what you want to tell or what you are looking for. Film doesn't have to illuminate every angle, but it has to make the one aspect you've chosen shine. It should tell stories that leave secrets open, that allow a retreat for the imagination, that don't moralize or try to explain the world. It should raise more questions than provide answers and stand on its own, independent, convincing, confident.
The more you know about the process of making it, about preparation, research, creating a shooting concept, production, image design, analog as well as digital, sound, editing, post-production, the more freedom you will have in realizing your idea. At the same time, you have to learn early enough to welcome the unpredictable, not to let it throw you off track, to accept it as an enrichment and to incorporate it into the film, which, like life, cannot be planned entirely.
I see my task in accompanying all these steps, in further kindling the students' enthusiasm for this great medium, and in supporting them in finding their strengths and working on their very own signature.
Tizza Covi, born in 1971 in Bolzano, attended the College of Photography at the Graphische Lehranstalt in Vienna from 1992 to 1994 and then worked as a freelance photographer in Rome, Paris and Berlin. Since 1996 she has been working together with Rainer Frimmel on projects in the fields of photography, theater and film. In 2002 they founded their film production company Vento Film in order to be able to produce their films independently. They received numerous awards for their documentaries Das ist alles (2001) and Babooska (2006), including the Wolfgang-Staudte-Preis at the Berlinale. Her first feature film La Pivellina (2009) was awarded the Europa Cinemas Label at the Quinzaine des Réalisateurs in Cannes, screened at over 170 international film festivals, and was Austria's candidate for the 2011 Foreign Oscar. Her second feature film Der Glanz des Tages (2012) received, among others, the Silver Leopard for Best Leading Actor at Locarno and the Max Ophüls Prize in Saarbrücken. Her third feature film Mister Universo (2016) also premiered in the international competition at Locarno and received several awards there, including the Europa Cinema Label and the Fipresci Prize of the International Film Critics. Her documentary Aufzeichnungen aus der Unterwelt (2020) premiered at the Berlinale in the Panorama section and received the Diagonale Award for Best Austrian Documentary and the 2022 Austrian Film Award, in addition to two Romys. Her most recent film Vera (2022) won the Best Director and Best Actress awards at the Venice International Film Festival in the Orizzonti section. Tizza Covi and Rainer Frimmel shoot their films on 16mm film stock and cast them mainly with amateur actors. The series Zur Person of the Graz film festival Diagonale was dedicated to their work in 2022.
Romana Hagyo (Univ.prof. §99 Gender & Space at IBK)
Romana Hagyo combines space-theoretical and representation-critical approaches to visual culture from a gendered perspective in her artistic-scientific research and in her teaching. One focus is on exploring the potential of artistic works to intervene in the gendered structuring of social spaces and to question or rework spatial orders. She investigates the ways in which the accessibility and usability of spaces are shaped by attributions based on race, class, gender, ability, age, and other factors. In this regard, she has been working in her artistic projects since 2014 with Silke Maier-Gamauf in joint authorship. They work transmedially, including photographic stagings, spatial installations, interventions in public space and drawings, and cooperate in a national and international context with galleries, museums, institutions, festivals and offspaces.
Romana Hagyo was an artistic-scientific collaborator at the Cooperation Focus on Science and Art (Paris Lodron University Salzburg and University of Salzburg), a lecturer at the Institute for Art History and Theory at the University of Art Linz, and a Post DocTrack fellow at the Austrian Academy of Sciences. Her monograph, Romana Hagyo in artistic collaboration with Silke Maier-Gamauf, Über das Wohnen im Bilde sein, was published by Passagen Verlag Vienna and awarded an Austrian Award of Excellence and a Johanna Dohnal Fellowship. In the context of debates about the potentials and limits of artistic research, the study connects working methods of art science and visual art apart from mutual illustration or interpretation and further develops approaches of artistic gender research. Romana Hagyo completed her doctoral studies in Science and Art (Department of Art History) at the University Mozarteum as a member of the research training group Die Künste und ihre Öffentlichkeiten, as well as a master's degree in media culture and art theories and a diploma in painting.
IJsbrand Hummelen (Univ.prof. §99 at IKR)
In the last decennia the core of the paradigm shift in conservation & restoration is characterized by a development from neutral scientific freezeframing strategies (to prevent change) to an affirmative dealing with change (to affect change). This implies an open attitude to the "matters of care" of the conservation object in the relations between humans and nonhumans in the making, function, sensorial experience, reception and performance of the artworks and heritage objects. Sharing these matters in a social process of decision-making with their stakeholders as a transdisciplinary and transcultural participative event has revealed the process of conservation/restoration as stoppages of change in the trajectory of their biography where differences are inscribed as "another same". Thus, the transitioned identity of the artworks and objects during these trajectories continues in a different way. To understand and learn from these trajectories has become an ethical precondition for conservation and restoration resulting in a casuistic approach since the end of the last century. The ongoing lively discourse since, develops through participative case based studies of a range of objects from traditional disciplines like paintings, paper/books, objects and architecture but has gained momentum under the influence of the emergence of new conservation strategies for the perpetuation of new media and time based art works, performances, installations and processual artworks. The focus on the experienced embodied (tacit) knowledge, sensorial affects and the understanding of the "matters of care" in the material agencies consisting  the materiality of the conservation objects has expanded the scientific and the more recently introduced social perspectives, to the performative aspects of the profession and opens a new horizon of strategies that are closely related to the discourse in the performing arts.
I am looking forward to share and discuss my experiences and thoughts that emerged during my involvement in these developments of the field in the last decennia with the staff and students of the IKR, discussing paradigmatic case studies and explore the application of emerging concepts and methods during these developments with the students in the practice with the objects they are working on. 
IJsbrand Hummelen trained as a conservator/restorer at the Central Laboratory for Research of Objects of Art and Science, Amsterdam, the Swiss Institute for Art Research, Zürich and the Istituto Centrale per il Restauro, Rome and worked as a conservator for the Municipal Museums Amsterdam, in Guatemala and as supervisor and docent at the post graduate Jan van Eyck Academy in Maastricht. He was founding director of the Collective Conservation Studio "Restauratorenkollektief" in Amsterdam and was since 1992 until 2021 co-ordinator for conservation research and Senior Research Conservator at the State Heritage Laboratory of the Netherlands Cultural Heritage Agency (RCE). He was one of the founding partners of the ground breaking European projects Modern Art Who Cares? the INCCA project (International Network for the Conservation of Contemporary Art) and part of the coordination team of the European programme Preservation and presentation of installation art. He participated as advisor/researcher in several case studies and research programs on conservation and restoration such as New Strategies for Conservation of contemporary Art (The Dutch Research Council/ University Maastricht/ University of Amsterdam and RCE, 2009- 2014) and the Panza Collection Initiative (Guggenheim Museum/ Andrew Mellon Foundation 2010-2020)
Alastair Mackinven (Univ.prof. §99 Figurative Painting at IBK)
I am a painter; I have not always been a painter, earlier in life I was other than a painter, sometimes I would use paint to make paintings but I would not have considered myself a painter. Nor would I have been satisfied for the work to be called a painting, I would have preferred the paint on canvas to be a bridge or an off ramp to discourse-land via subject-ville. This changed; I remember the moment as clear as day as I dip my donut into my flat white on this beautiful autumnal London morning: my conversion happened as I was staring at a painting in the National Gallery, London; an Ingres painting of Monsieur de Norvins and when I say I was staring at the painting I mean I was transfixed by just one of the many attributes that contribute to make up the whole of the painting. As I have come to understand there are multiple surfaces in painting all coalescing to the subjectile, deceptively seen as a whole, but this is the whole of an object and not of the painting. As I see it, painting is not a solid membrane covering a frame, it is an endless deep space. What had me transfixed was not Monsieur de Norvins (the subject of the painting) but the pentimento, the ghost of an earlier moment in time in the painting, of the work that was refused, negated, buried under the surface layer of paint, detectable as funerary mounds that appear when the light rakes across the painting at a certain angle. This phenomenon indicates the artist was working away from what he could not live with, guided by a negative construction and not the affirming of subject.
To my right in the gallery was an elegantly dressed man in a beautifully tailored suit looking at a David painting. Despite the obvious exquisiteness of his Savile Row attire something about his appearance was peculiar and on closer inspection his suit was bunched up uncomfortably around his crotch area spoiling the silhouette, I deduced it must be due to ill-fitting underclothes! Ingres, like the gentleman, could not smooth flat the painting's soiled underclothes, painting's archaeological foundations are present as traces at the same time as the work's conclusionary state. At this moment the impact of the man in the suit and the Ingres painting of Monsieur de Norvins meshed as an isomorphism which shattered the façade of painting being an affirmative process focused on serving the subject. Subject was knocked off its golden perch, relegated to just another one of the many surfaces that conjoin to equal a painting. Looking at a painting is an oscillatory experience that does not resolve, as it was in the National that day: nice suit…. But what the hell is going on underneath… what a beautiful fabric!
Painting does not allow the viewer to forget that it is painted. The base level components: the mark, the colour, or the very paint itself does not slip passively into the prerequisite invisibility of a low level system, as the letter does by its employment as a building block in aid of carrying meaning. With painting it remains visible as a thing-in-itself separated from the meaning state; painting's base chunks remain like a dislocated phoneme, as a true abstraction, even when the coagulation of the fundamental elements of painting produce an image.
"Can I help you?" said the man with clothing pentimento, disturbed by my staring, his clipped tone breaking my transfixed gaze. "Sorry" I said, "I was lost in thought." Playing down the significance of my inner dialogue that marked my metamorphosis from an artist who would use paint to a painter with a capital P. We struck up the standard conversation, "What do you do?"  "I Paint" I replied. "Would I know your work?" "It depends on how much of an obscurantist you are! I work with Reena Spaulings Fine Art, New York and LA, Maureen Paley, London and I have shown at such places as the ICA, Camden Arts Centre London, The Hermitage Museum, Russia, and Tramps, London and New York." This clearly bored him as he walked away at pace to stand in front of the Van Gogh painting of two crabs.
Ines Weizman (Univ.prof. §99 Architectural Theory and Design (HTC) at IKA)
Ines Weizman teaches at the Royal College of Art (RCA) in London and directs the PhD program there. She is the founding director of the Centre for Documentary Architecture (CDA), an interdisciplinary research collective of architectural historians, filmmakers, and digital technologists. With the CDA, she develops research projects, documentary films, and exhibitions. Since 2019, the exhibition The Matter of Data has been shown with changing thematic focuses in Weimar, Tel Aviv, Berlin, Prague.
On September 28, she and the CDA opened the exhibition The Matter of Data. Documentary Architecture as Historical Method at the Fundação Instituto Marques da Silva (FIMS) in Porto as a guest institution in this year's Porto Architecture Film Festival. At the 2023 Venice Architecture Biennale, she will be curator of the Lithuanian contribution.
In 2012, Weizman presented the installation Repeat Yourself: Loos, Law, and the Culture of the Copy, which was shown at the Venice Architecture Biennale, and later at Columbia University, New York and the Architekturzentrum Wien. Between 2008-2015, she co-conceived with Eyal Weizman the installation Celltexts: Books and Other Works Produced in Prison, which was shown as an ever-expanding collection of prison books in Turin, Venice, Dublin, and Berlin.
For her teaching at the Institute for Art and Architecture, Ines Weizman is excited to revisit earlier research paths that brought her to Vienna, and to work with colleagues and students to develop new networks and design-based research experiments and ideas.
From 2012-2021, Ines Weizman taught as Professor of Architectural Theory at Bauhaus University Weimar and co-directed the Bauhaus Institute for the History and Theory of Architecture and Planning. With the Bauhaus Institute, she published the essay collection, 100+ Neue Perspektiven auf die Bauhaus-Rezeption (Berlin: Jovis, 2021). Weizman is the author of Documentary Architecture: Dissidence through Architecture (Santiago de Chile: ARQ Editiones, 2020). To mark the 100th anniversary of the Bauhaus, she edited the extensive essay collection Dust & Data: Traces of the Bauhaus across 100 Years (Leipzig: Spector Books, 2019). In 2014, she published her volume Architecture and the Paradox of Dissidence, and the book Before and After: Documenting the Architecture of Disaster, co-authored with Eyal Weizman. Other writing has appeared in books and journals such as AA Files, ADD BEYOND, Displayer, JAE, Future Anterior, Harvard Design Magazine, Perspecta, Volume, and Sage Handbook of Architectural Theory.