Robert Gabris honoured with the Belvedere Art Award 2022
Robert Gabris studied Scenography at the Academy of Fine Arts Vienna from 2010–2014 and Costume and Set Design at the Academy of Performing Arts in Bratislava (2006–2010).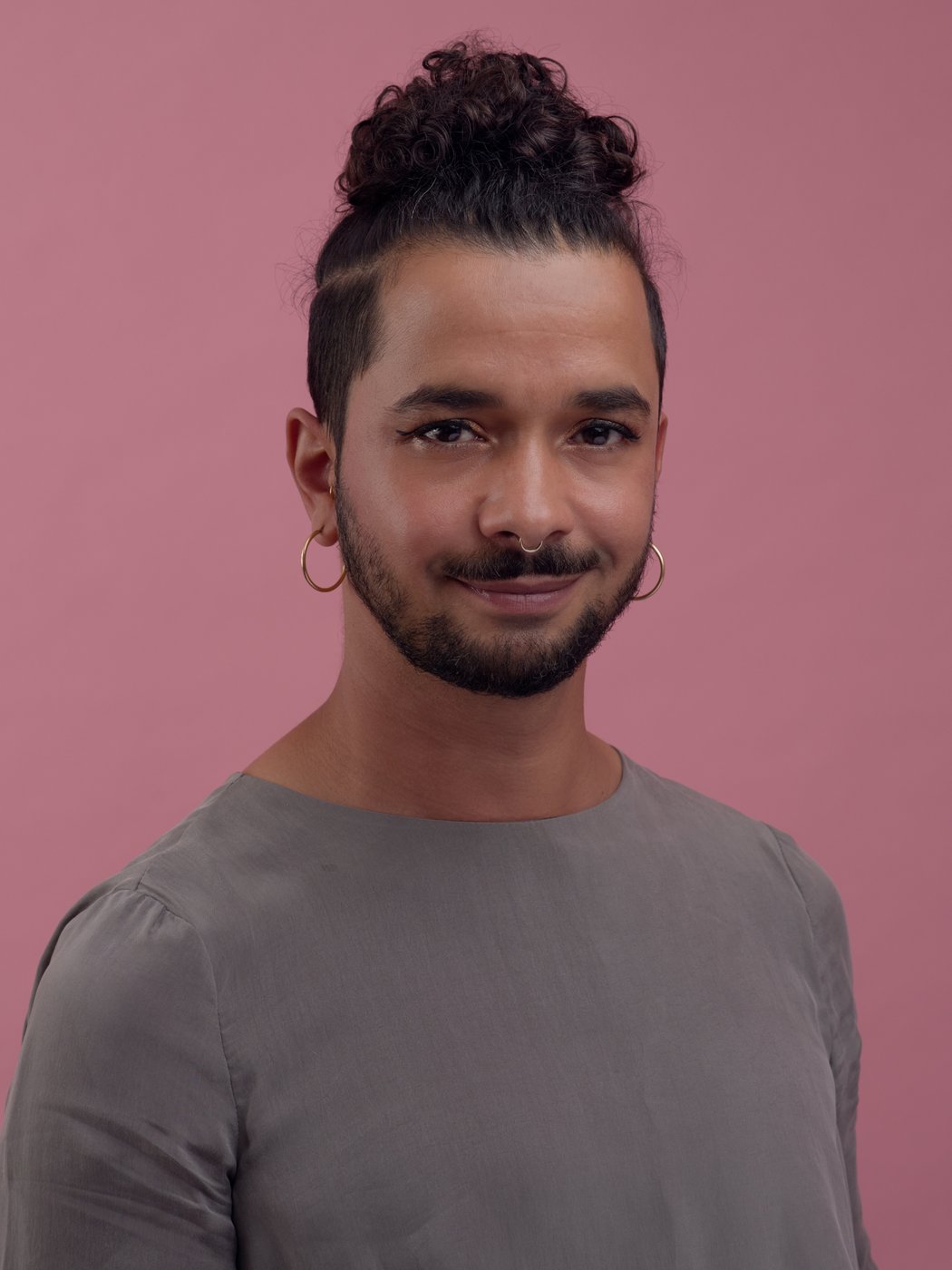 The new biennial prize for contemporary art, worth €20,000, was awarded for the first time by Vendome Projects and the Belvedere on Monday 28 November 2022.
The decision to award the Belvedere Art Award 2022 to Robert Gabris was based on "his impressively focused and committed artistic work. Gabris draws intensely from his background as part of the Roma community, constantly questioning the boundaries of identities imposed on individuals and groups from the outside. His art examines the condition of the human body, exploring its edges and forms in relation to queerness, living beyond the human and multiple marginalisations"
"Gabris' visual language ranges from precise drawings to prose poems to multi-layered sculptural combinations that celebrate their complexity while engaging diverse publics. His experimental drawings serve as a means of resistance to exclusion and racism, while always remaining fluid and open to interpretation."
The jury is also impressed by his commitment to communities and recognises the emotional work involved.
In addition to 20,000 euros in prize money, Robert Gabris will receive a solo exhibition with accompanying publication. The solo presentation will take place at Belvedere 21 from 7 September 2023 to 18 February 2024.