Masimba Hwati receives Cathrin Pichler-Prize 2023
Masimba Hwati receives the Cathrin Pichler-Prize 2023, sponsored by the City of Vienna and endowed with 2,500 euros. The award ceremony and presentation of the work will take place on Wednesday, June 7, 2023, 17 h in the Anatomy Hall of the Academy of Fine Arts Vienna.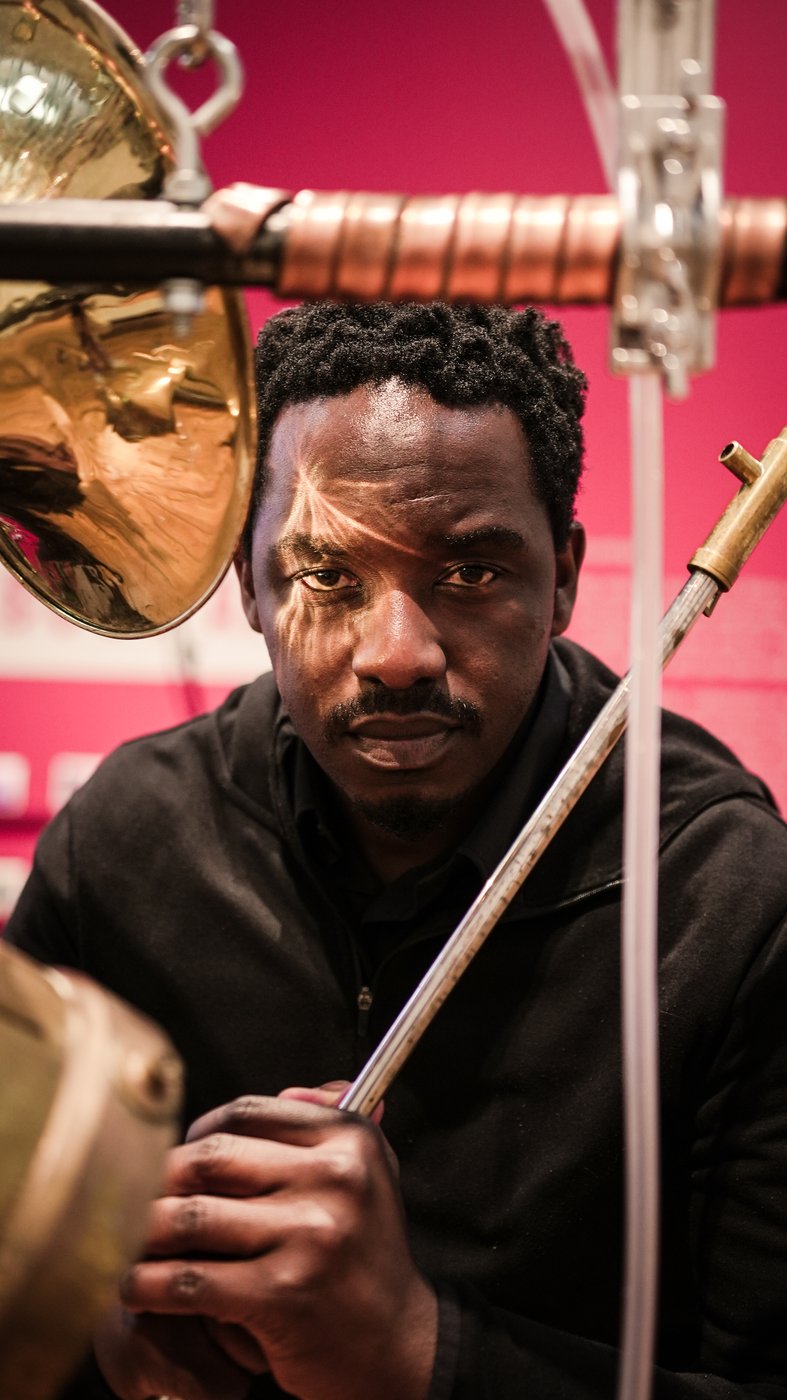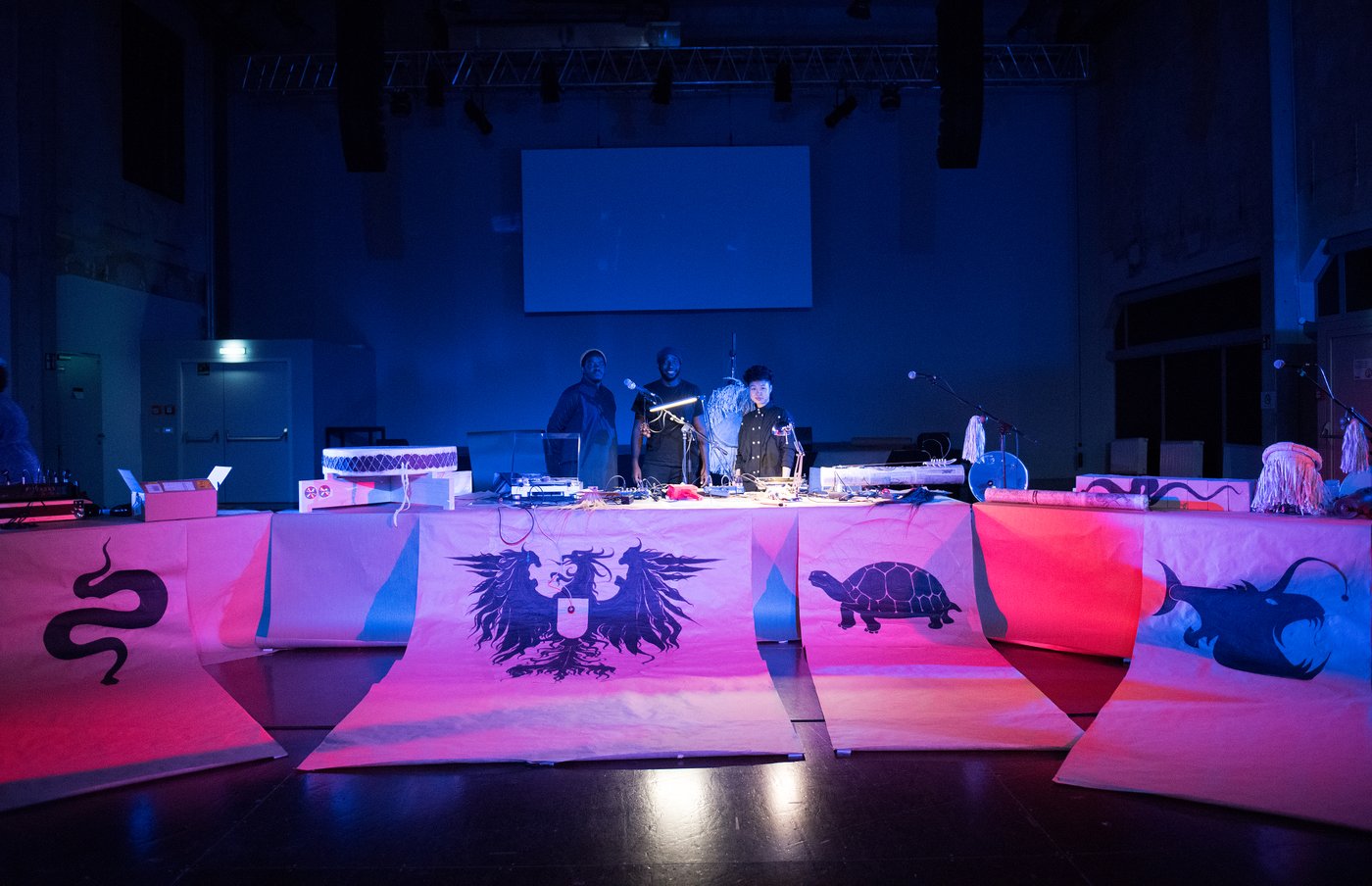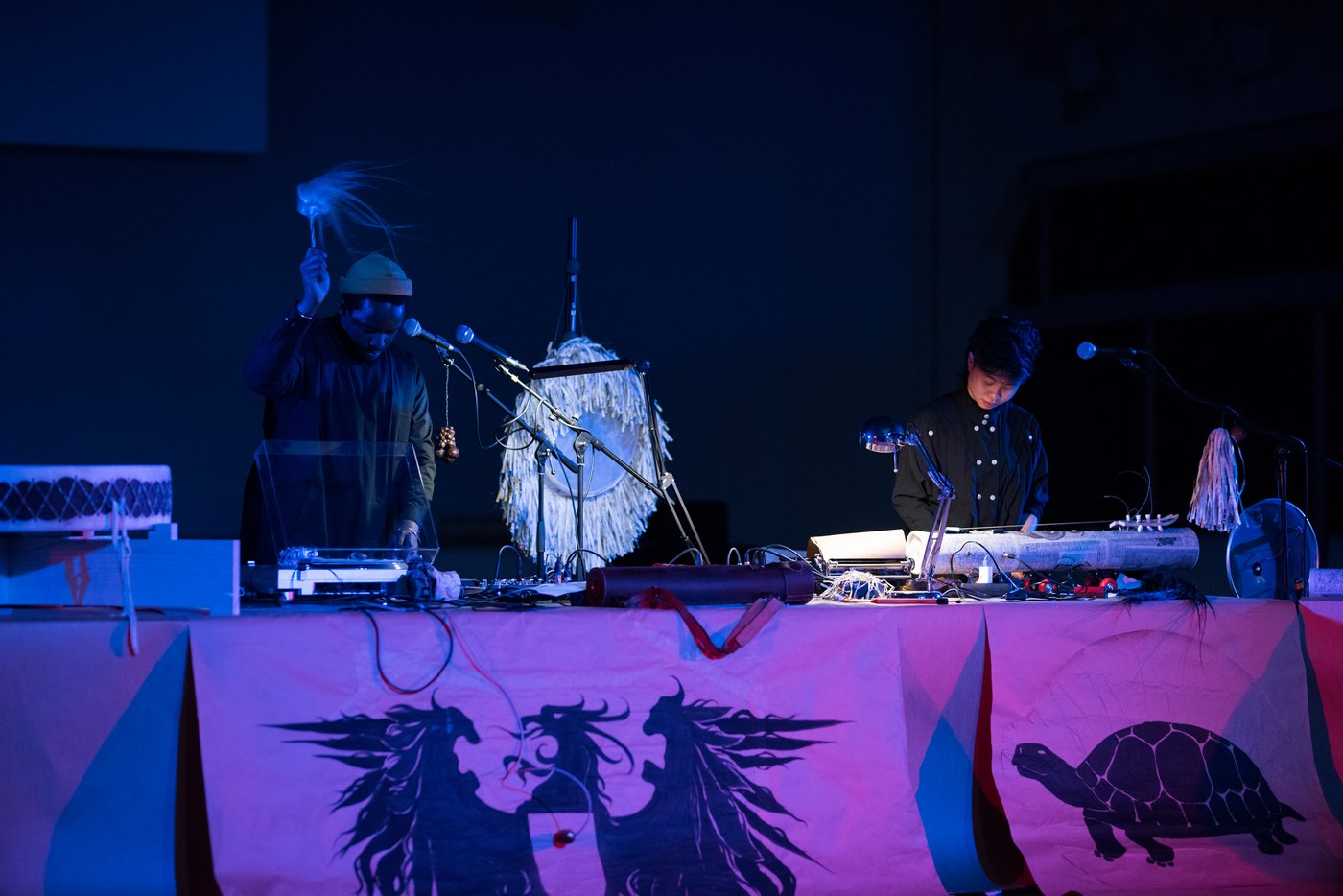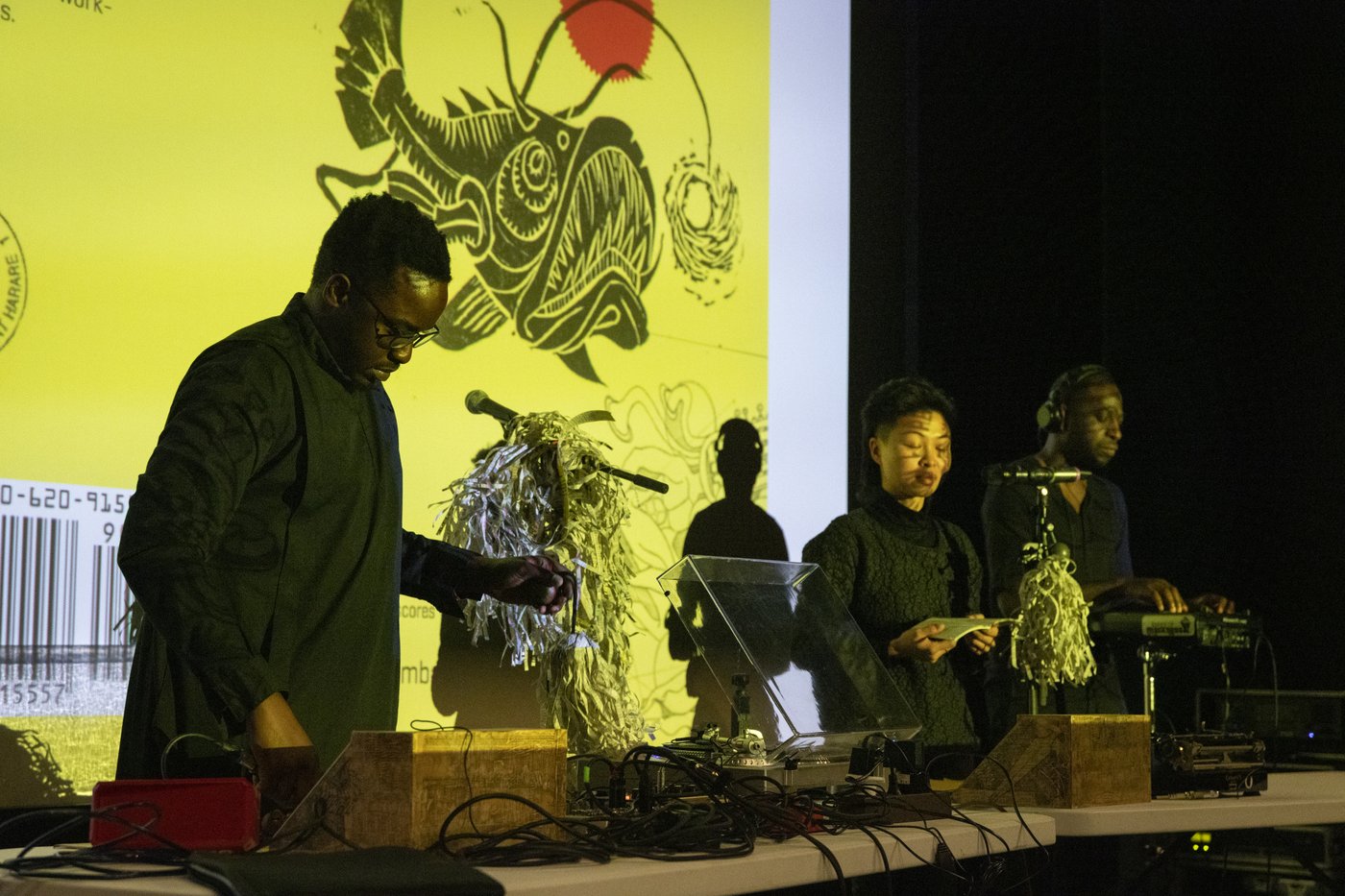 In honor of the thinker, curator, author, and teacher the Cathrin Pichler-Prize is awarded annually to a student of the Academy of Fine Arts Vienna, who is dealing with specific artistic methods/practices as a contribution and intervention to a scientific discourse.
Masimba Hwati works as an artist intermediary in the fields of sculpture, sound, performance and video. Since 2020, Masimba Hwati has been part of the PhD in Practice program at the Academy. The award is given to Hwati for his project Mapapepa Mapepa Mapepa-Papierkampf-Ensemble, which he performed together with artists Serena Lee and Ayo-the artist in 2022 and 2023. The work convinced the jury as it translates with subtle language bureaucratic mechanisms and their projections on BIPoCs into the deeply impressive poetic and personal form of a sound ensemble.

After his publication der Seeteufel: And other alien species in the mysteriously dark labyrinths of the Danube, in which he gathered poems and drawings in response to the bureaucratic paperwork in the course of immigration over two years, Hwati works for Mapepa with the semantic material of the paper itself. In the process of artistically appropriating this material, which in its attribution - depending on the perspective - oscillates between neutral carrier and political charge, the ensemble explores with acoustic methods the demands placed on BIPoCs by years of confrontation with dictating papers. While this bureaucratic hurdling aims at objectification and reification, Hwati dissolves this relational structure and radically rejects subjugation in Mapepa. The project explores the complex relationship of contemporary state structures of immigration against the backdrop of Austria's imperialist past and in the context of contemporary global migration to challenge tradified images of belonging.

In addressing socio-political urgencies and transferring them into the field of artistic research in his project, Masimba Hwati is an ideal candidate for the jury to also contribute to the appreciation and further reflection of Cathrin Pichler's practice, work and influence in the spirit of the Cathrin Pichler Prize.
Jury-Members: Manuela Ammer, Anette Baldauf, Verena Kaspar-Eisert, Dorit Margreiter, Magdalena Stöger and Felicitas Thun-Hohenstein