Invitation to Rigorosum of Mahsa Malekazari
The Institute for Art and Architecture of the Academy of Fine Arts Vienna kindly invites you to the Defense of Mahsa Malekazari's dissertation project Dancing to the tune of light.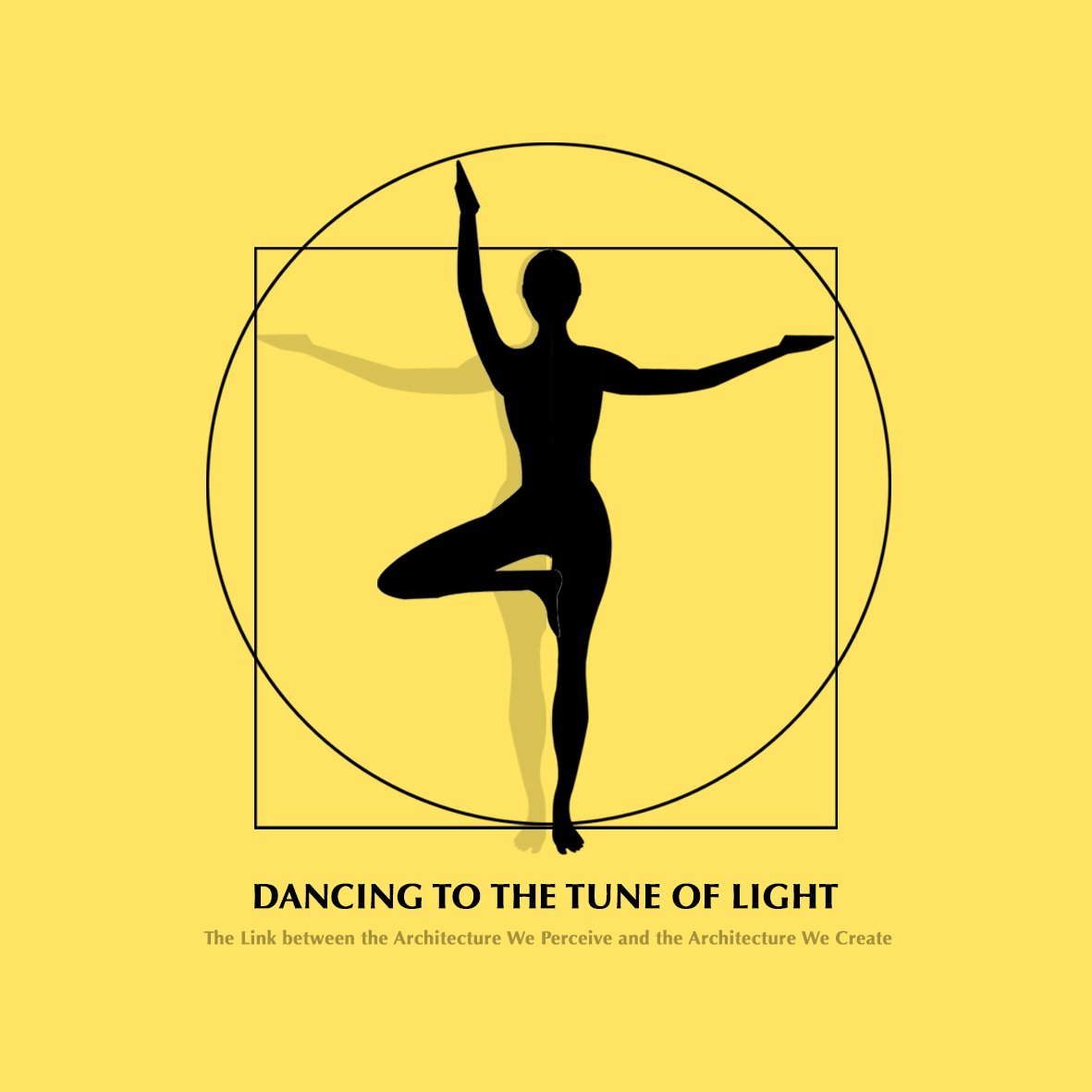 The Examination Panel is made up of: Univ.-Prof. Dipl. Biol. Dr.  Katja Sterflinger (chair), Univ.-Prof. Dipl. Arch. Michelle Howard (1st supervisor), and Prof. Mohammadjavad Mahdavinejad, Ph.D. (external appraiser, Tarbiat Modares University).
"Dancing to the tune of light" refers to the positive correlations between individual spatial perceptions and environmentally responsive behaviors in buildings. The main body of this work aims to investigate adaptive actions that link values, beliefs, norms, with spatial awareness within an architectural space framework. By describing and studying the transformation of humans' awareness of spatial climate during the past century in central Iran, this research presents the parameter of human mobility as a key determinant of human spatial perception. This study limited the domain of this concept to individuals' visual perceptions and adaptive actions towards the implementation of lighting in small office buildings in Tehran. Responsive behaviors were measured according to self-reported and monitored activities, including adjusting artificial and natural lighting. Two additional parameters, including one's personal environmental concerns and the flexibility of the light-controllers were reviewed and assessed as confounding variables in order to prevent bias in the final set of results. The research was conducted based on a mixed-method approach and the results showed that the reciprocal influence of human movement and architectural space has the
potential to intensify unprocessed content experienced by the body into a dance-like experience with more compatibility to changing environmental conditions.
Keywords: Architecture, Mobility, Spatial Perception, Adaptive Attitude, Responsive Behavior
Mahsa Malekazari is a student of Doctor of technical sciences program in the Institute for Art and Architecture at the Academy of Fine Arts in Vienna. She received her BA in architecture from University of Art in Tehran, and finished her MA in architectural engineering at Iran's University of Science and Technology. With a strong desire for traditional Persian architecture, she has spent years visiting and studying the earthen architecture of central Iran. She has published several national and international papers on this topic. Environmental issues, energy efficiency, renewable energy systems, as well as human-centered approaches shape her top concerns in Architecture. Her main research interest centers theoretical and experimental studies in the context of interactions between people, architectural space, and challenging climatic issues.
Please join us for the Rigorosum. The event will take place online.

Zoom Meeting Link: https://akbild-ac-at.zoom.us/j/96865027663?pwd=dkZuOGM4WFd5ZGVtdE1XTEVNT1Z5dz09
Zoom-Meeting-ID: 968 6502 7663
Zoom-Code: 452!&7
We are looking forward to welcoming you to the Rigorosum.