3G Topics Not Only for Jews – The Third Generation after the Holocaust from an artistic practice point of view
Zsuzsa Flohr
Research Grantee Academy of Fine Arts Vienna | Dissertation Completion Fellowship 2017|18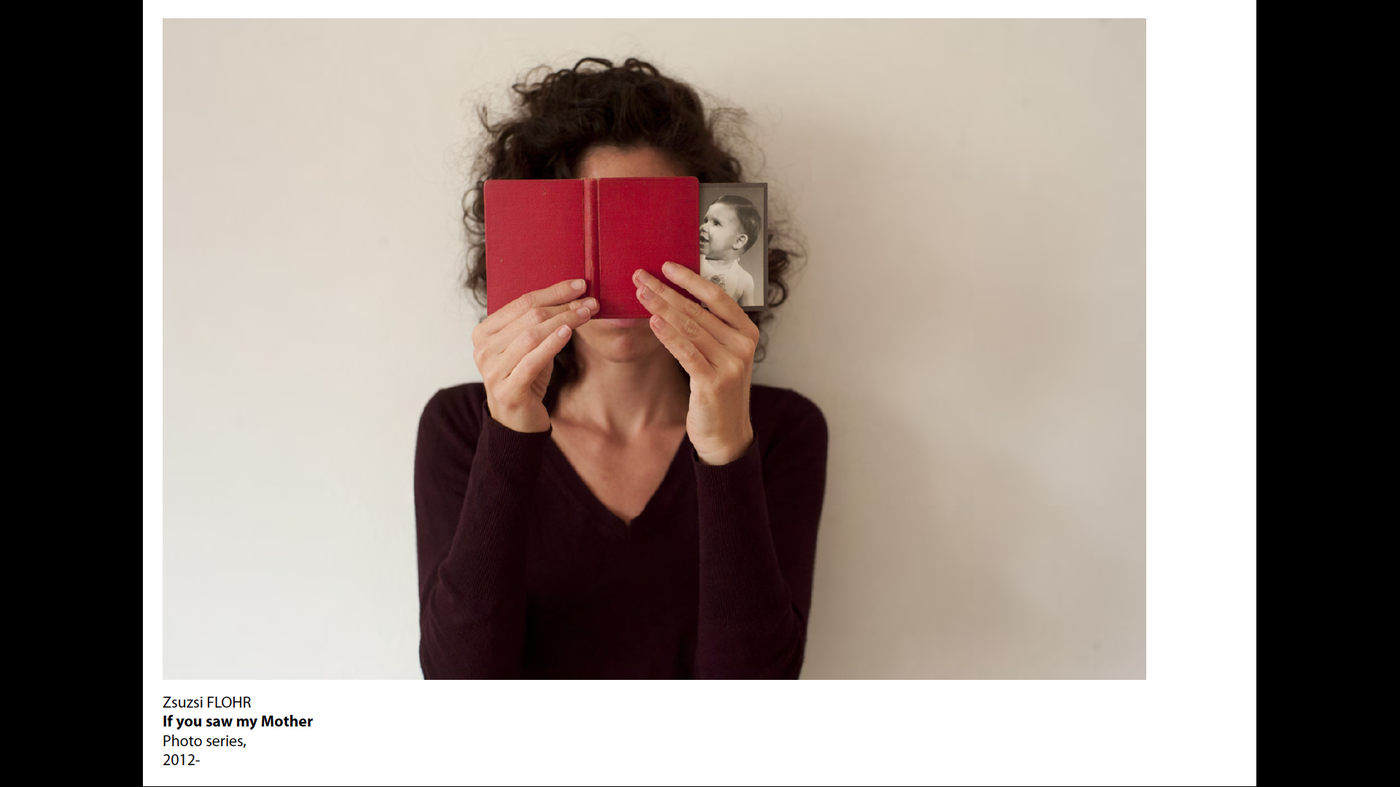 Abstract
Art plays an important role in memory politics; it is a crucial tool in the transformation of commemoration and remembrance processes. This PhD project investigates the possibilities of shared politics of memory provided by contemporary art practices, as it explores the perspectives and narratives of the third generation after the Shoah.
My PhD project explores the dynamics of transfer and being transferred—spatially and mentally—from a variety of different perspectives. It starts with my own experience of relocation while living in two places, in Budapest and Vienna. Through reflections on other types of relocations and dislocations such as emigration, deportation, diaspora and exile, the PhD project explores the concept of shared politics of memory : it is interested in the parallels in narratives of trauma from different nationalities, histories and generations. In dialogue with with theoretical concepts like postmemory, multidirectional memory the main questions the PhD project poses are the following: Can these strategies provide a better means for understanding our own pasts and the pasts of others? How can these sharing/transferal processes shape future discourse and our own future narratives?
The PhD project emphasizes the importance of the ghosts of the past, and the ghosts of different, hidden narratives as agents that transfer knowledge. As an artistic strategy the project explores the potential of conjuring ghosts of the past to engage with them in the present and explore the possibilities of intervening in the knowledge transfer. When involved in different situations where different histories come up and collide with each other, often memory wars emerge. Taking the concept of multidirectional memory seriously also implies thinking about how to allow for different ghosts to meet, confront each other in one and the same space in diverse societies. With this in mind, the PhD project explores the relevance of art in the making of memory politics; artistic approach become an active agent, a space for dialogue, participation, negotiation and the rethinking of both past and present, but most importantly the future.
Bio
Zsuzsi Flohr, b. 1981 Budapest, is a visual artist living and working in Vienna. Flohr's artistic practice and research deals with the issues of the "third generation after the Holocaust" in terms of personal narratives, commemoration, trans generational trauma and examining the possibility of a shared politics of the memory. Questions of belonging, self-knowledge, memory policy, memory culture and the returning generation are the central questions she brings forward from a personal, gender-sensitive perspective.
Contact