Austrian Center for Fashion Research
Federal Ministry of Science, Research and Economy (BMWFW) | Hochschulraumstrukturmittel (HRSM) 2016
led by Elke Gaugele, Institute for Education in the Arts
Duration: 1.4.2017 – 31.12.2021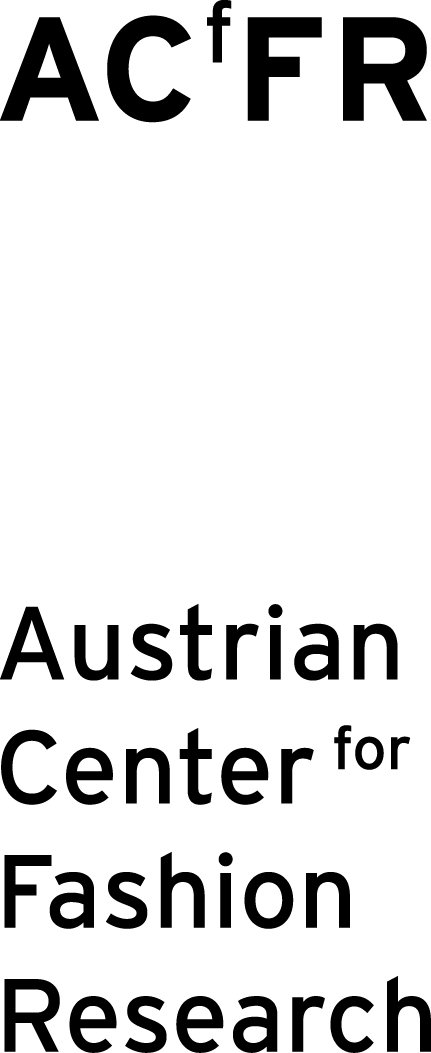 The Austrian Center for Fashion Research is an interdisciplinary research center funded by the Hochschulraumstrukturmittel 2016 of the Austrian Federal Ministry of Science Research and Economy. The ACfFR is a cooperation between the Academy of Fine Arts Vienna and the University for the Arts Linz and aims at establishing an internationally competitive research infrastructure in the realm of fashion studies.
With the goal of internationalization and the strategic development of fashion studies in Austria, the ACfFR combines innovative research from cultural studies and art history with artistic research and practice-led research in fashion, fashion design and technologies of fashion. The Center brings together and strengthens existing expertise and research in universities, museums and networks and fosters the creation of research projects at the intersection between fashion, design, culture, art and business.
The Austrian Center for Fashion Research connects experts on critical fashion research and practice on an international level and invites them to research and design together, and to consider new transversal perspectives within the fashion discourse. The research center creates synergies between two research fields: "migration and decolonization in the system of fashion" (Academy of Fine Arts Vienna) and "fashion and technology" (University of the Arts Linz).
Project partners: Ars Electronica Center Linz, Austrian Fashion Association, Forum Mode Kostüm Textil Austria, Catholic Private University Linz, Museum of Applied Arts Vienna, Mozarteum University Salzburg, University for Applied Arts Vienna.