Lecture by Alex Schweder La in cooperation with the Institute for Art and Architecture and the Working Committee for Equal Treatment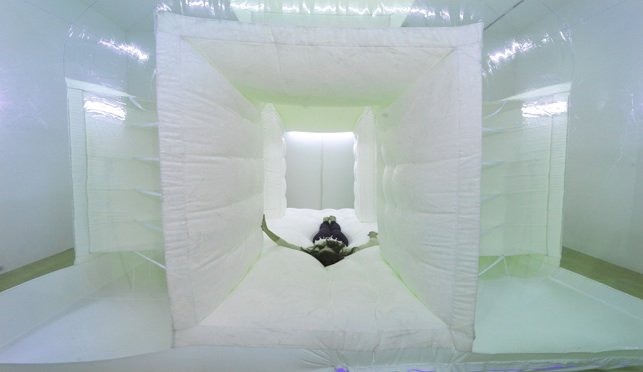 "Performance architecture" is based on the notion that relationships between occupied spaces and occupying subjects are permeable. This is to say that a subject first perceives his or her environment and is then changed by that perception. This person in turn alters their environment to make it correspond to their fantasy. This process continues until the scrimmage of objects and subjects produces an architecture where referring to the two as distinct becomes irrelevant. In this talk I will be presenting projects from my studio that connect performance and performativity with architecture.

Alex Schweder La is teaching this semester at the Institute for Art and Architecture: His seminar "The Building of Bodies" will explore how we construct notions of "self" through space.

Alex Schweder La, based in Berlin, works with architecture and performance art to complicate the distinction between occupying subjects and occupied objects. These projects include Flatland at New York's Sculpture Center, Its Form Follows Your Performance at Berlin's Magnus Muller, A Sac of Rooms All Day Long at the San Francisco Museum of Modern Art, Counterweight Roommate in Scope Basel, Roomograph at the deCordova Museum, and The Rise and fall in the Marrakech Biennial.  The Pollack Krasner and Graham Foundations have funded his projects. Schweder La is the author of Stalls Between Walls included in Ladies and Gents, the Gendering of Public Toilets and Performance Architecture included in Urban Interiors. He is a three-time artist in residence at the Kohler Company and was in residence at the Chinati Foundation and American Academy in Rome. Schweder has been a guest professor at the Southern California Institute of Architecture.