TBT. Your childhood, goth friends and a waving burberry scar.
Opening reception as part of the series "Wer A… sagt" of the University Library of the Academy of Fine Arts Vienna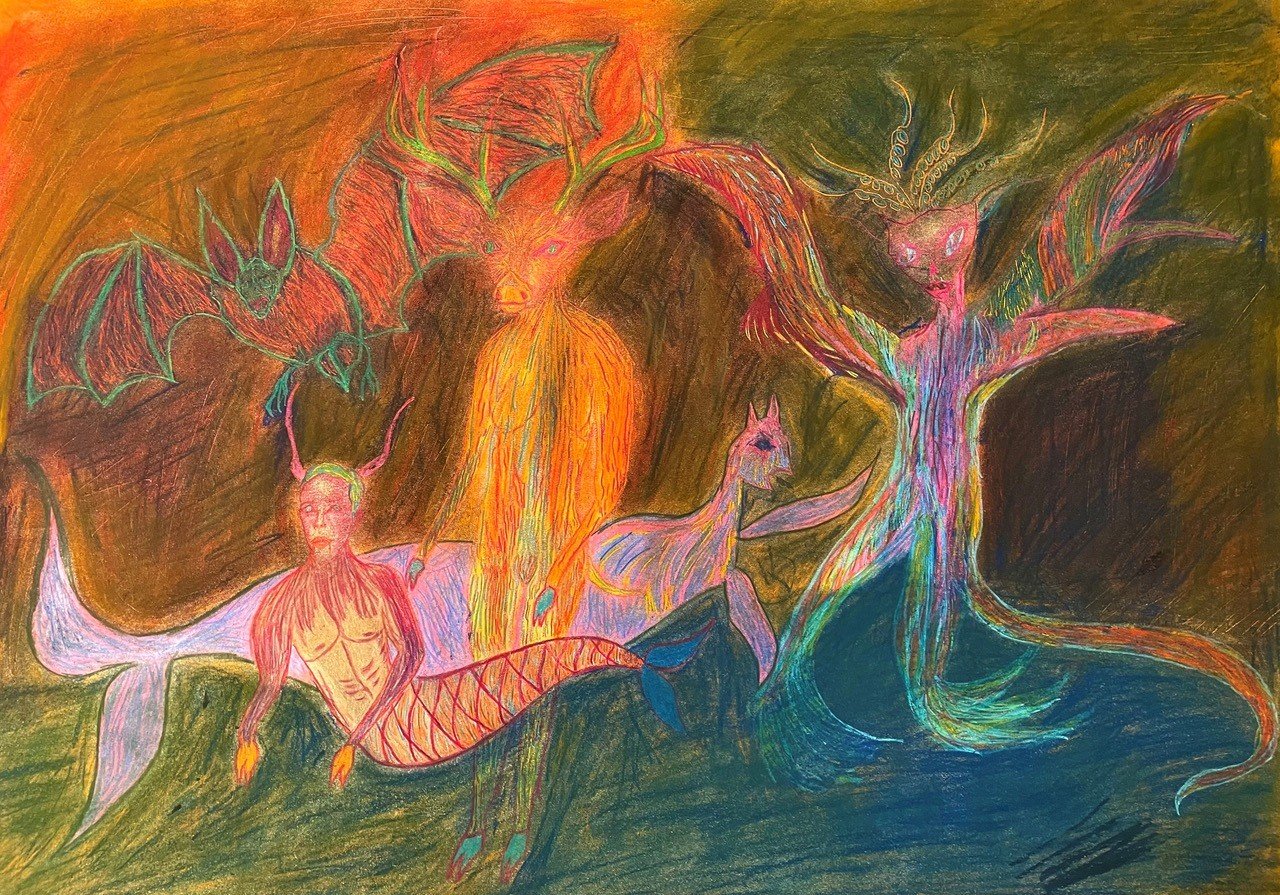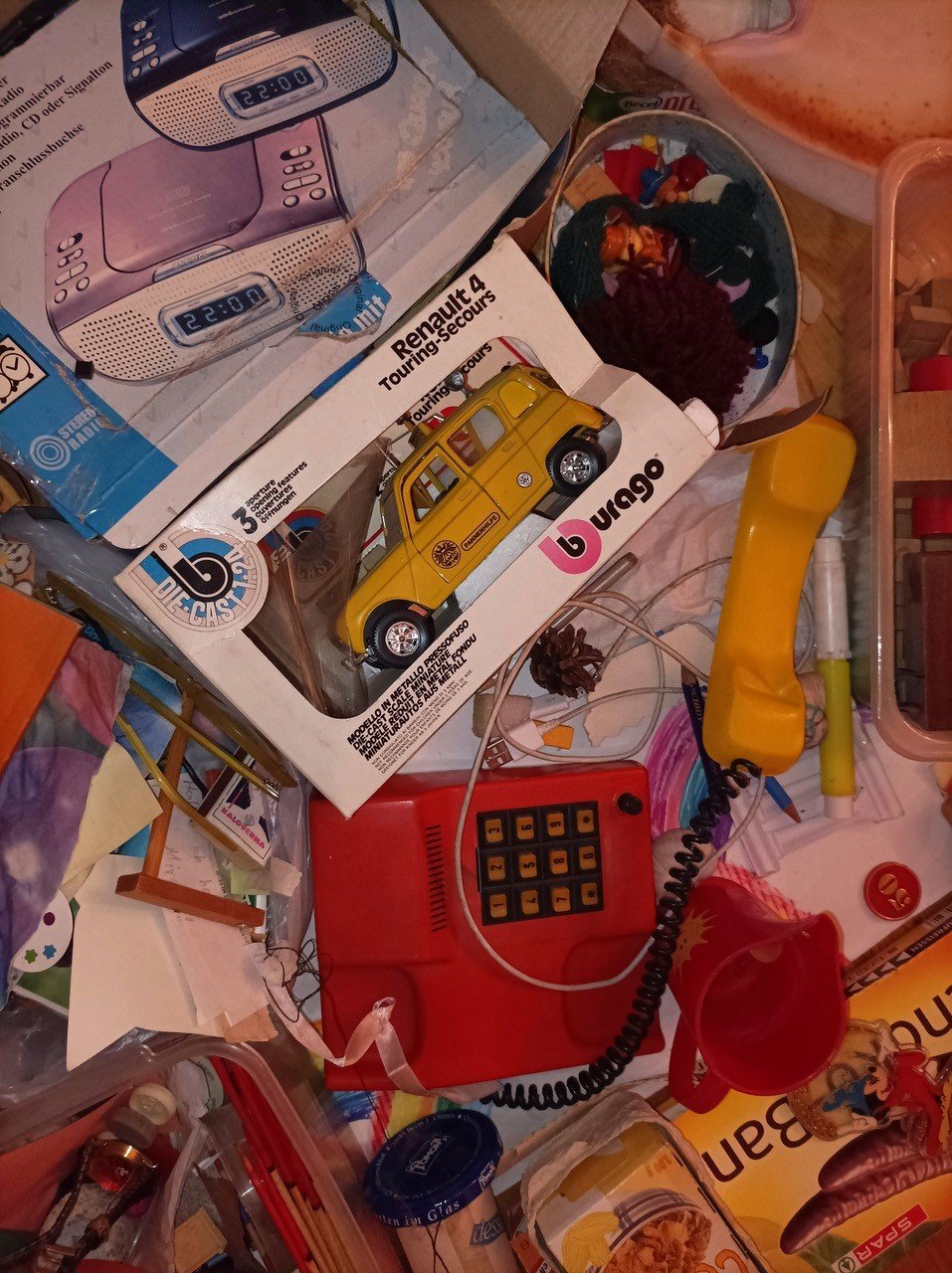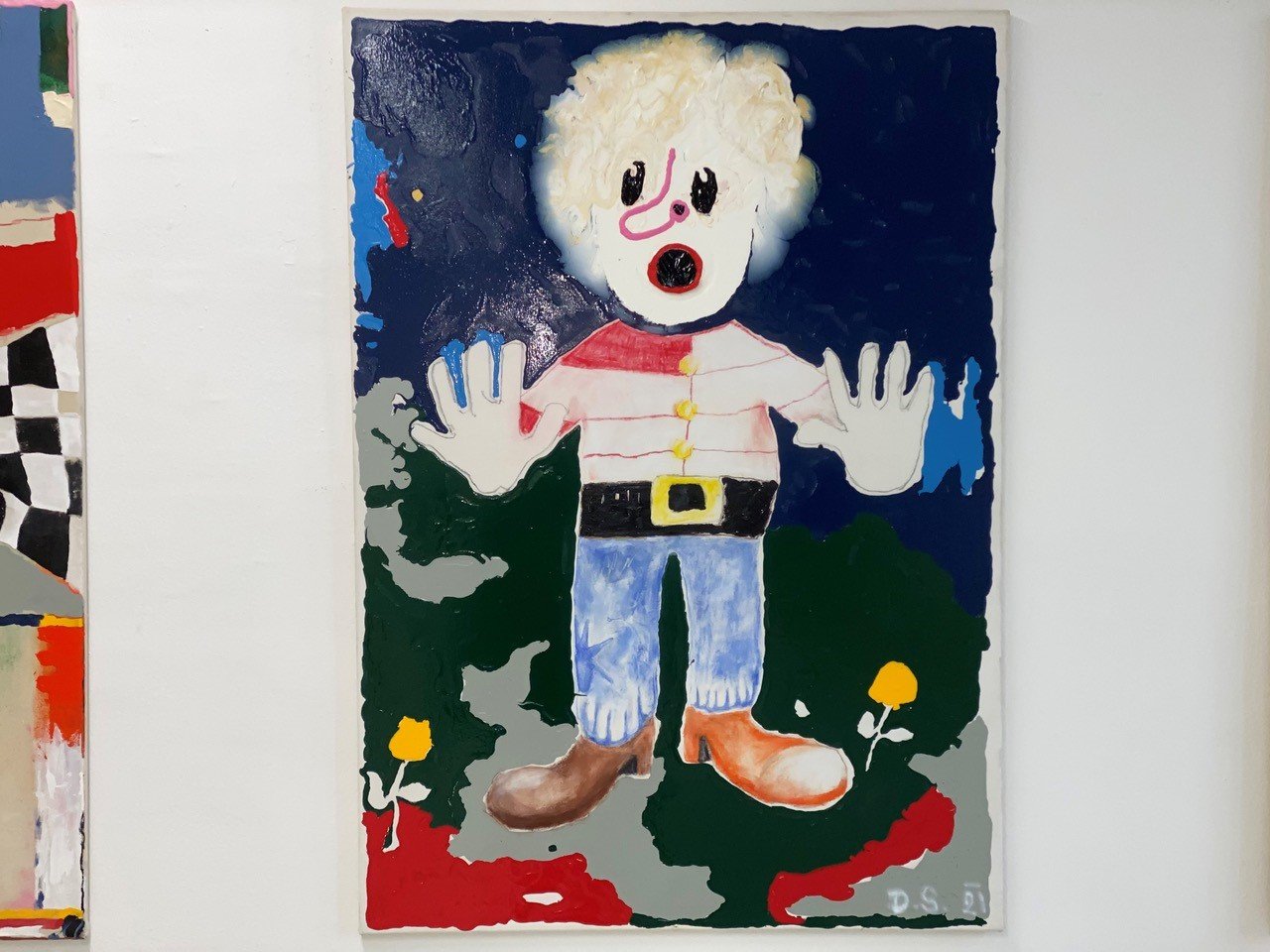 A library is a space that disrupts the solid meaning of time. You don't need to follow the pace of reality when you are in a library. You can go there to get fictionalized, gain information, dive into other peoples stories and get lost in a determined way. But what can be added to this space?
Placed between heavy book shelves, somehow integrated as well as alienated by the surroundings – four different artistic positions punctuate the memory triggering moments we experience while reading. The exhibition tbt your childhood, goth friends and a waving burberry scarf, offers playful attempts to visualize the moment of getting lost between fiction, reality and fantasy. Creating space for distraction where focus is required.
Ju Aichinger lives in Vienna and studies at the Academy of Fine Arts Vienna. Her artistic practice focuses on the intersections of intimacy, representation and identity. Doubts and observations about the conditions we live by constitute their work, in which seemingly ordinary objects become metaphors of social realities. Everyday symbols are deconstructed into new narratives through variable media like ceramics, painting, video or installation.
Adel Hashemi, born in 1982, is a Vienna-based Iranian artist. He studied English literature in Karaj and Tehran Azad University in Iran. He has been studying Contextual Painting at the Academy of Fine Arts in Vienna since 2018. He works with different media such as painting, writing, and film, inspired by punk, dark wave, film-noir, gothic fiction, pop culture elements and uses them to develop his own discourse in terms of genre studies.
Lia Quirina, born in 2000, moves in the field of art, culture and education. She* studies Contextual Painting and Art Education at the Academy of Fine Arts in Vienna. Through interdisciplinary work with different media such as performance, installation, text and film, Lia reflects on society, community and identity.
Dominik Scharfer, born 1995 in Klagenfurt, studies since 2019 at the Academy of Fine Arts Vienna. His works find themselves somewhere between painting and sculpture.