Sex education! Impulses for multiprofessional cooperation in and around school
The discussion aims to strengthen and develop multiprofessional cooperation around sex education in school. Actors from schools, sex education, research and teacher education discuss possibilities and challenges from their perspective as teachers, social workers, sex educators, researchers, policy makers and teacher educators.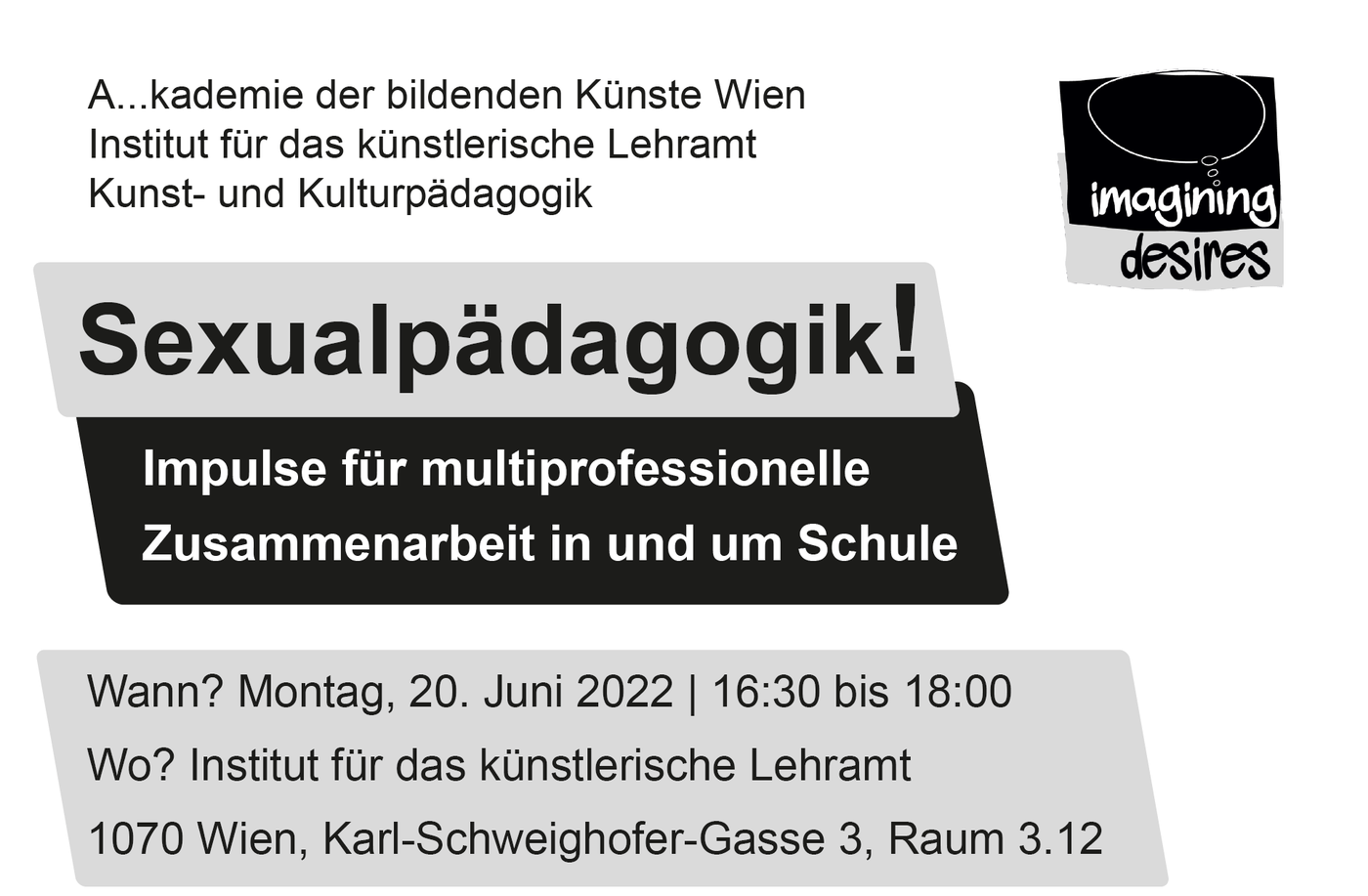 Part of the discussion is the presentation of publications on sex education, that result from the research and development projects Imagining Desires and Reflecting Desires at the Institute for Education in the Arts(www.imaginingdesires.at).
Discussion participants:
Olaf Kapella, Austrian Institute für Family Studies
Ute Kössler, teacher at the MS/AHS Anton-Krieger-Gasse
Rafaela Siegenthaler, school social worker
Sabine Ziegelwanger, Plattform Sex Education
Marion Thuswald, Institute for Education in the Arts