Rectorial Team Assumes Office
In compliance with the University Law (Universitätsgesetz) 2002, the Rectorial Team of the Academy of Fine Arts Vienna has assumed office for a period of four years today.
Rector Stephan Schmidt-Wulffen , who will accompany the Academy's transformation into an institution with full legal capacity, was elected Rector by the University Council on the basis of a three-person proposal on 17 March 2003 and thus confirmed in his office which he (according to the KUOG) has already held since April 2002.
Andreas Spiegl , who has been lecturing Theory, Practice and Transfer of Contemporary Art since 1990 and has also been Vice-Dean of Studies since 2001, was appointed Vice-Rector for Teaching and Research.
Anna Steiger , a lawyer who has already worked for the Academy of Fine Arts Vienna between 1995 and 2001, dedicating herself to the institution's personnel and legal matters, will be responsible for personnel, infrastructural resources, and gender mainstreaming.
Biographies
Stephan Schmidt-Wulffen
Born in Witten/Ruhr, Germany, in 1951, art theorist.
Studied theoretical linguistics, philosophy, and German language and literature at Cologne University, as well as theoretical linguistics and philosophy at Constance University from 1975 to 1982 and communication design at the Bergische Universität Gesamthochschule Wuppertal from 1985 to 1987; PhD 1987. Worked as a freelance journalist and art critic from 1982 to 1992. Lectured at the Academy of Fine Arts in Hamburg from 1988 to 1992; part-time professor from 1995 to 2002. Director of the Kunstverein Hamburg from 1992 to 2000, head of the Stuttgart ifa institute's exhibition advisory board since 1998; guest professor at Columbia University, New York (Visual Arts) in 2000/2001. Rector of the Academy of Fine Arts Vienna since April 2002, reelected in March 2003.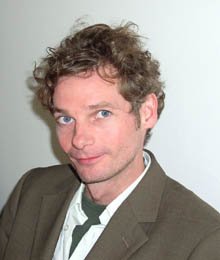 Andreas Spiegl
Born in Tulln, Lower Austria, in 1964.
Studied art history at Vienna University. Since 1990, part-time lecturer, then lecturer for Theory, Practice and Transfer of Contemporary Art at the former Institute for Contemporary Art of the Academy of Fine Arts Vienna. Vice-Dean of Studies at the Academy since 2001.
Independent curator of several exhibitions in Austria and abroad. Art critic for "springerin," "camera austria," "afterall," and other magazines. Numerous publications on present-day art and art theory. Spiegl, together with Christian Teckert, founded the Office for Cognitive Urbanism in 1999. In 2002, he founded math.space together with Rudolf Taschner and Johannes Wallner; based in the MuseumsQuartier, the association focuses on mathematics as a cultural achievement.
Spiegl's research centers on issues concerning the theory of space and explores various dimensions: media theory, architectural theory, feminist approaches, and psychoanalysis.
Anna Steiger
Born in Eisenstadt in 1965.
Studied journalism and political science at Vienna University from 1983 to 1989. Mag. iur. 1993. Attended the course "An International Executive Leadership Programme for Women" at the Management Centre Europe in Bruges in 1996. Attended the ÖCI (Österreichisches Controller-Institut) to become a controller from 1996 to 1998. ARGE für Lösungsorientiertes Konfliktmanagement 1998-1999. Attended the course "Leadership in Action" at Contrast Management Consulting in 2002.
Worked for a lawyer's office and for a consulting firm and did her law practice from 1990 to 1995. Worked for the Academy of Fine Arts Vienna from 1995 to 2001, dedicating herself to the institution's personnel and legal matters. Human resources executive and member of the managing team of Service Mensch (Volkshilfe).
Translation: Wolfgang Astelbauer