WERISTdICHTER? tell me more about your silence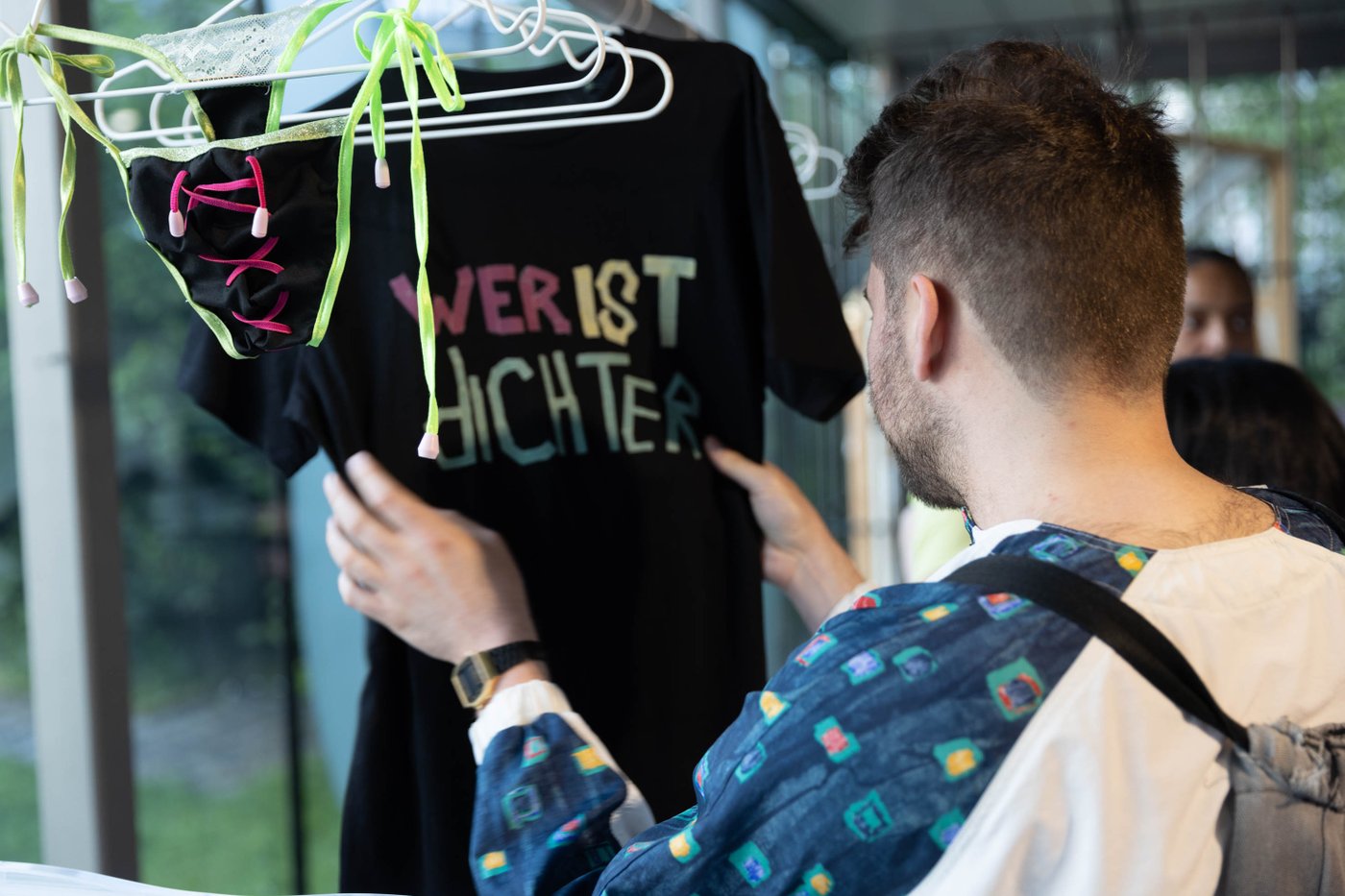 Join us for the next edition, wherein Anna Dian, Jennifer Fasching, Sarah Tasha Hauber, Kristin Jackson, Seba Kayan, Juno Legat, and Madame Léa have been invited to celebrate all things related to disco and dance!
Alexandru Cosarca is a tireless protagonist in the Viennese performance scene. As a host of WERISTdICHTER?, he brings together artists for performance evenings to negotiate queerness, gender roles, exclusions, and longings in a joyful, yet all the while political way. He creates a space for dialogue and negotiation but, above all, a place for care and community for the present as well as the future.
His merchandising booth in the exhibition Unfreezing the Scene. Kunsthalle Wien Prize 2022 brings community-building into the exhibition space and is a tribute to the 106 artists who have contributed to WERISTdICHTER? in years past. Part of the proceeds of the merchandise sold in the Kunsthalle Wien shop will be donated by the artist to Queer Base.