Die Hochzeit (The Wedding)
Live Performance of the fully rhymed "Ö1 Radio Play of the Year" with Michaela Bilgeri, Reinhold G. Moritz, and Author Marc Carnal as Narrator.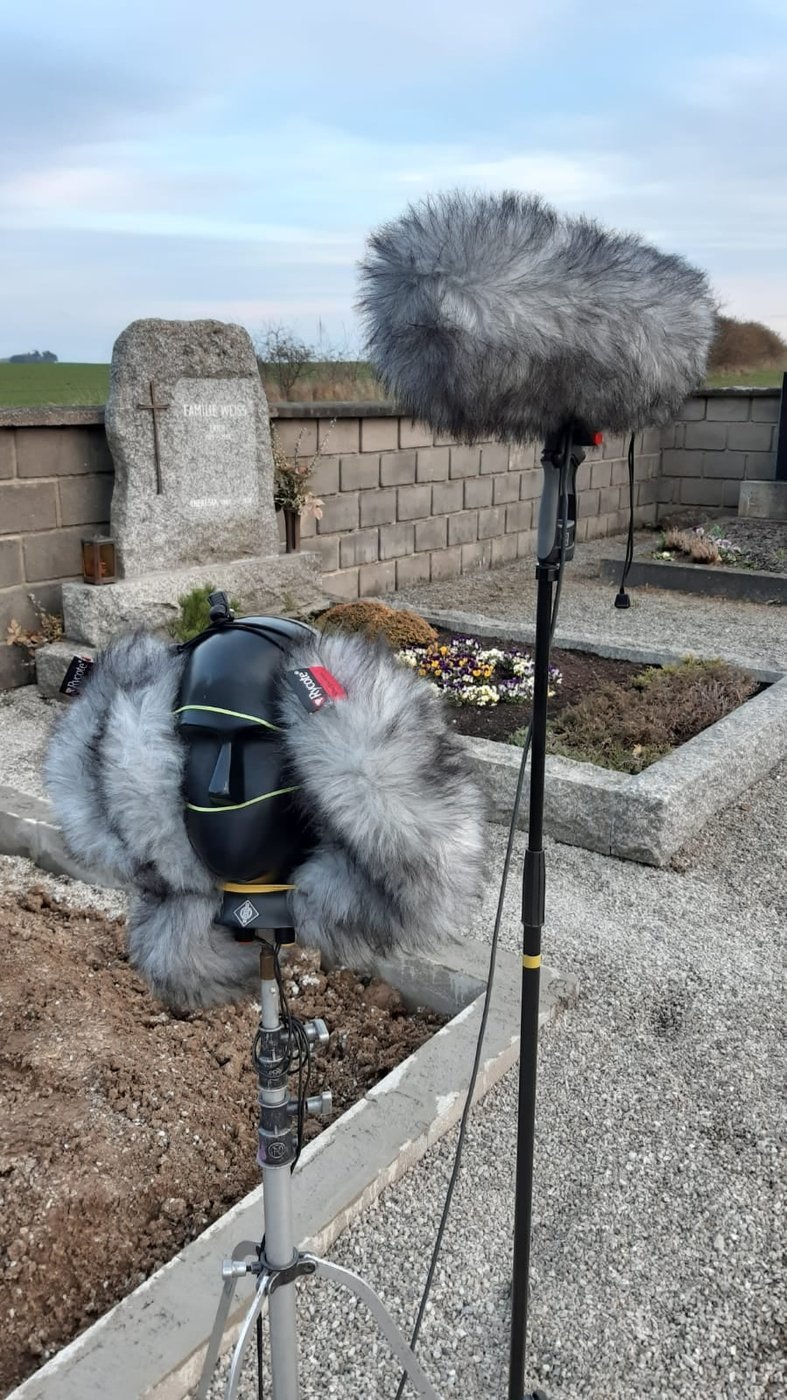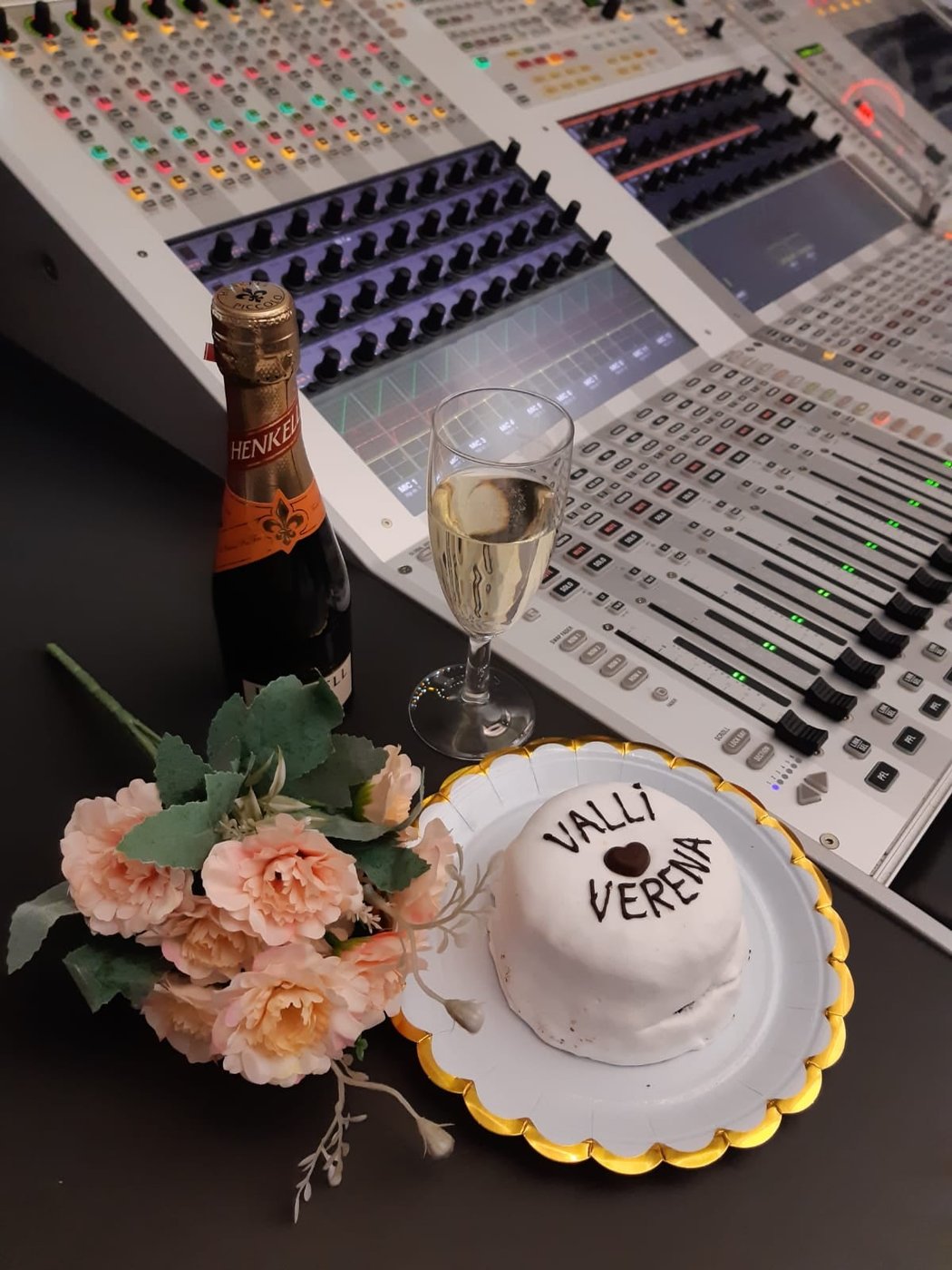 A sunny afternoon at an idyllic country inn: The final preparations for a lavish wedding feast are underway. The landlady inspects the guest rooms one last time, while her husband numbs his back pain with beer and pills. The solo entertainer prepares for his performance, and the first guests cheerfully arrive. But the buoyant mood soon gives way to general unrest—and the groom also starts getting nervous, because there is no trace of his bride …
In Die Hochzeit (The Wedding), which was voted "Ö1 Radio Play of the Year" in February, Marc Carnal (Willkommen Österreich, Die Tagespresse) recounts the chronicle of a disastrous evening in a highly entertaining manner—and in pairs of rhymes throughout! For the stage version, Michaela Bilgeri and Reinhold G. Moritz brilliantly slip into dozens of roles, while author Marc Carnal acts as narrator.
Michaela Bilgeri, who grew up in the Bregenz Forest region, studied acting and German Studies in Vienna. She appeared on the stages of Rabenhof Theater, Dschungel Wien, Theater Spielraum, TaO Graz, Phönix Linz, Societaetstheater Dresden, and Kosmos Theater Bregenz. Since 2012, she has been a permanent member of the aktionstheater ensemble. In 2011, she brought her first own play, Wie die Faust aufs Auge, to the stage, and in 2012 she received the Jungwildpreis für the youth theater production alles ganz anders". She is the winner of the 2021 Cultural Award of the State of Vorarlberg. Editor in chief of Landjäger Magazin und Best of Vienna, initiator of Kürzestfilm Festspiele.
Marc Carnal, born 1986 in Zurich, lives in Vienna. He is a free-lance author who writes commentaries, novels, plays, radio plays, poems and TV jokes. He regularly works for FM4, Ö1, Die Tagespresse,"Willkommen Österreich," and others. Milena Publishers have previously brought out the novels "Unglaublich glücklich" (2015, with Max Horejs) and "King Kong in Wien" (2017) as well as a collection of texts entitled "Die 7 Säulen des Glücks" (2019). In 2018, his live audio play "Der verhängnisvolle Tod des Werner Gruber" was performed under the direction of Klara Rabl at the theater festival HIN & WEG and at Kabarett Niedermair; in April, his play "Das Zigarettenreich" will be premiered by Werk X-Petersplatz.
Reinhold G. Moritz, born 1966 in Eisenstadt. Following training as an electrical engineer, he worked construction and as a farm worker in Canada and the USA. In 1994, he graduated from acting school. He had engagements at Schauspiel Frankfurt, Salzburg Festival, Landestheater Linz, Stadttheater Klagenfurt, Volkstheater Wien, Rabenhof Wien, Wiener Festwochen, Philharmonie Luxembourg, Theater Rampe Stuttgart, Theater der Jugend Wien, Dschungel Wien, Theater Phönix Linz, Sommerspiele Melk, Werk X, Theater Drachengasse, and Globe Wien. His repertoire also includes the solo plays Odysseus am Sand and Nick Hornby's Nipplejesus as well as wine-related programs with music like 0,75l WeinLese and WeinWalz. Various appearances in films and on TV, e.g., Copstories, Soko Donau, 4 Frauen und ein Todesfall. Passionate amateur vintner, avowed fan of Austria Wien football club.