Die Menge der Dinge einer bestimmten Art
During a joint course and workshop in the Department of Scenography in 2020/21, two copies of an artistbook of 900-pages were produced, in which we inventoried our individual wardrobe using our own methodology.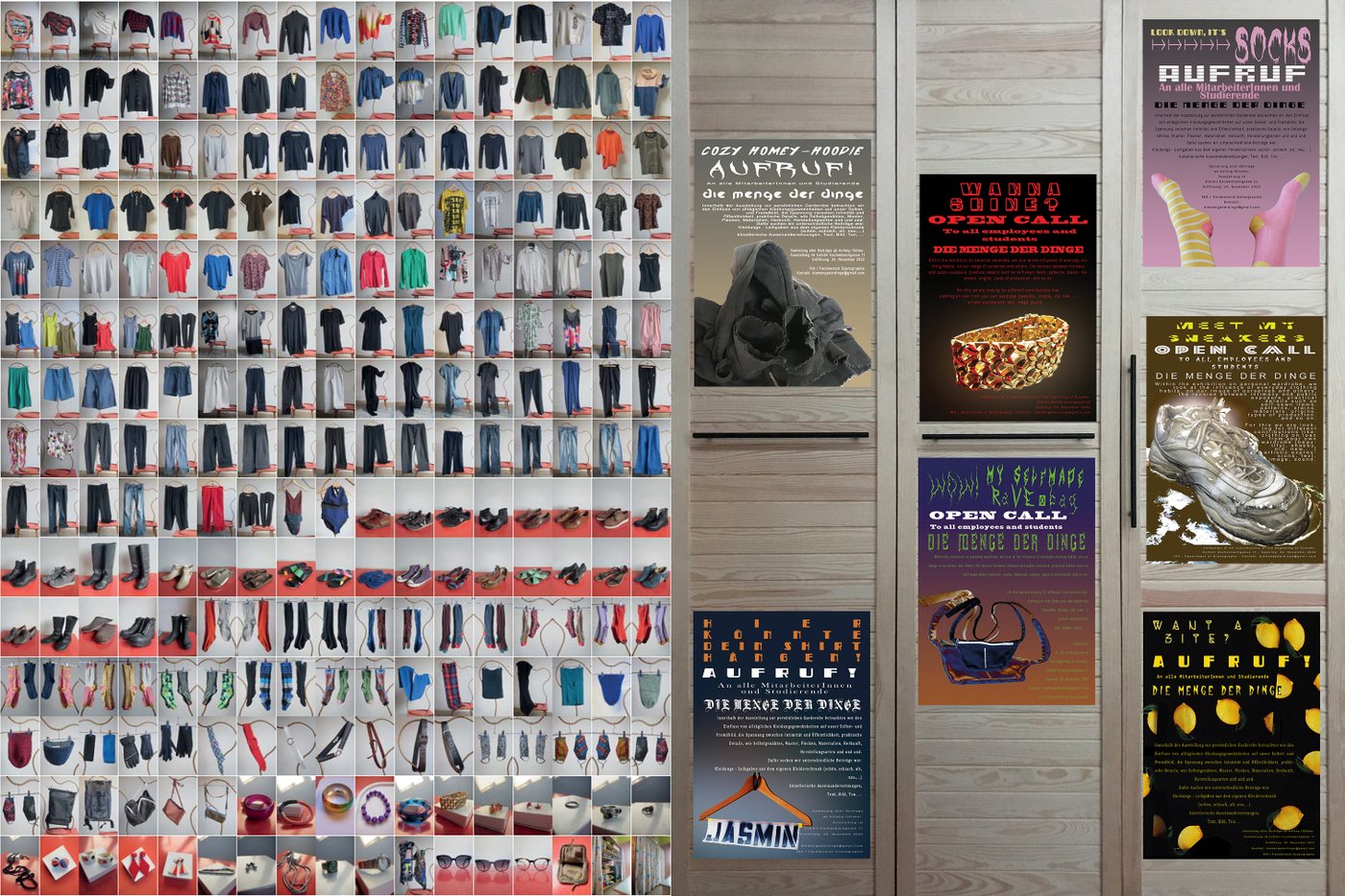 On 24th of November the exhibition "Die Menge der Dinge einer bestimmten Art" will start in the Exhibit Eschenbachgasse, in which we will show our book, our exploration of this topic and artistic works, as well as loans on the subject. For this we would like to start with a first call to all staff and students before the summer holidays.
Open Call:
Within the exhibition on personal wardrobe, we look at the influence of everyday clothing habits, on our image of ourselves and others, the tension between intimacy and public exposure, practical details such as self-sewn items, patterns, stains, materials, origins, types of production, and so on.
For this we are looking for different contributions like:
clothing on loan from your own wardrobe (beautiful, shabby, old, new,...)
artistic expressions, text, image, sound, ...
Collection of all contributions at the beginning of October.
Contact: diemengederdinge@gmail.com