Drecksarbeit - Dirty Work
Lecture by Michael Hirschbichler at the Institute for Art and Architecture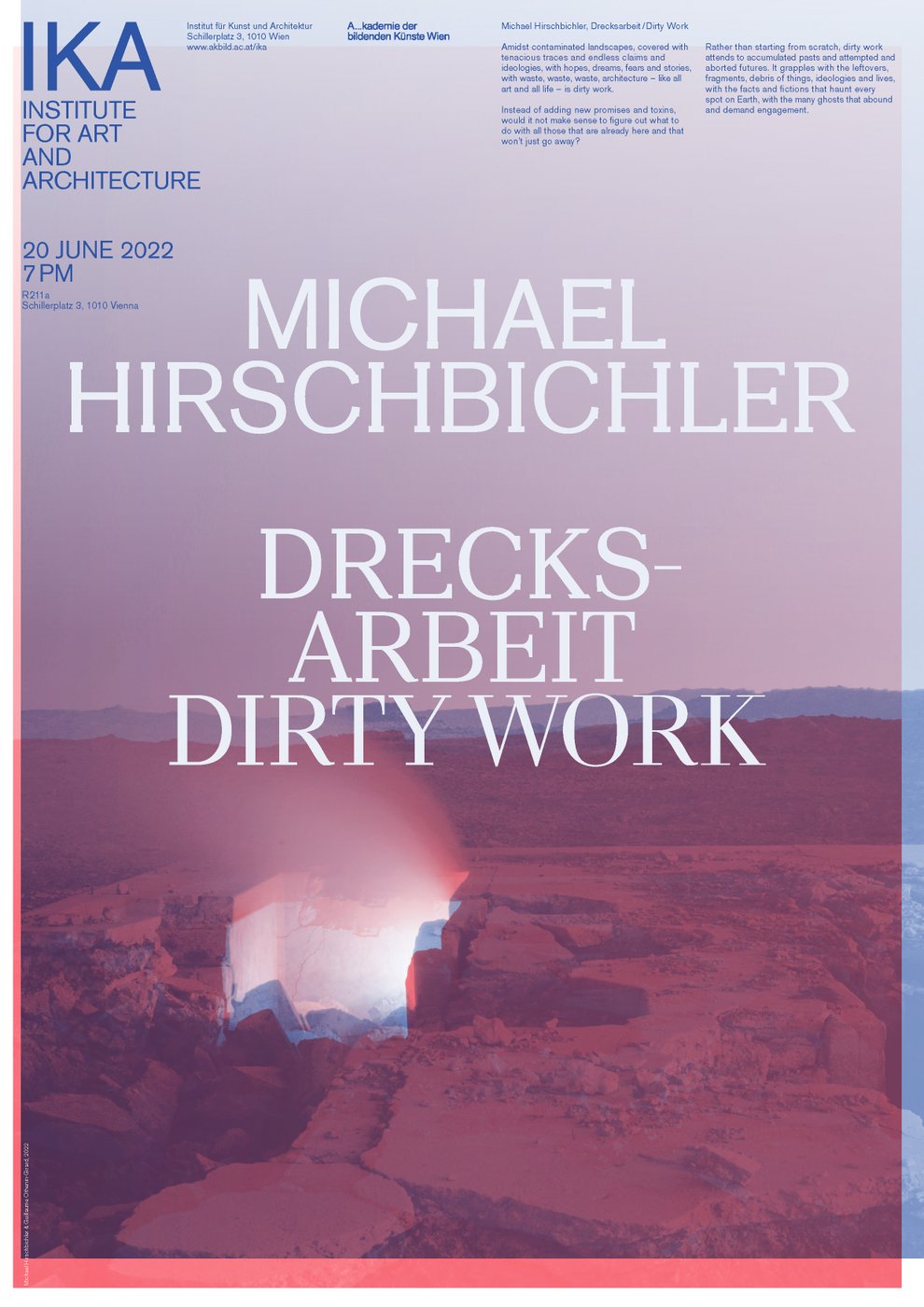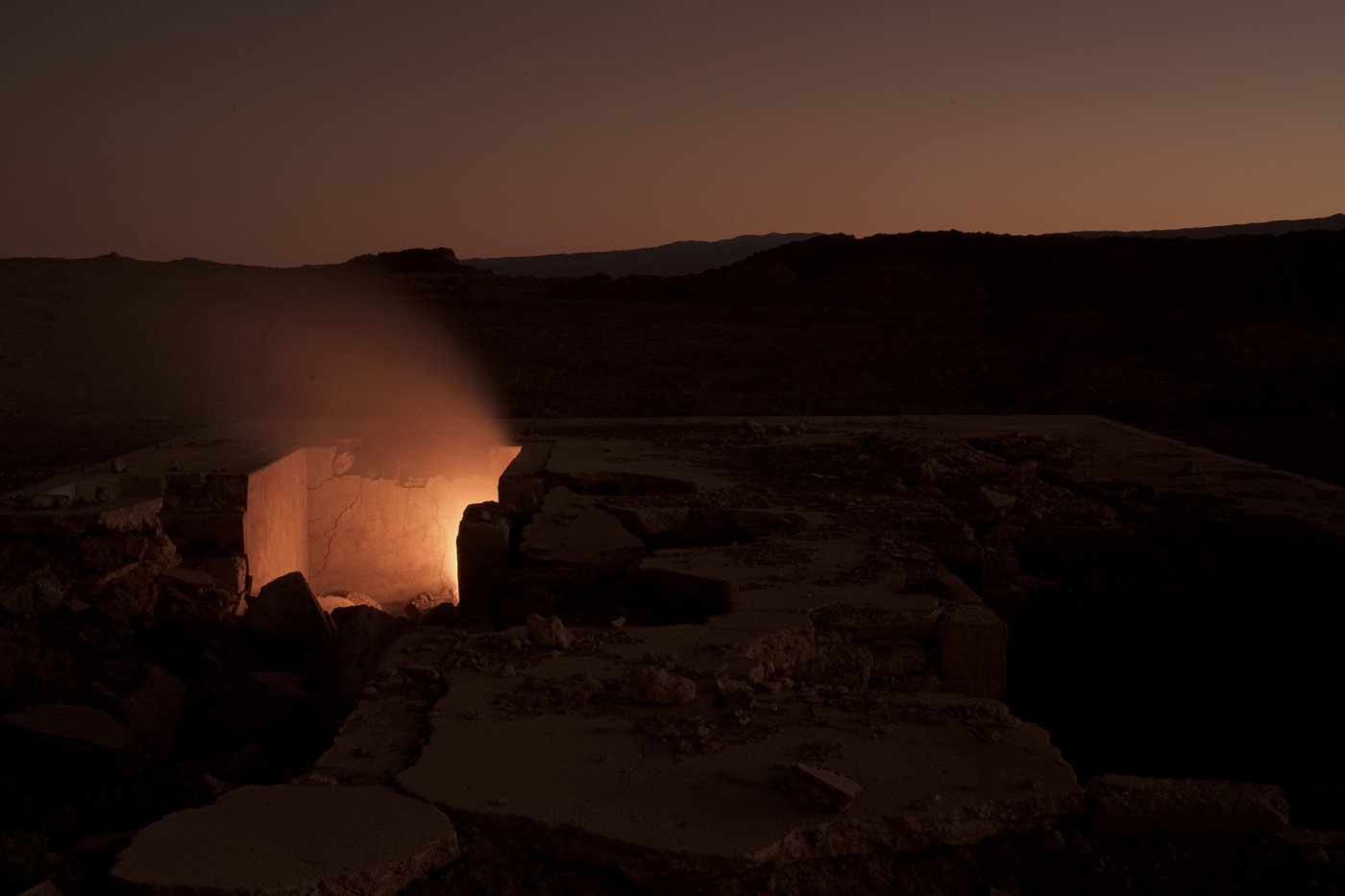 Amidst contaminated landscapes, covered with tenacious traces and endless claims and ideologies, with hopes, dreams, fears and stories, with waste, waste, waste, architecture – like all art and all life – is dirty work.
Instead of adding new promises and toxins, would it not make sense to figure out what to do with all those that are already here and that won't just go away?
Rather than starting from scratch, dirty work attends to accumulated pasts and attempted and aborted futures. It grapples with the leftovers, fragments, debris of things, ideologies and lives, with the facts and fictions that haunt every spot on Earth, with the many ghosts that abound and demand engagement.
Michael Hirschbichler works on the threshold of art, architecture and anthropology. Moving between research and its speculative transformation and employing a wide range of media, he explores how cultural, social, political, religious and scientific narratives, mythologies and ideologies materialize and shape the spaces we live in. Michael studied at ETH Zurich, Humboldt Universität zu Berlin and Berlin University of the Arts (UdK). He was a resident at YARAT Contemporary Art Space in Baku, the Cité internationale des arts in Paris, Villa Kamo­gawa (Goethe Institut) in Kyoto and SACO (Goethe Institut and Institut Français) in Antofagasta, and he is the recipient of the Hans Hollein Fellowship 2020 and the Rome Prize by the German Academy Villa Massimo.