Curating ecological practices
Lecture by Lucia Pietroiusti as part of GLC lecture series Ruptured Landscapes curated by Aristide Antonas.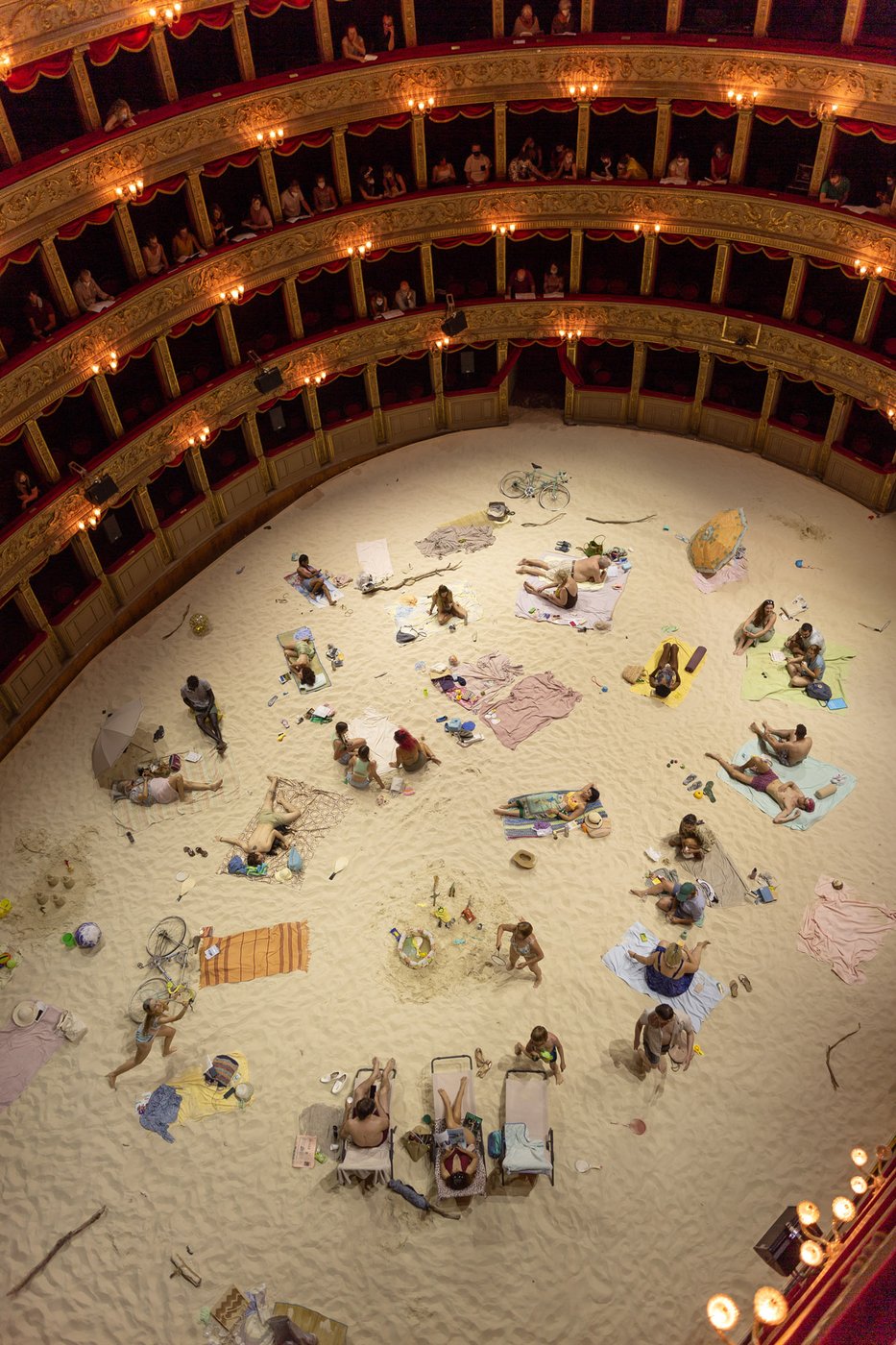 Curator Lucia Pietroiusti will discuss some methodologies and curatorial strategies related to recent projects, including General Ecology and Back to Earth at Serpentine, as well as Sun & Sea (Lithuanian Pavilion at the 2019 Venice Biennale, and touring), attempting to answer complex questions around the role culture can play in the environmental emergency; and what "ecological practices" might be in this context.
Lucia Pietroiusti is a curator working at the intersection of art, ecology and systems, usually outside of the gallery space. Pietroiusti is the founder of the General Ecology project at Serpentine, London, where she is currently Strategic Advisor for Ecology. Current projects include the research and festival series, The Shape of a Circle in the Mind of a Fish (with Filipa Ramos, since 2018) and the opera-performance Sun & Sea by Rugile Barzdziukaite, Vaiva Grainyte and Lina Lapelyte (2019 Venice Biennale and 2020-2024 international tour). Recent projects include Persones Persons, the 8th Biennale Gherdeïna (May-September 2022, with Filipa Ramos). Recent and forthcoming publications include The Shape of a Circle in the Mind of a Fish (with Filipa Ramos, forthcoming), More-than-Human (with Andrés Jaque and Marina Otero Verzier, 2020); Microhabitable (with Fernando García-Dory, 2020-22) and PLANTSEX (2019).