The Century of the Child & the Scattering of the Timeline
Guest Lecture of the Master in Critical Studies. The accompanying workshop with the title Interpolations: Working With and Against the Archive of the Creative Child will take place on 26.11.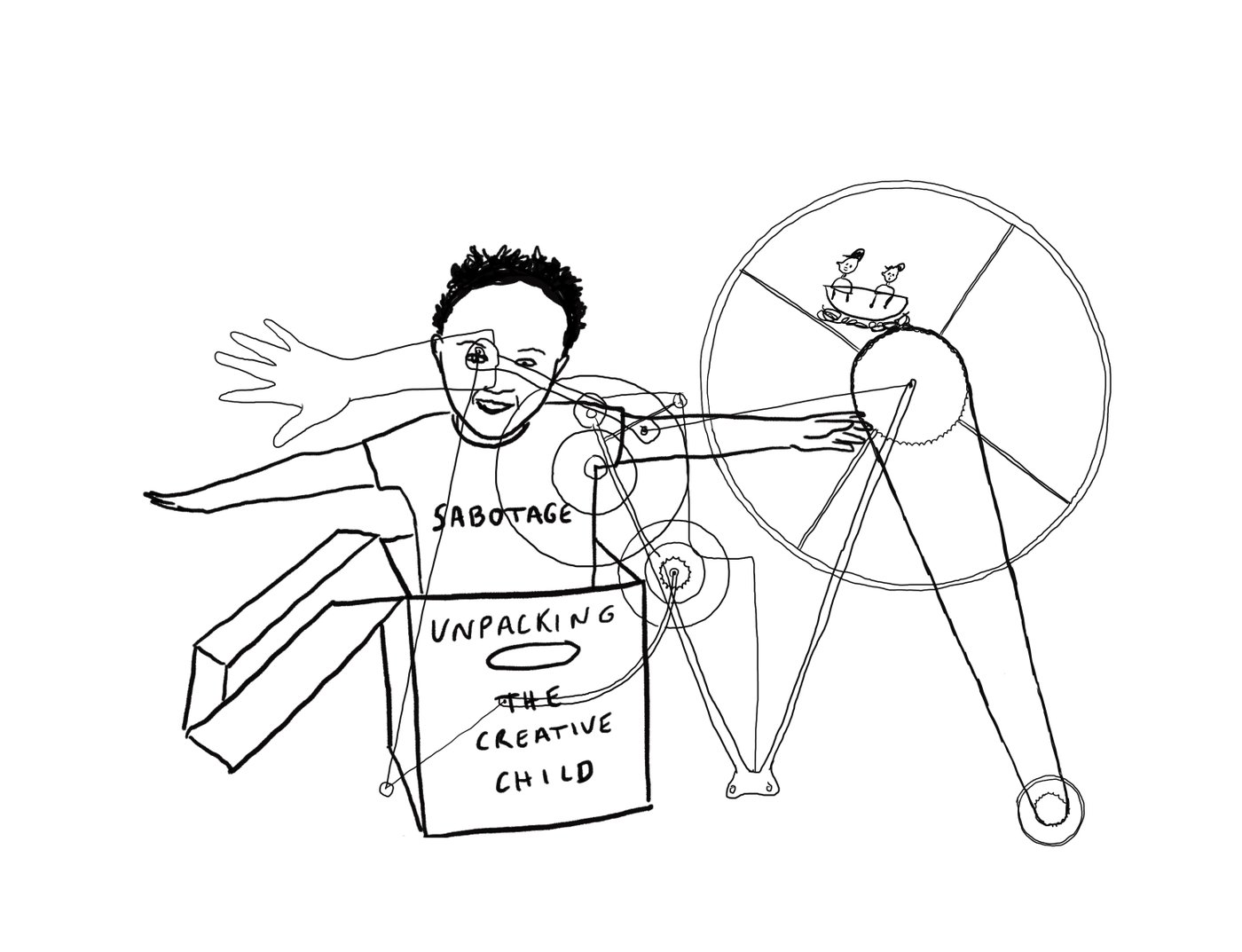 In their lecture, Cat Martins and Tiago Assis will present their ongoing research on the archive of the creative child in education and their critical and decolonial archival strategies. In the workshop on the following day, the participants are invited to work with and against some sources of this archive, with a special focus on the (an-)archival method of interpolation. Register under simon.nagy@student.akbild.ac.at
In their lecture-performance The Century of the Child, Cat Martins will construct an interpolation of the archive of the creative child. The text is constructed through the displacement of fragments from this archive, working with and against it. The narrative created tries to challenge the views on the creative child as a historical western construction of a child which was imagined having the 'white', cis-male, hetero, able, educated, European adult as its model. The voice creates history as fiction, and in the voids and silences, the possibilities for disrupting the present emerge as the ghosts of the archive.
Tiago Assis will then present the online archive platform which hosts the archive of the creative child. This is still an ongoing project in which the construction of the platform reverberates the theorical positionings within the project. We start from a post-structuralist and decolonial perspective, and the problems of how to represent a timeline and an archive trying to unlearn their western making as sites of power. The scattering of the timeline, the notion of interpolation and the act of working with and against the archive will be introduced through the presentation of this online archive.
Cat Martins (they/them) and Tiago Assis (he/him) are art educators and researchers at the Faculty of Fine Arts and the Institute for Research in Arts, Design and Society, University of Porto. Their research work together started with the critique of how creativity is being mobilized in the present as a technology of government. Currently they are working in the project The Historicization of the Creative Child in Education.