The Tourist Gaze: the production of knowledge and information on place and space
Guestlecture by Abbéy Odunlami, Ph.D, organized by Christian Kravagna (IKW).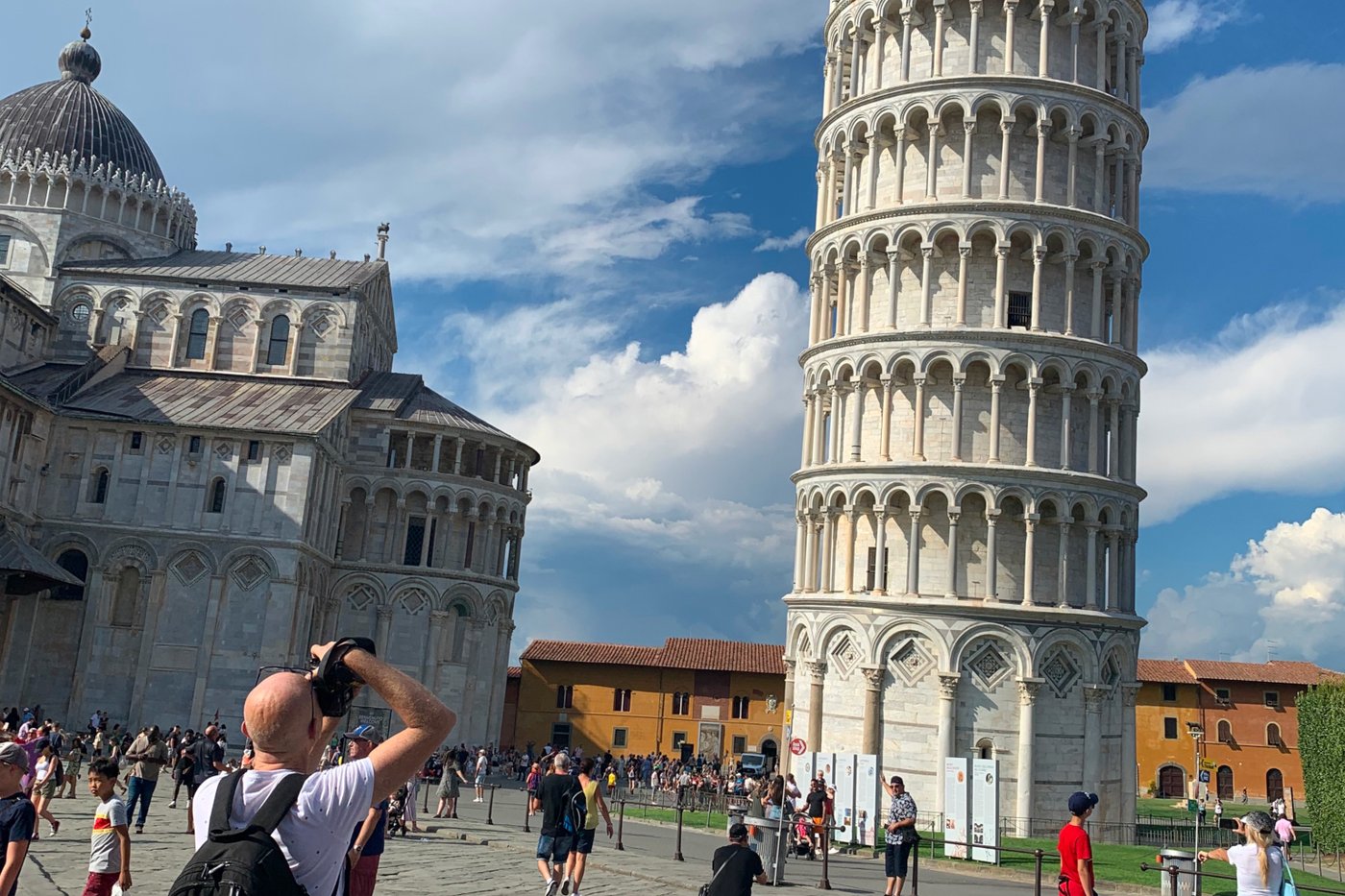 Today's geopolitical climate disseminates information through images and brief synopses. This postmodern condition of information sharing contributes to juxtaposing facts and alternative facts. Tourism has become a unique and central component of contemporary society. With the onset of the digital era, the tourist's ability to contribute to how we see lived reality is global. Through the use of such apparatus as smartphones and social media, the lecture explores the ubiquitous power of the image created by a visitor and how these images reach far beyond the family album books of a generation ago. The tourist as an archetypal figure and a theoretical concept forms the basis of how the lecture explores the impact of images created by tourists when they become information cataloged through a hierarchical structure of consumption within the built environments – cities.
Abbéy Odunlami Ph.D. is a Yoruba-Nigerian-American researcher, theorist, and educator / curator whose work investigates contemporary urban history and visual culture(s). His interdisciplinary practice challenges assumptions of history, culture, race, and conventions of display. Odunlami has worked with institutions such as the Sundance Film Festival, the Art Institute of Chicago, the Museum of Contemporary Art Detroit, and the Haus der Kulturen der Welt in Berlin. In addition, he lectures on urbanism and critical theory in the Contemporary Practices & Photography Department at the School of the Art Institute of Chicago. He lives and works in Detroit, MI | Chicago, IL (USA), and Berlin (Germany) with his partner and their newborn daughter. As a scholar working in cultural analysis and visual and critical studies, my research centers on the intersections of design, art, culture, and technology as conduits of engagement within the public sphere, complex urban environments, and sociocultural institutions.