Diploma presentations IKR
The diploma presentations of the Institute of Conservation - Restoration are held in presence as well as in digital form (via Zoom) in German.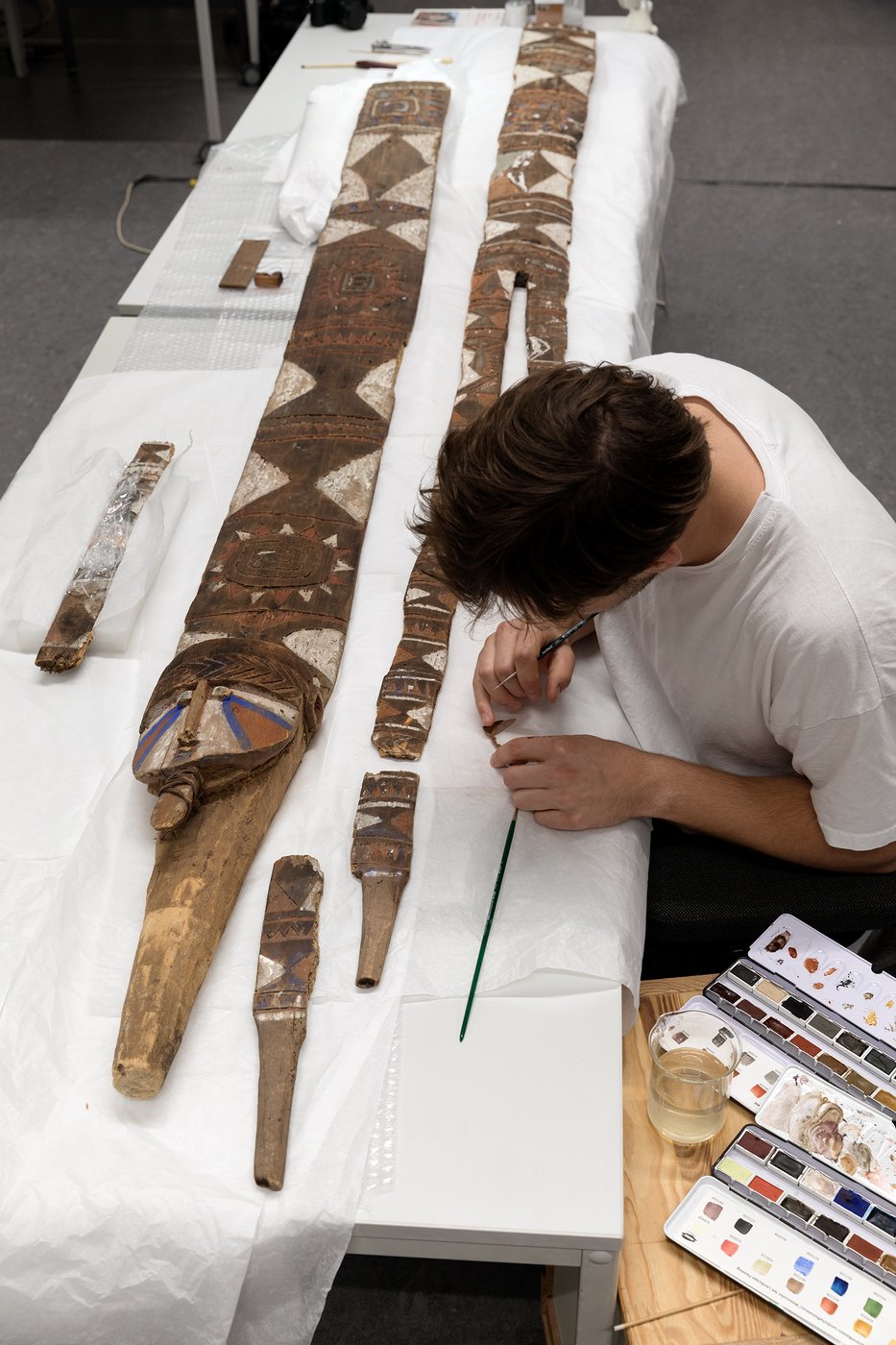 PROGRAMM
09:30 Theresia Burkheiser
Ein Beitrag zur Geschichte der Buchrestaurierung: Die K.K. Hof-, sowie Nationalbibliothek (Wien in der Zeit von 1899 – 1939
10:00 Attila Bias
Dagobert Peches Entwürfe für die Wiener Werkstätte. Kunsttechnologische Untersuchungen der Entwurfszeichnungen und Aspekte ihrer Objektgeschichte
10:30 Marco Rican
Das Verkaufspult aus dem Rositta, nach einem Entwurf von Karl Schwanzer. Eine Überarbeitung in Dior-Grau
11:00 Elias Neugebauer
Konservierung einer Giebelmaske aus Papua-Neuguinea: Zur wässrigen Reinigung und Festigung einer fragilen Malschicht auf Palmblattstielen
11:30 – 12:30 h Mittagspause
12:30 Cäcilia Kegley
Die gotischen Wandmalereien im Karner der Filialkirche Sankt Cäcilia in Althofen, Kärnten. Zustandserfassung und Konzepterstellung zur Konservierung und Restaurierung
13:00 Julia Knollmayr
Passion und Heilige (Secco, Ca. 1600) im Kreuzgang des Kollegiatstifts Mattighofen. Bestandsaufnahme, Untersuchung und Pilotarbeit.
13:30 Reinhard Larcher
Eine in Öl ausgeführte und gefirnisste Wandmalerei: "Hl. Paulus" im Vorraum des Sommerrefektoriums im Salvatorianerkloster Wien.