Girl Gangs over Vienna - Activist Workshop and Feminist Street Art with Girl Gangs against Street Harassment
The annual period 16 Days against Violence against Women* , which takes place in November and December, marks misogynous socio-cultural and socio-political conditions in society. In cooperation with the feminist art space alpha nova & galerie futura (Berlin) , the art scholar Sarah Held organizes a series of events at the Academy of Fine Arts Vienna, which deals theoretically, artistically and activistically with sexualized violence.
8 participants maximum
Registration at s.held@akbild.ac.at
CoVid regulation 2G: vaccinated, pcr tested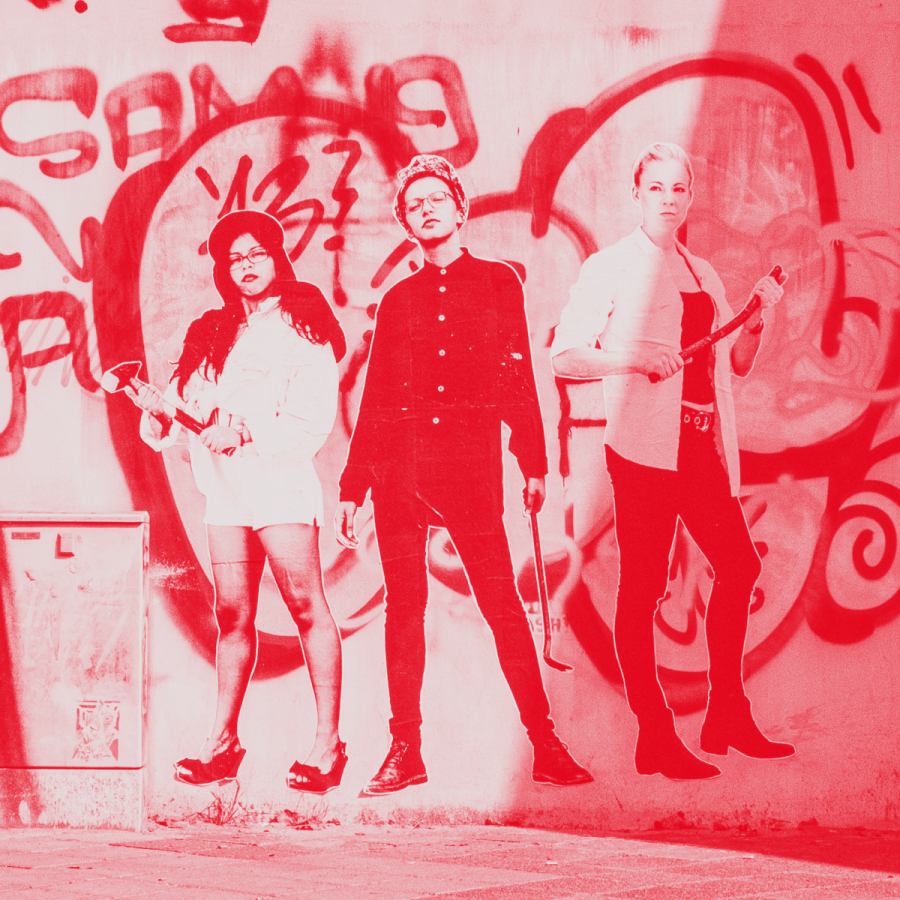 Feminist street art as an intervention against street harassment as a form of violence and for the reclaiming of public space.

In the workshop, artistic interventions in urban space will be used to set a sign against everyday practices, sexualized violence and the racism that often accompanies it. Discriminations and assaults in public space are to be made visible.
The participants are invited to stage themselves as wild, rebellious and dangerous as they would like to face harassers. From photos taken during the workshop, larger-than-life Girl Gang Cut-Ups (a street art technique used to paste large-scale images in public spaces) will be made. Together, they will then use paste and brushes to feministically and visually appropriate Berlin's urban space. The Girl Gangs will be pasted on non-places in Berlin - places where, for example, assaults have happened. The workshop offers the opportunity to visually punch patriarchy in the face. At the same time, it also creates space for the exchange of experiences and possibilities for mutual support regarding sexualized violence and harassment. Because: You are not alone!
Note: The workshop is aimed at women or people read as women (regardless of which gender they were assigned at birth) and all people affected by sexism who do not feel like being harassed in urban spaces.
Clip about the project:
https://www.youtube.com/watch?v=Ppng5QgLkJA

Project on the Internet:
https://girlgangsover.wordpress.com/