Finding Healing and Creating Cultural Identities through Textiles: On the Power of Precolonial Aawambo Attire and Traditional Nama Patchwork Practice
Lunch-Lectures by Maria A.N. Caley and Loini Iizyenda, University of Namibia, Windhoek
Fashion & Styles as part of the courses "Gesellschaft und Gestaltung" & "moden | styles | identitäten" organized by Elke Gaugele and Sarah Held.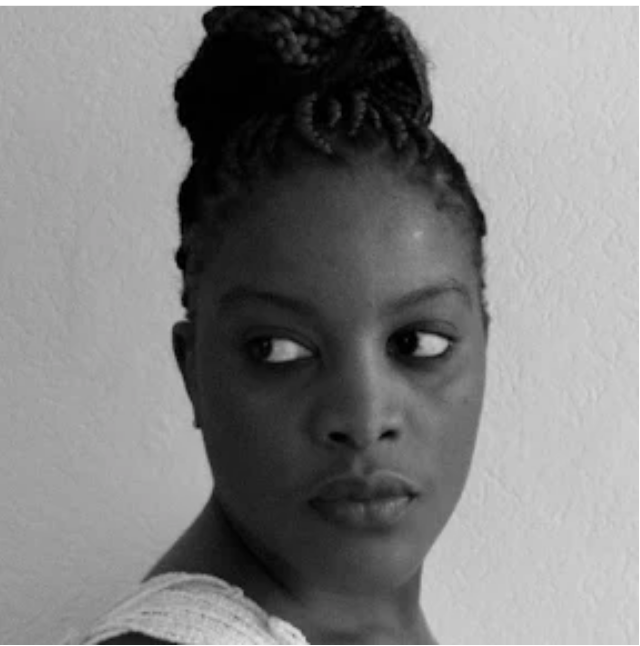 Integrating material culture and creative practise: Exploring representational textiles for cultural identity formation.
Loini Iizyenda
My studies investigates the cultural connotations of elements worn in the precolonial Aawambo traditional attire to inspire contemporary textiles.Textiles have the power to tell stories and the ability to connect people across communities and cultures. Namibia is well known for its diverse ethnic groups with various cultural expressions. Yet 30 years after independence, Namibia still does not have a representational fabric relatable to all the ethnic groups.
The textiles appropriated in the contemporary cultural dresses are an adoption of products brought by European agents such as traders, missionaries and colonial rulers before the late 19th century. Prior to this period, Namibian communities had well established socio- cultural systems to maintain their daily activities. This included traditional attire items such as leather loincloth, ornaments and exquisite coiffures which were crafted with indigenous skills and organic material from the environment.
The pre-colonial traditional attires were communicative, visual expression of the wearer's status.The placement of the ornaments on the body was important as it symbolises the wearer' gender, clan identity, participation in initiation rites, protection, healing or for bartering. Much of these ornaments, relating traditional skills, materiality and representations have been weakened due to the market saturation of imported Western products and culture.
My discussion will present findings from a design initiative called NAYOO, a fashion and textile brand which aims to promote prints inspired by Aawambo cultural ornaments.
Loini Iizyenda, is a fashion and textile lecturer at the University of Namibia, with an MA in Sustainability in Fashion from Esmod Berlin University of Arts for Fashion (Germany). Her research area explores the symbolic representations of elements in the precolonial traditional costumes of Aawambo people in Namibia and formation of the contemporary cultural identities. In practise Iizyenda explores product development using prints inspired by traditional ornaments and sustainable design strategies such as Upcycling and traditional hand techniques.
Narratives of Nama traditional patchwork through memories and finding healing through practice
Maria A.N. Caley
Traditional patchwork of Nama people has become their distinctive aesthetics developed through traditional craftsmanship and changes of materiality and use. Retracing the transformation of Nama traditional patch work as practice with narratives from the Nama communities may highlight a perseverance and triumph over colonial history and finding healing through practice. I draw key interest on memories of the Nama patchwork craftsmanship and how it has been maintained and changed over generations. For probing narratives on memories of traditional patch work, I introduce informants to two photographs of rare blankets made of patchwork leather from an archive in Berlin. The chosen informants are craftsmen from the Nama communities, as both the skill and background are fundamental to the subject matter. Introducing photographs to my informants allows me to draw possible distinction between the historical development of the Nama traditional patchwork versus the influence brought on by interactions with European and new material. Furthermore, I wish to voice what the Nama communities feel about the rare leather patch blankets to continue the conversation restitution with the members of the Nama community. Regrettably, the two patched blankets did not meet the 'criteria' as object selection for restitution. Yet again, through this exercise we have been shown that restitution is an exercise of complexity in nature. Even though restitution is a sensitive and complex exercise, it remains that the 'descendent' communities need to be included in the conversation. If restitution continues to be avoided or delayed, so will the path to finding healing be delayed.
Maria A.N. Caley, is a lecturer at the University of Namibia, teaching Textiles and Fashion Design in the Department of Humanities and Arts. She has participated in numerous fashion platforms as fashion designer where she presented unique fashion collections which enriched her practice. Her research interest is in Namibian traditional clothing and how it translated into fashion. In the wider context, the formations of Africa fashion in practice and discourse. Learning and teaching about fashions created out of Africa has created interest in research work that engages the archives and practice. She is currently involved with museum work in Namibia, which has spearheaded and facilitated the making of the Museum of Namibian Fashion and the Virtual Museum of Namibian Fashion.
Loini Iizyenda was an active advisory committee member, responsible for facilitating the establishment of the Museum of Namibian Fashion.