Inclusive Education as a political project and pedagogy for all learners. An Introduction.
Lecture and Discussion with Oliver König, professor at the Bertha von Suttner Private University and Iris Kopera, artist and activist.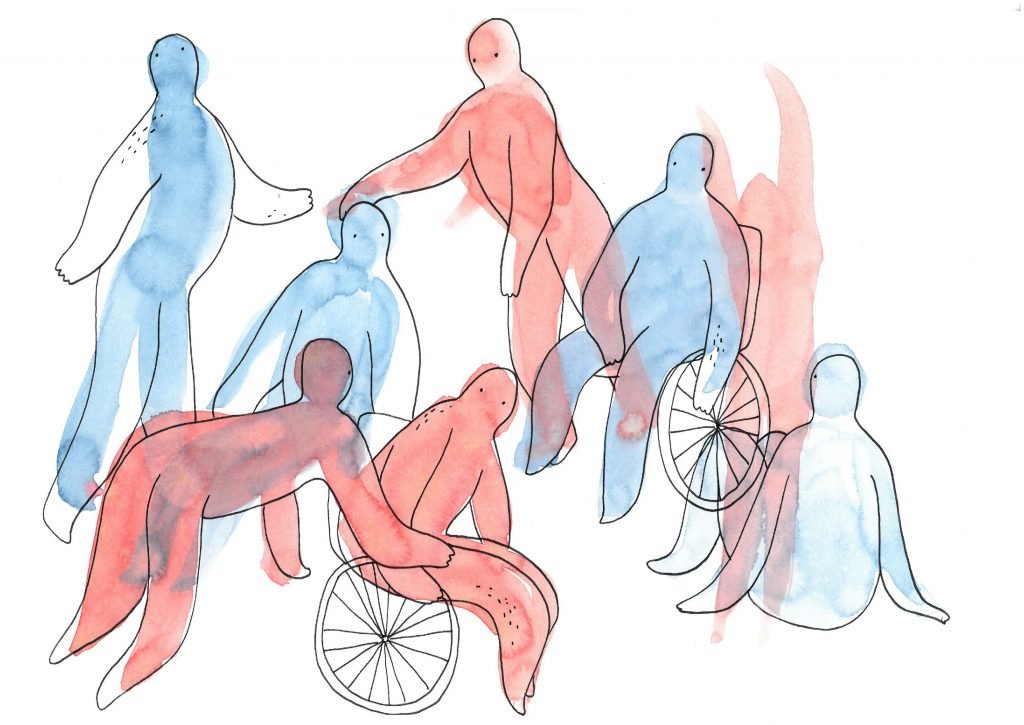 Further events in the series Inclusion – Perspectives from Educational Science and Art Education by the Studio for Pedagogy, Arts and Culture.
20/04/2023 | 15.00 – 17.30 h
Moving Inclusion – Body experience and self-reflection (Workshop)
Elisabeth Löffler, Performance Artist, MellowYellow, MAD Mixed-Abled Dance
Registration for the workshop until 18/04/2023: m.thuswald@akbild.ac.at
11/05/2023 | 16.00 h
Doing Inclusion. Art education as a critical diversity practice
Annemarie Hahn, University of Applied Sciences Bern and College of Education Bern
01/06/2023 | 15.00 h
Expert talk on the practice of bilingual teaching and learning
Gülsün Toluay, teacher in the bilingual multi-level class of the Open Secondary School Pfeilgasse / Vienna