Post Grad Life – Career entry School
The event Career entry School offers the opportunity to discuss questions about career entry at school with relevant stakeholders.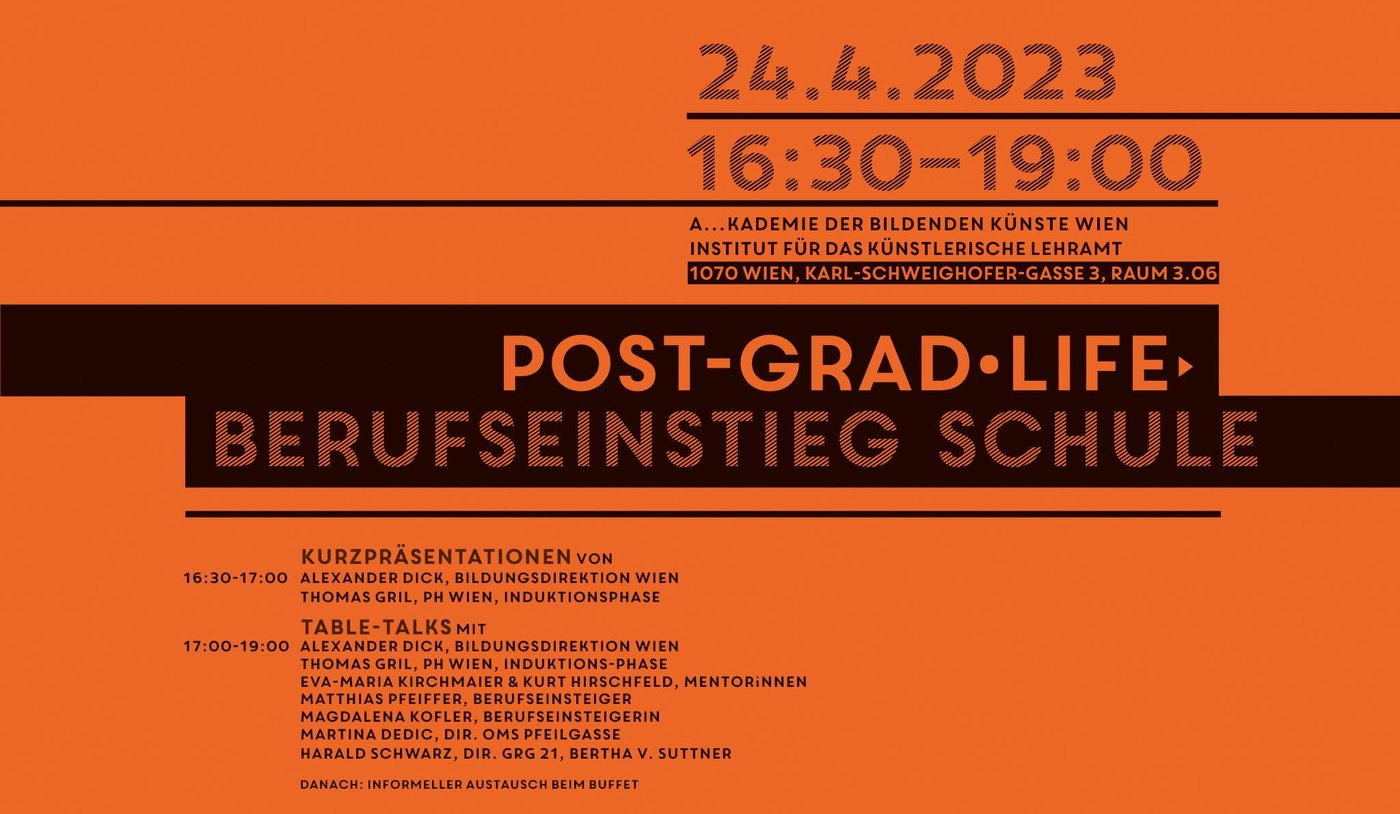 Students in the final phase (BA/MA, Diploma) and graduates of artistic and creative subjects speak in moderated small groups with:
Alexander Dick, Bildungsdirektion Wien
Thomas Gril, PH Wien, Induktions-Phase
Eva-Maria Kirchmaier & Kurt Hirschfeld, Mentor_innen
Magdalena Kofler & Matthias Pfeiffer, Berufseinsteiger_innen
Martina Dedic, Direktorin OMS Pfeilgasse
Harald Schwarz, Direktor GRG 21, Bertha v. Suttner
Organised by the Institute for Education in the Arts (IKL) at the Academy of Fine Arts Vienna in Collaboration with the University of Applied Arts and the University of Music and Performing Arts.
Supported by the Knowledge Transfer Center, Academy of Fine Arts Vienna.