Dana Whabira will present her work and research so far in Vienna on the Venus of Willendorf, focusing on the work of women from across diverse geographies including Zimbabwe and the United States.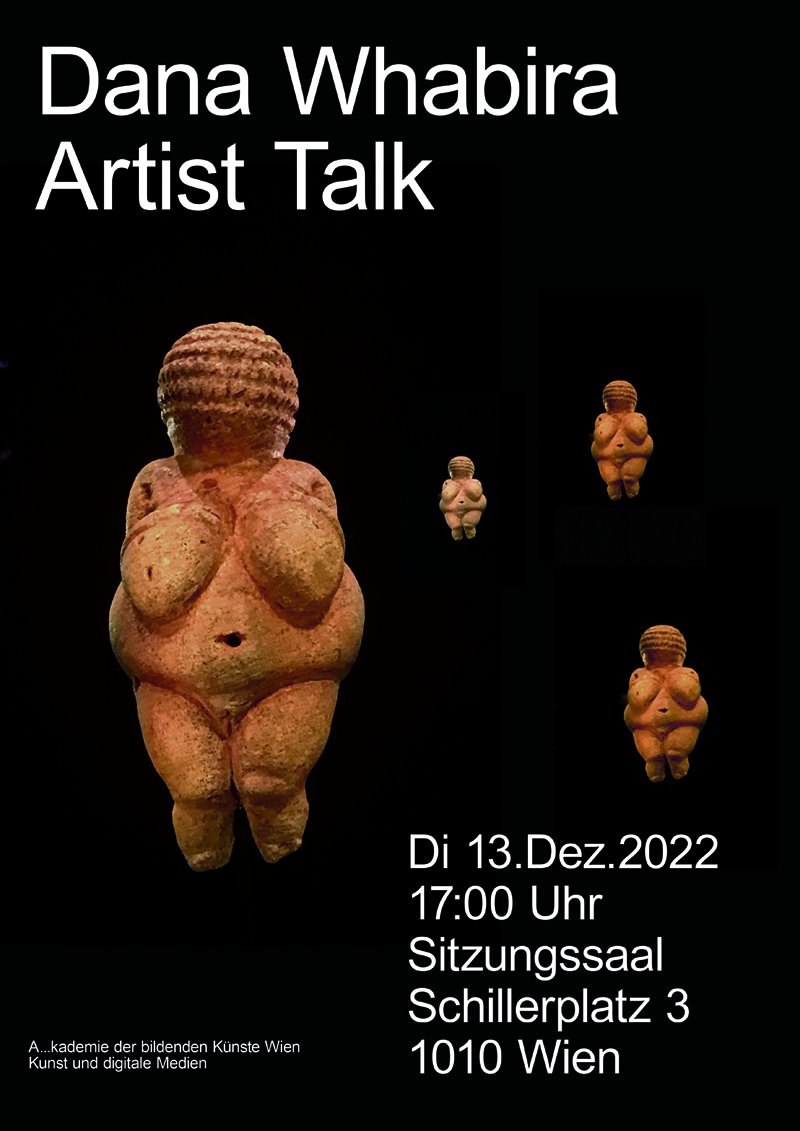 Contemplating the role of women in shaping the production of space, she meditates on the following questions: What knowledge is encoded into objects and images of women from the past? What is the liberatory nature of the erotic? What is the potentiality for the future through the lens of female erotic power?
Dana Whabira is an artist and cultural facilitator, who lives and works in Harare. Trained as an architect, she later studied art and design at Central Saint Martin's College in London (2011). Whabira employs a research-focused and context-driven experimental practice that is concerned with space, cartography and giving shape to critical understandings of how we can live together. She is the founder of Njelele art station, an independent space that focuses on the generation of projects through research, experimentation and exchange. Njelele art station is there to generate a critical gaze on society and history and foster notions of interconnection, community and conviviality. 
She has exhibited widely, in addition to taking up art residencies and giving talks locally and internationally. Her first solo exhibition Suspended in Animation was held at the National Gallery of Zimbabwe (2013). She has participated in a number of group exhibitions including Undefined Territories, MACBA, Barcelona (2019), Cosmopolis #1.5 Enlarged Intelligence, Mao Jihong Arts Foundation, Chengdu (2019), Measure the Valleys, Parcours d'art contemporain en vallée du Lot, Maison des Arts Georges & Claude Pompidou, Cajarc (2018), Tracing Obsolesence, Apexart, New York City (2018) and Towards Intersections, Museum of Africa, Johannesburg and UNISA Art Gallery, Pretoria (2015). Whabira participated in the Kampala Art Biennale (2020), Mercosul Biennale (2020), Dak'Art Biennale (2018) and represented Zimbabwe at the 57th Venice Biennale (2017).