Map of Clouds. Temporality and sonic strategy.
Artist presentation/sound lecture with Armin Lorenz Gerol.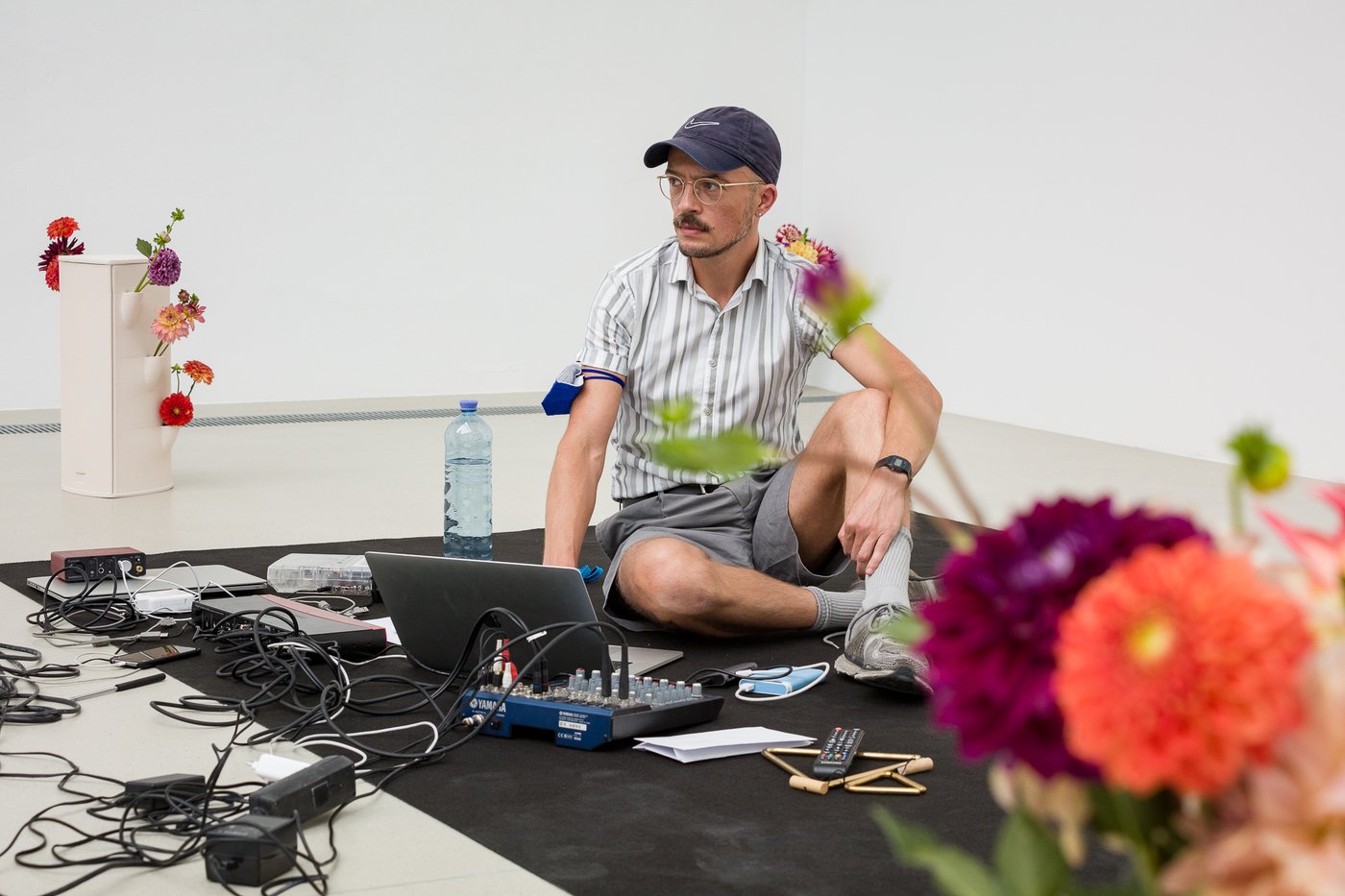 Armin Lorenz Gerold (*Graz/Austria) is an artist and composer based in Berlin. Working across a multitude of media, Gerold primarily focuses on voice and sound, making audio plays, live-performances, broadcasts and installations. 
His work has been presented at KW Berlin, LambdaLambdaLambda (Kosovo); fluent (Spain), mint (Sweden) and the Gothenburg Biennale for Contemporary Art (in a collaboration with Doireann O' Malley).His most recent installation and performance 'Verstärkung (Amplification)' has been presented at Halle für Kunst Steiermark in August 2021 as part of the 'Give rise to' series. Gerolds first artist book has recently been published by Mousse Publishing, Milan and was part of the Ruisdael Stipend the artist was awarded. Gerold is currently working on a commission by the Swedish curatorial project mint, as well as on a radio performance, premiering later this year at HKW Berlin. 
Gerold releases pop music under his virtual alter ego Wirefoxterrier, which has been featured on the soundtrack of the LGBT teen drama SKAM Italia. The debut EP Radio Pristina has been released in 2020.