Opening hours: Tue–Sun, 10.00 a.m.–6.00 p.m., free access
Special opening days:
Long Night of Museums: Sat, 03.10.2015 / 10.00 a.m.–1.00 a.m.
Open on 26.10.2015 and 01.11.2015 / 10.00 a.m.–6 p.m.
Artists : Franz Bergmüller, Marcin Dudek, Judith Fegerl, Erich Gruber, Doris Theres Hofer, Stefan Klampfer, Kris Lemsalu, Philips Angel van Middelburg, Nicole Miltner, Domenico Mühle, Raimund Pleschberger, Markus Proschek, Almut Rink, Hans Schabus, Nicole Six & Paul Petritsch, Siegfried Zaworka
In cooperation with the Paintings Gallery of the Academy of Fine Arts Vienna
Curator : Siegfried Zaworka
The historical term "trompe l'oeil" is frequently understood as an absolute deception of the eye (to the most possible degree)—as if the indicator of its success were a complete spiriting away of the art context. This despite the fact that its appeal lies in the very knowledge of how to fathom the potential of representation, in the cross-border use of media, or in the exchange and interaction of pictorial realities and levels of meaning.
The hypersimulation of trompe l'oeil—which, according to Jean Baudrillard, makes for too close a resemblance between representation and represented, challenging the reality-shaping principle of the third dimension and its method of construction in the picture—once undermined the conventions of hierarchic figurativeness and the stately spaces of the Renaissance period. Baudrillard attributes to the pictorial elements of trompe l'oeil a "fantastic vivacity," comparable to what children experience upon discovering their own image, and finds them to be part of "an unmediated hallucination anterior to the perceptual order."*
Inverted and reverse perspectives insinuate to viewers that they themselves are being targeted by something unfolding out of the core of the work—an inversion of spatial depth culminating in the perception of one's own body as the vanishing point of perspective lines.
Aside from equalizing high and low art through a range of motifs from everyday objects to subject matter previously not considered picture-worthy, which makes it part of a self-reflective contemplation of the conventions of art practice, art activity itself, with its production process and craft basis, occasionally becomes its own subject matter.
Revers de Trompe juxtaposes works that reference the formal repertoire of trompe l'oeil with others which are not categorizable at first sight as continuing the art practice implicit in historical trompe l'oeil. Illusionist attempts within specific fields such as painting, sculpture, and tapestry are pushing their boundaries hard, while kinetic objects come to be suspended in time and the represented combines with the imagined and the ostensibly real in instances of multistable perception. However, what all contributions to the exhibition have in common is the active planning, punctuated with surprise moments, of their self-generated modes of reception. In the structural relations that they establish between viewers, artwork, and space, they reference those pictorial ideas which, as trompe l'oeil, brought down the divide between art and non-art, picture and non-picture—but always with wink and a smile.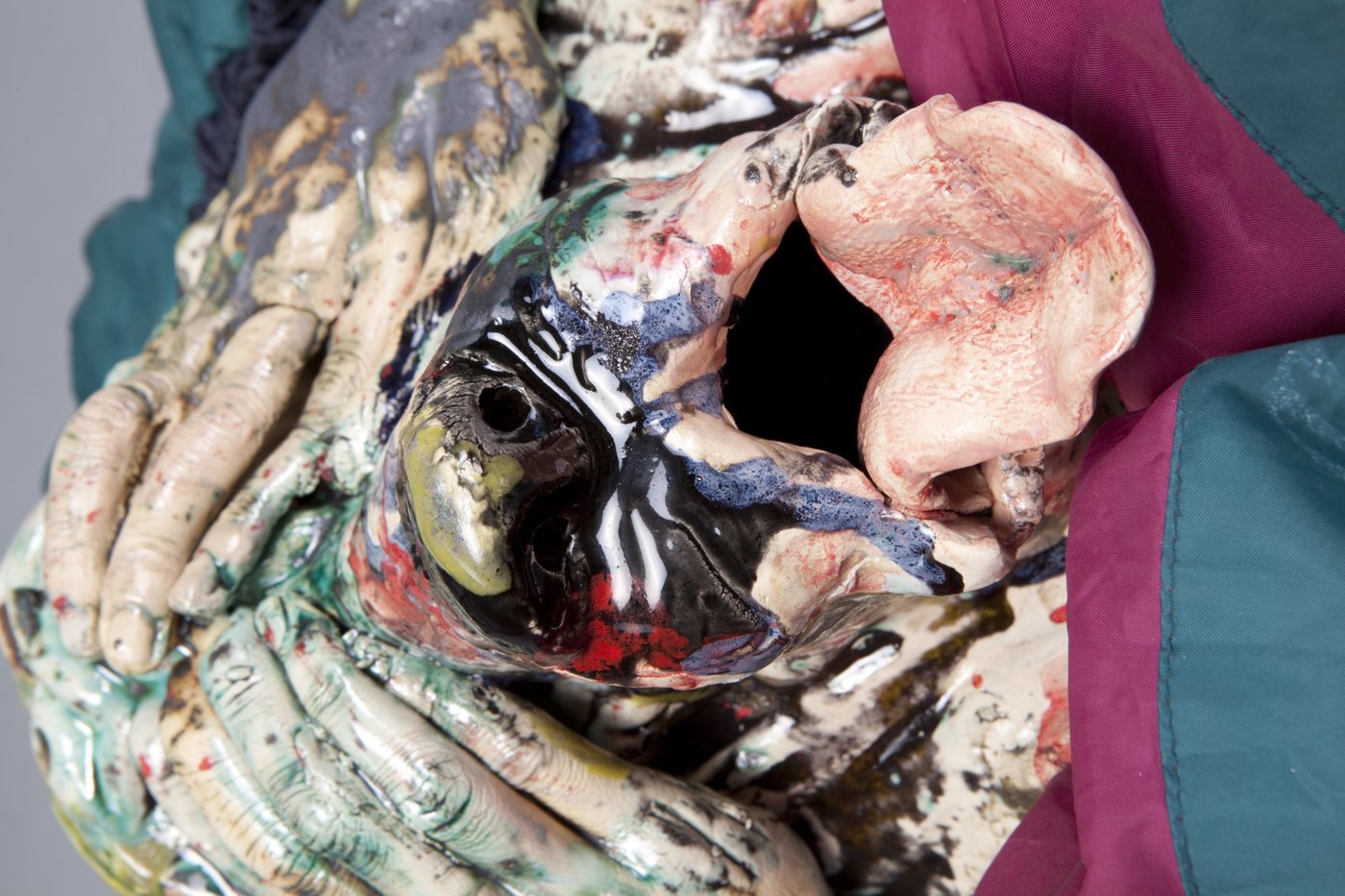 For example, Revers de Trompe shows the studio that Marcin Dudek built on a London gallery rooftop—the construction of a temporary production site becomes a photo subject. Judith Fegerl makes spatial characteristics the starting point of site-specific interventions, activating space as body and material—essential here are both the positioning of the installations as well as the relative positions of viewers. Kris Lemsalu concretizes media relations in terms of real-life materialities and makes them encroach on the exhibition space. Nicole Six and Paul Petritsch explore viewer-artwork-space relations in an all-round mirrored, programmable wall moving at a virtually imperceptible speed.
In his kinetic arrangements, Franz Bergmüller gives new life to self-conserving remains of dead nature, like chitin shells placed of pizza leftovers. In Erich Gruber 's pictures of natural-history stuffed animals, their staged lifelikeness and exemplary character manifests itself in layers of different illusionist plausibility.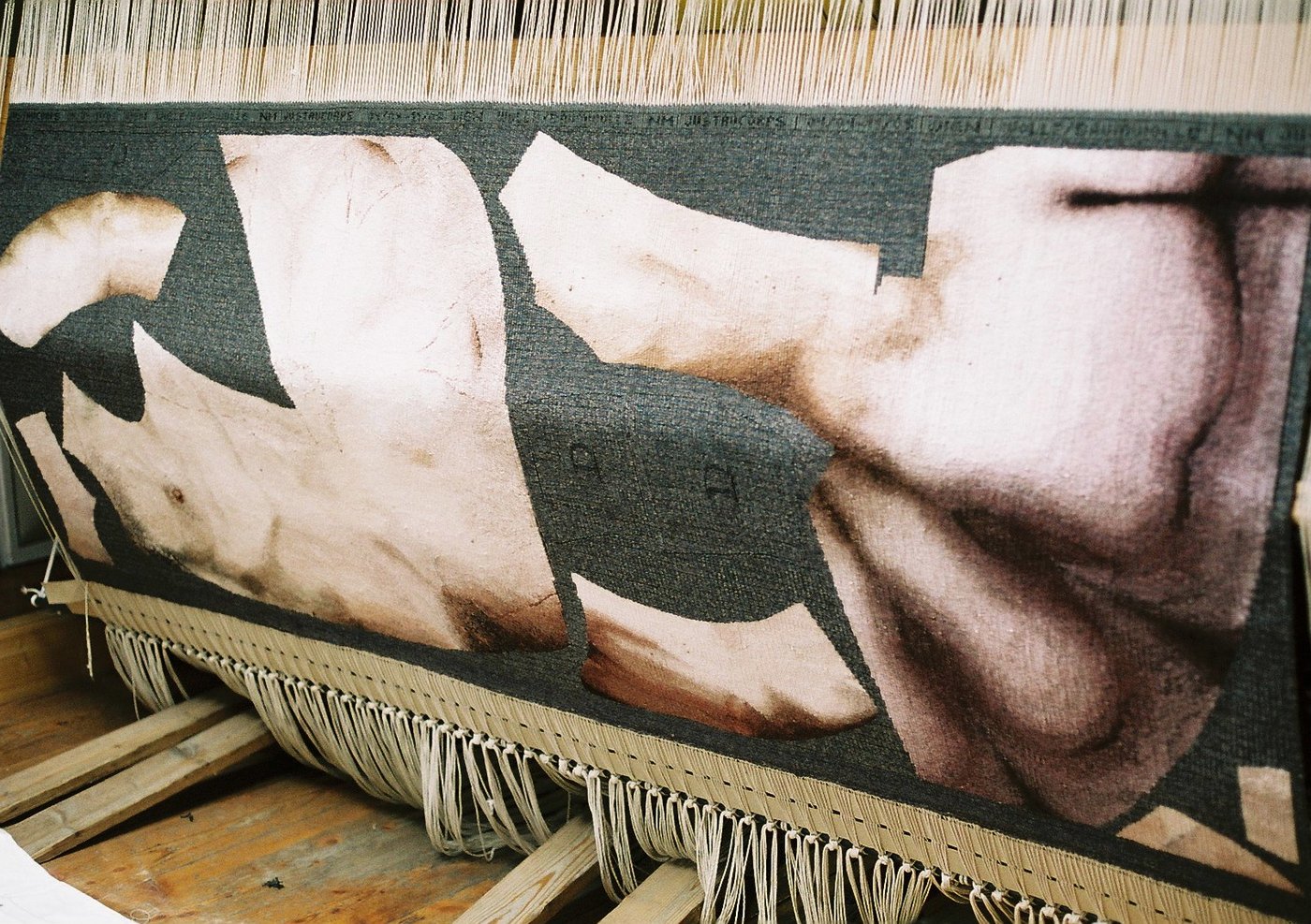 In Facepots , Stefan Klampfer refers to mystical vessels from the 19th century, whose function in the exhibition space is to metaphorically expel "evil spirits" from the art world—though this may seem somewhat optimistic. For her illusionist tapestry of body-part pictures, Nicole Miltner chooses only those parts which the type of 17th century men's coat called Justaucorps would cover.
Doris Theres Hofer 's use of textile precision processes for mimetic reproductions of laconic samples such as color and coffee stains, refers to the existence of paradoxical equivalents. Markus Proschek 's depersonalized painting technique blurs the boundaries between documentary gaze, appropriated political aesthetics, and manipulation of an original image—with shifting and reflection playing a central role.
In Interieur: Captor Pulveris , Raimund Pleschberger empties out and redefines the functionality of cast everyday objects through plaster-colored uniformity and ornamentally structured groupings.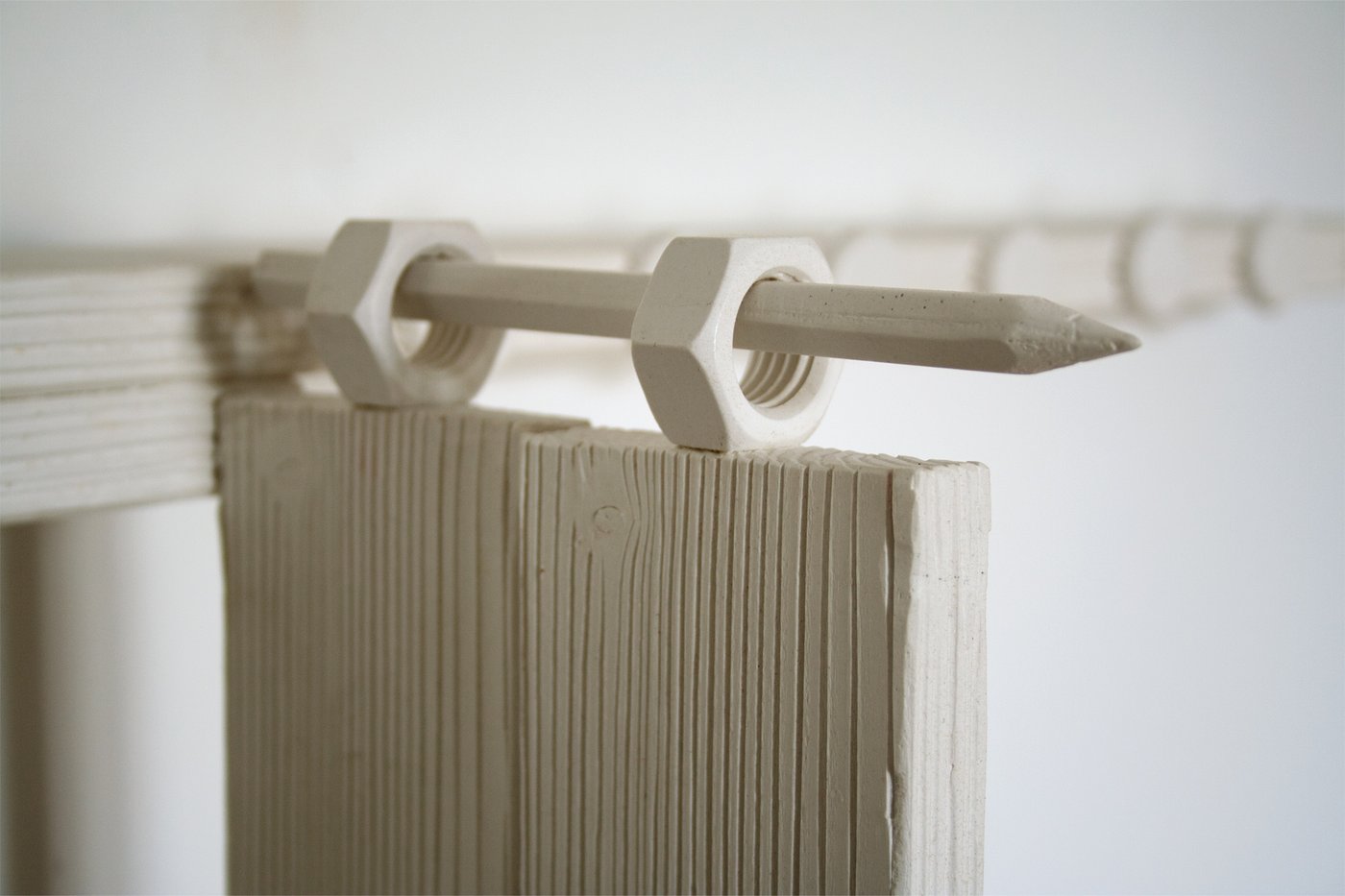 Almut Rink interlaces in her tutorial videos images as digital surrogates for nature with montages of texts of her own and from literature, e.g. philosophy, environmental sociology, and computer animation. In Hans Schabus 's Haaans , the picture of the artist's face, splintered into pieces for advertisements and scaled to a common size in different resolutions, is reassembled again into a heterogeneous whole—giving vivid visibility to relations of personal experience and media representation.
The central hypothesis of Revers de Trompe is the contention that there are persistent pictorial concepts which, traceable back to classical Antiquity, still manifested themselves through the stylistic devices of trompe l'oeil in the period of Mannerism and, in the run-up to Modernism, anticipated a methodic scrutiny of the system of art in an astounding range of areas, transforming themselves into present-day art practice in different ways across the paradigms of the centuries.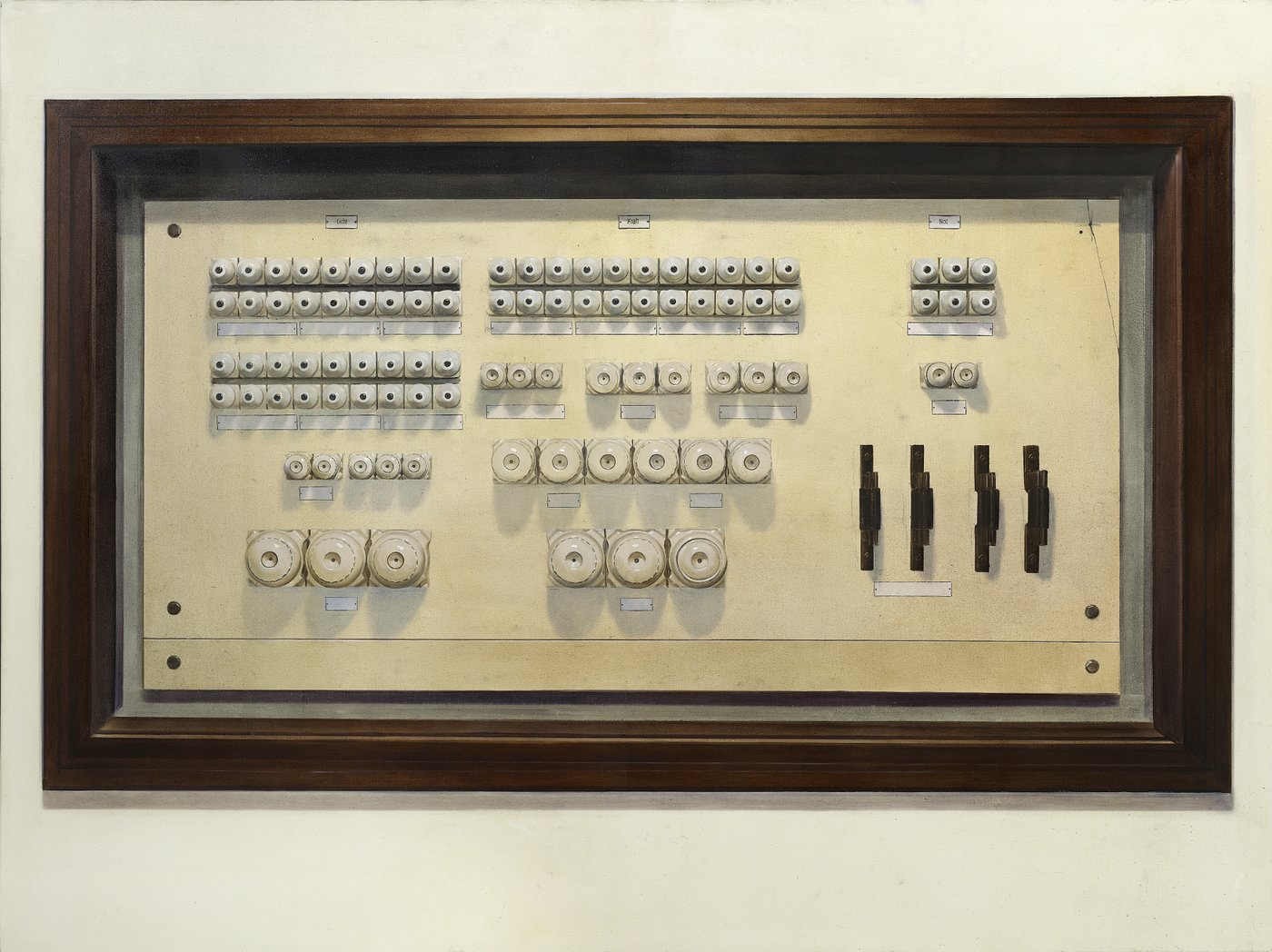 Integrated among the contemporary positions in the exhibition therefore is—in cooperation with the Paintings Gallery of the Academy of Fine Arts Vienna—an original work from the 17th century, a still life by Philips Angel van Middelburg, which is placed in a memorable juxtaposition with a copy, made by Domenico Mühle especially for Revers de Trompe , of another painting from the Academy Gallery by Samuel van Hoogstraten.
* Baudrillard, Jean, Seduction , transl. by Brian Singer, London: Macmillan, 1990, p. 62.
Siegfried Zaworka , b. 1972 in Wolfsberg, is a visual artist and musician.

RdT Program
Sat, 03/10/2015, 9:30 p.m., xhibit
Albert Mayr , Performance
An installation of musical apparatus—largely consisting of mock-ups—turns into a sound generator.
Wed, 14/10/2015, 4:00 p.m., xhibit
Artist Talk
With Stefan Klampfer, Almut Rink, Nicole Six and Paul Petritsch. Host: Siegfried Zaworka.
Thu, 29/10/2015, 6:30 p.m., M 13a
Georg Wasner (filmmaker)
Artifact, effect, affect : "Oceano Nox" (2011), preview of "Accelerando" (work in progress)
Screening and discussion
Fri, 30/10/2015, 4:00 p.m., xhibit
Curatorial Tour
With Siegfried Zaworka
As of September 7, 2015