Conditions and Frameworks: Infrastructure as Form and Medium
Curated by: Martin Beck, Sabeth Buchmann, Stephanie Damianitsch
Cooperation partners at the Academy: Carolin Bohlmann, Iman Issa, Elke Krasny, Angelika Schnell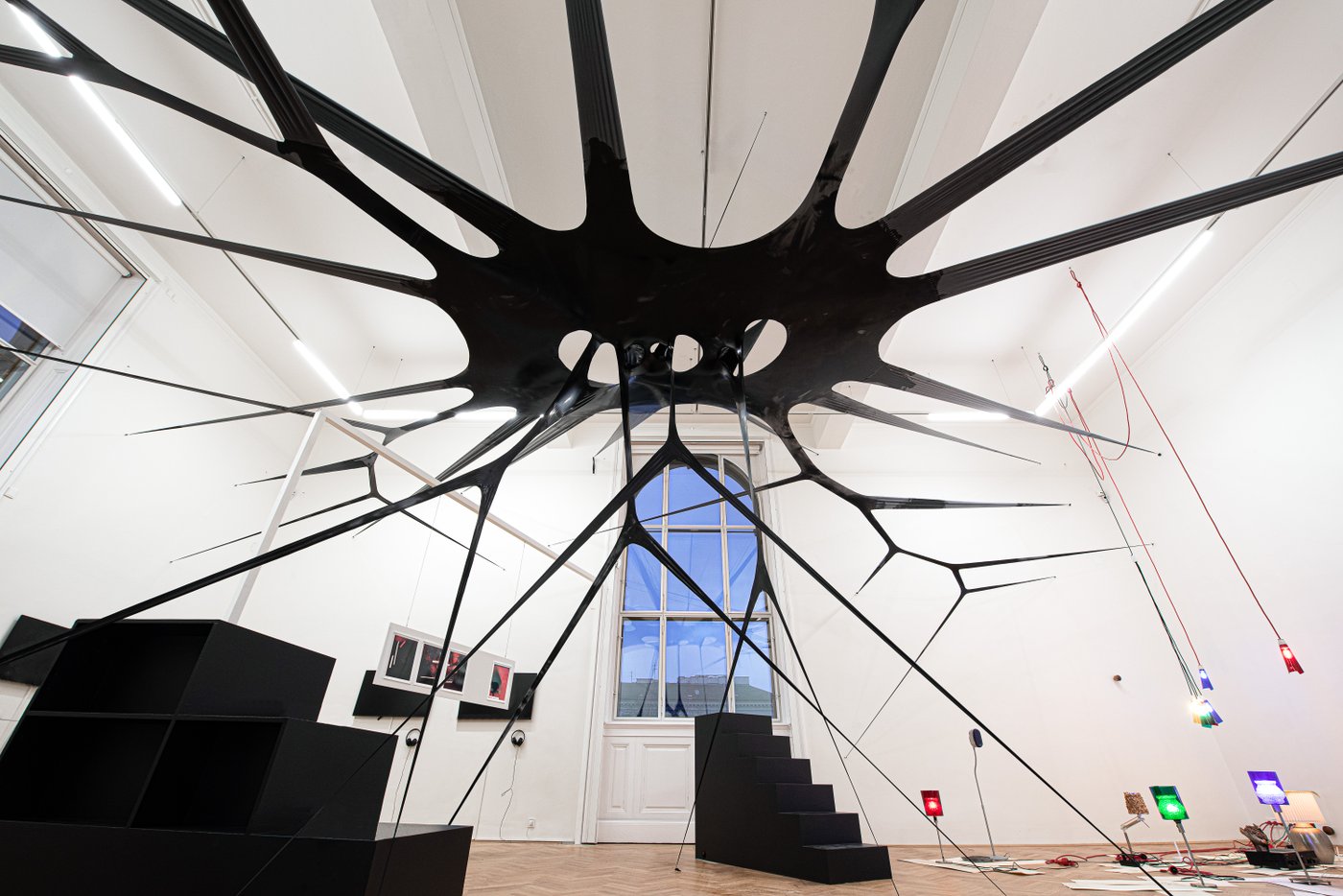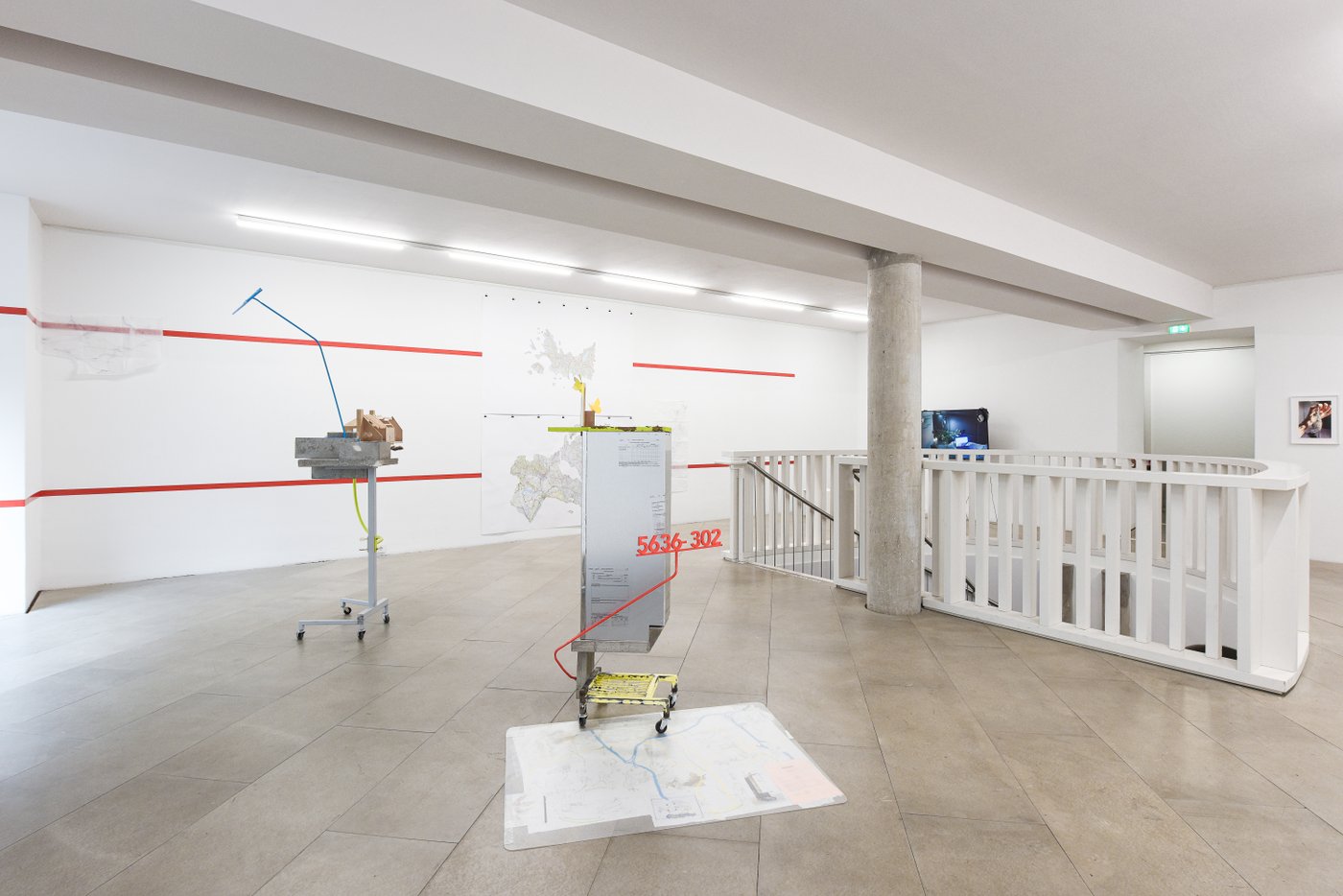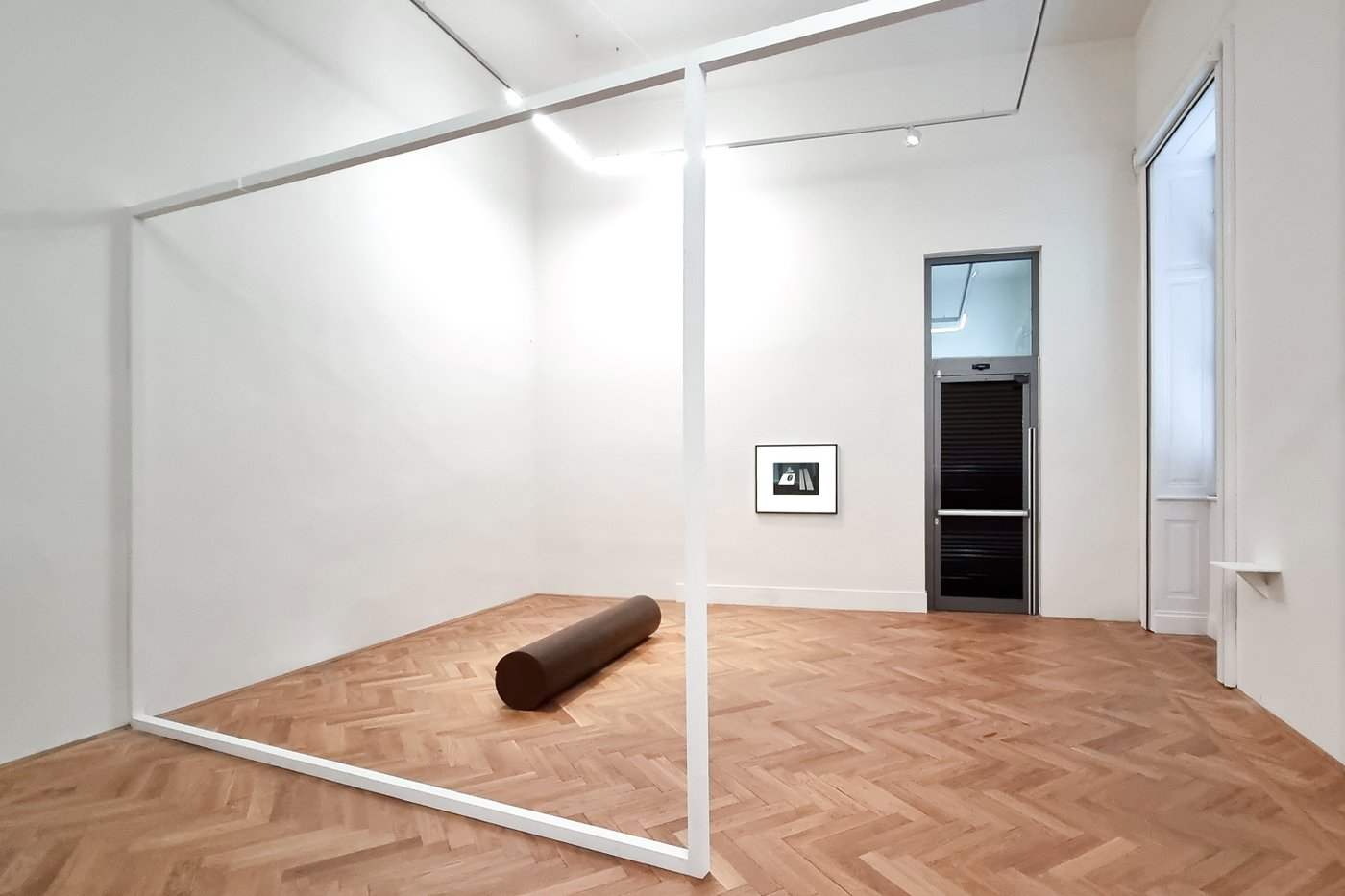 An exhibition with works by: Vik Bayer, Martin Beck, Samuel Bich, Igor Blomberg Tranaeus, Elias Capelle, Luca Daberto, Peter Fend, Clara Hausmann, Steph Holl-Trieu, Iman Issa, Chantal Kaufmann, Julia Kronberger, Hanna Kucera, LA – Leni Pohl and Adrian Lück, Juliana Lindenhofer, Tabea Marschall, Sofia Mascate, Florian Mayr, Lucy McKenzie, Vitoria Monteiro, Mark Napadenski, Fabian Reetz, Michael Reindel, Sophia Rohwetter, Cameron Rowland, Alua Sugralimova, Hong Zeiss
Infrastructure is more than merely technical facilities, utilitarian architecture or transportation, communication and energy distribution networks. Infrastructure is an operating system of sorts of the globalised world, a network of immaterial relationships and symbolic actions that both visibly and invisibly characterise our present. Embedded as they are in social and ideological structures, infrastructures reproduce and regulate social processes by shaping the surrounding space in particular ways following the principle of "system-building" (Brian Larkin). They both enable communication and activity as well as inhibit them.
The exhibition Conditions and Frameworks examines the extent to which the transformative potential of infrastructure has an aesthetic and affective power. Can artistic and intellectual development of infrastructure stimulate the reshaping of social structures and social fabric? How is our consumption of "time" (Marina Vishmidt) and "space" (Keller Easterling) reproduced within it? Such are the questions posed within the works of the participating artists, who simultaneously reflect their own infrastructural conditions of presentation and mediation.
The exhibition encompasses both the Exhibit Gallery and Exhibit Eschenbachgasse, drawing attention to the interplay of material and ideological properties of production and presentation processes. It casts an ("institutionally critiquing'') gaze on the intersections of real and symbolic orders, sites, and economies – and in the case of the show at the Exhibit Gallery at Schillerplatz, brings up the specific infrastructural conditions of exhibiting within a university setting.