Kay Walkowiak: Neon Ghost
Opening week Speculative Fiction
Kay Walkowiak, Teerawat Mulvilai and Natalia Domínguez Rangel in conversation with Sulgi Lie, moderated by Stephanie Damianitsch.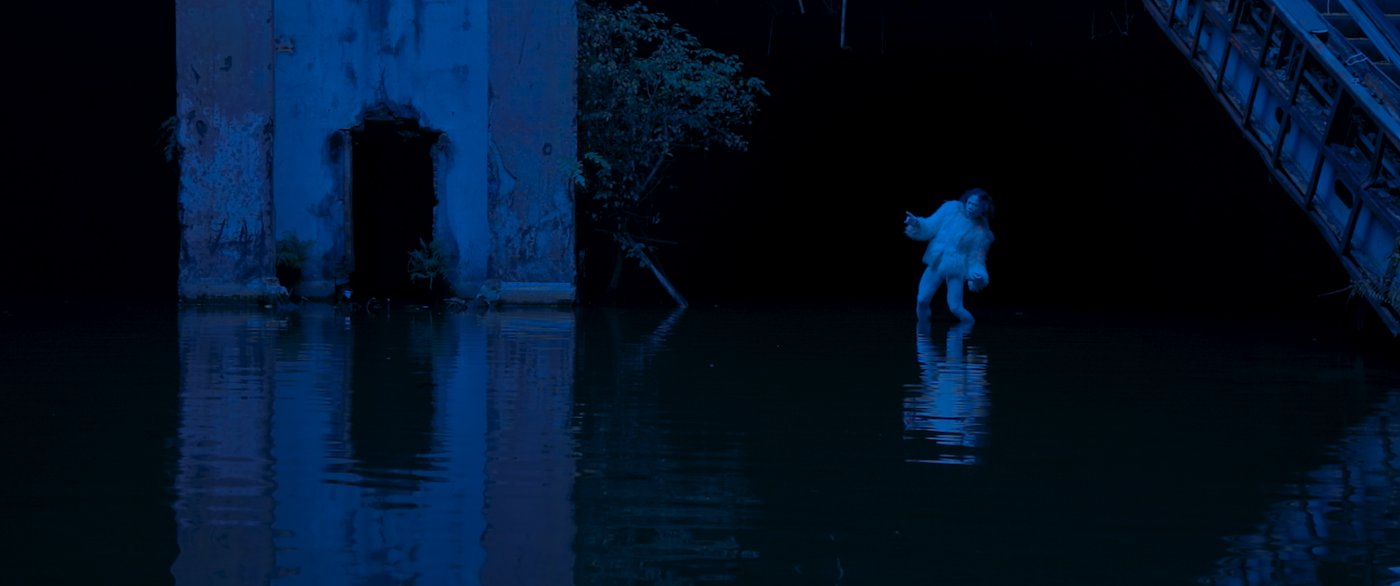 In his film Neon Ghost, Kay Walkowiak, by relating Asian traditions of belief in ghosts to the philosophical theory of hantology, asks how unfinished moments of the past that haunt the present can point to the future. In collaboration with performer Teerawat Mulvilai, he also draws on the tradition of Butoh dance and its resistive potential. With film theorist Sulgi Lie, Walkowiak, Mulvilai, and Natalia Domínguez Rangal, who composed the soundtrack of Neon Ghost, discuss political aspects of the aesthetic that are often found in the details, the expressive means of gesture in comparison to language, and the question of the extent to which anachronistic moments can open up future-oriented perspectives.
6:30 pm: Screening Neon Ghost
7 pm: Panel discussion
The event will take place directly in the exhibition Speculative Fiction in the Exhibit Gallery.
No registration required.
Free admission.