On Painting: Show and Hide
On Painting is a talk series initiated by the abstract painting studio in 2013. Students, alumni, faculty and guests meet to discuss contemporary painting exclusively through the means of original works.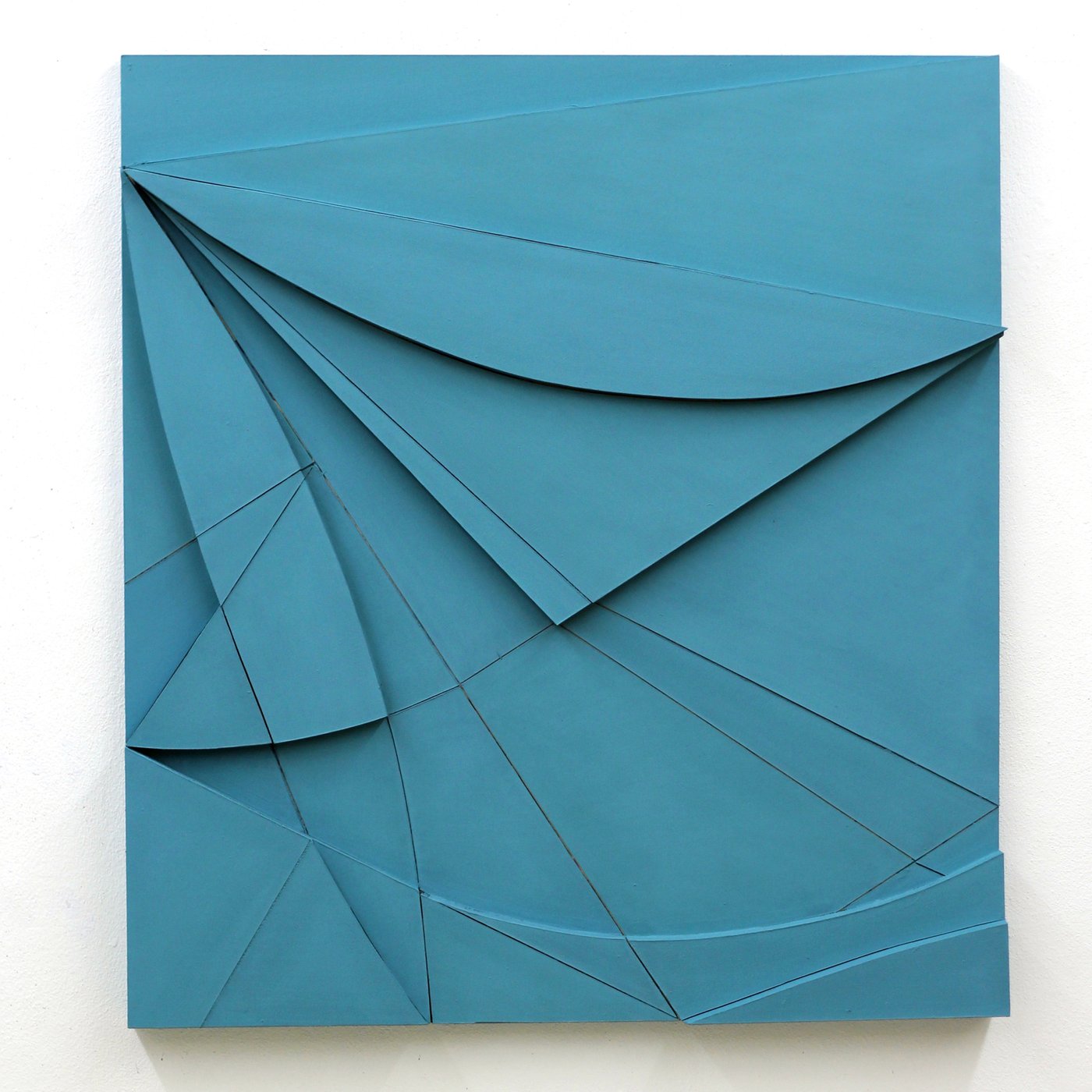 The expanded concept for the new series of On Painting will be held over four events commencing in the 2022 summer semester. Artists will be invited to bring in their own painting, which will be exhibited in the Exhibit Eschenbachgasse space alongside a reference object and a copy of a historical painting.
On Painting: Show and Hide
Florian Schmidt, Stephanie Damianitsch and Luisa Kasalicky in conversation
. 5.7., 7 pm
. Exhibit Eschenbachgasse
In his series Aftermath, Florian Schmidt refers to hidden structures: the layered planes can be read as a replica of the original structure and carry the potential to reformulate it. The "relief" is the form-defining element in which the outer edges, joints, and shadings of the painted and applied surfaces interact in constant relation to one another. The image shows and hides itself simultaneously.

On the following day, July 6, the work is on display at Exhibit Eschenbachgasse between 11 am–3 pm.
Further dates On Painting:
20.10. and 21.10.2022: Georg Frauenschuh
15.11. and 16.11.2022: Sophia Mairer